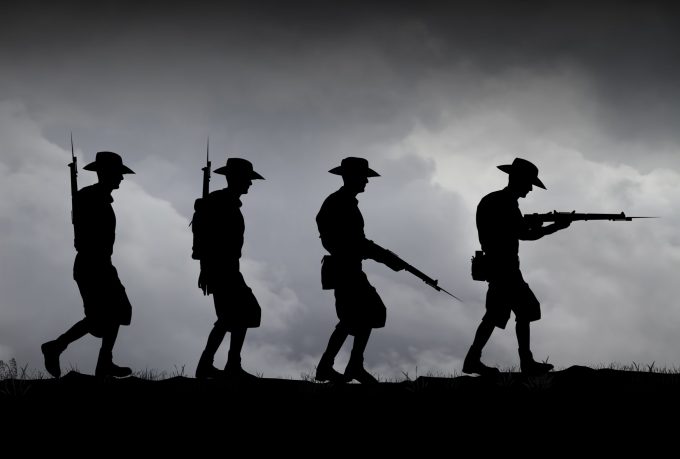 HISTORY students examining Australia's involvement in war will travel to the battlefields of Europe as part of the 2018 Simpson Prize.
From the first battle of Bullecourt, to self-sacrifice and the conscription referendum, some of Australia's brightest young historians have been exploring the history of World War 1 as part of one of the country's most prestigious history competitions.
Sixteen winners and runners up in the 2018 Simpson Prize travelled to Canberra and were presented with their medallions and certificates.
"This year's winners were selected from 1134 entries from Year 9 and 10 students who examined whether 1917 was the worst year of the Great War for Australia and Australians," Assistant Education minister Karen Andrews said.
"The Simpson Prize is an important way to ensure Australia's history of war is recognised by this and future generations of students.
"With a national assessment of civics knowledge among school students last year finding how important it is for Australian students to have a stronger understanding of our history, the Simpson Prize is a terrific opportunity for year 9 and 10 students to engage in, and learn more about, our shared heritage and the ANZAC story.
"While in Canberra the students participated in a number of visits to cultural institutions, including the Australian War Memorial.
"The eight winners will also soon depart for a once in a life-time opportunity to attend ANZAC commemorations and visit the scene of key WW1 battlefields in France and Belgium."
Veterans Affairs minister Darren Chester congratulated each participant for the dedication, effort and curiosity they had applied to the study of Australian history and in particular the story of the ANZACs.
"Some of the entries investigated important topics including the economic impacts of war, patriotism, the loss and grief felt back in Australia and famous battles such as the battle of Passchendaele," Mr Chester said.
"Their entries demonstrated a deep understanding of the ANZAC tradition and its importance to our national identity.
"All of today's winners have shown themselves to be excellent young historians with a well-researched and sophisticated understanding of this significant time in Australia's history."
The Turnbull Government has committed $606,000 over three years to support the History Teachers' Association of Australia ongoing management of the Simpson Prize.
For more information on the Simpson Prize, go to: www.simpson.org.