Education
Health & Safety
Bullying will only be addressed once we look beyond the school gate
It is a mistake to see bullying as just a school-based problem for teachers to tackle, rather than a whole-of-society issue, one that needs to be addressed at a community level, if we are to successfully reduce its prevalence, says University of South Australia bullying expert, Professor Barbara Spears.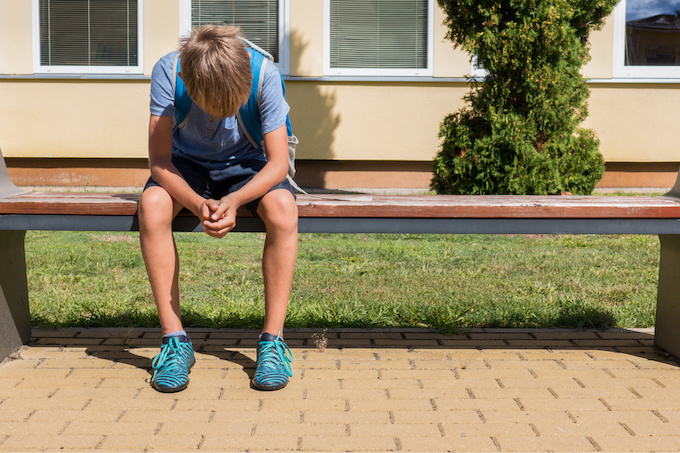 With about 910,000 Australian students recorded as victims of bullying each year, and economic costs associated with bullying estimated at $2.3 billion, Prof Spears says peer-to-peer violence in the classroom needs to be addressed hand-in-hand with bi-partisan government initiatives designed to reduce violence in the broader community.
"Continuing to treat bullying purely as a disciplinary task in schools, or instigating legislation, as is often discussed following the death by suicide of a young person, is insufficient to change attitudes or behaviours, at school, or to address community issues of aggression and violence," Prof Spears says.
Instead a community response needs to be led by bi-partisan approaches from government, which reaffirm that schools need to be safe and supportive, inclusive and connected places of learning.
"This bi-partisan approach would recognise that work done in policy development is premised upon solid reputable research, including community voice, and therefore, we should not have to keep reinventing the wheel when governments change, but should instead be building on what is already evidence-based.
"A bi-partisan approach to bullying prevention recognises that our children are of prime importance and that we should be working together to improve their learning and life opportunities."
Prof Spears explored Australia's response to bullying in a chapter of a new book, Feeling Safe in Schools, published by Harvard Education Press, that examines ways of preventing violence and bullying in schools across the world.
Investigating policies over the past 25 years aimed at addressing bullying in Australia, Prof Spears says Australia has developed its approach and strategies in line with the prevailing scientific evidence and languages of the time.
"Causes of bullying are increasingly recognised as complex community and social relationship issues, which require community partnerships to successfully bring about change," Prof Spears says
"There is a convergence of various national initiatives looking at mental health, wellbeing, school climate and bullying, which take a more integrated and holistic approach to preventing bullying and supporting wellbeing."
Although the goals of schooling in Australia are still focused on ensuring young Australians become successful learners, as well as confident and creative individuals that act as active and informed citizens, Prof Spears notes there has been a shifting emphasis on how these aspirations are achieved.
She says CONNECTED, a community-based and informed approach deployed at the end of last year by the South Australian state government, reflects this change in approach.
Prof Spears says the Australian Student Wellbeing Framework is the overarching wellbeing framework for all students and provides a way for the school community to support children's wellbeing, safety and learning.
"Our community attitudes toward aggression and bullying and what we model to children and young people really do matter," she says.
"We need to recognise the links between bullying, wellbeing and mental health, and appreciate that bullying is physically harmful, socially isolating and psychologically damaging for all involved, including bystanders.
"We also need to identify and disseminate evidence-based programs that reduce the incidence of bullying and promote the mental health and wellbeing of students through strengths-based approaches.
"All of us have a role to play in reducing bullying, harassment, aggression and violence in the community, which will be reflected in how our students behave in schools in the future."