News
External Learning
Expanding horizons with educational tours
For young people, the world can seem small. Open the world up, explore new cultures and learn in a different context with educational tours.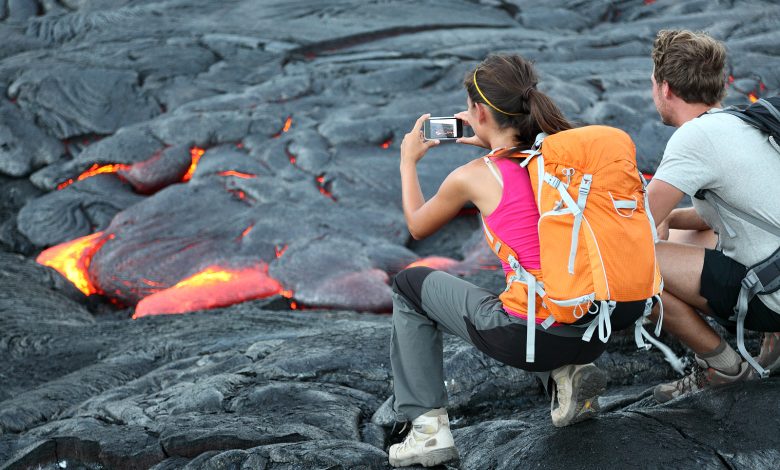 School tours are a rite of passage for many teens. What's more, an educational tour overseas can leave a lasting impression on a young person and may even inspire future careers in any number of areas – diplomacy and foreign relations, languages, sports and music.
Read the Term 3 edition of School News HERE
Now more than ever, school tours are a prime way to enrich young people and expand their horizons. Three years is a long time when one is young, and the past three years of the pandemic has meant that many students worlds have shrunk to the four walls of their bedroom or home, and their immediate neighbourhood. Getting out of their comfort zone might be just the ticket for some students who are finding themselves aimless and unsure about the future. There's nothing like learning just how big the world is for the first time.  
There are many opportunities for learning on an educational tour, on any number of subjects. For students in tourism, a little adrenaline may get them excited about the opportunities the industry can present. Adventure tours can incorporate other subjects of education too, such as biology, ecology, and geography. Learn about the importance of natural water sources and systems as the class cruises down rapids. Discover the geological formation of cliffs and other natural phenomena while rock-climbing. Explore mountain ranges and the forest ecosystem as one hikes their way through trails. With so much of the world to explore, the opportunities are endless.
Another key benefit of an overseas stint is the opportunity to be immersed in a different culture. From local museums to historical sites to cultural performances and villages, there are many opportunities to get amongst the local culture. One of the best and most accessible ways to expose students to different cultures is through a taste of the local food – what's on offer where your school is going?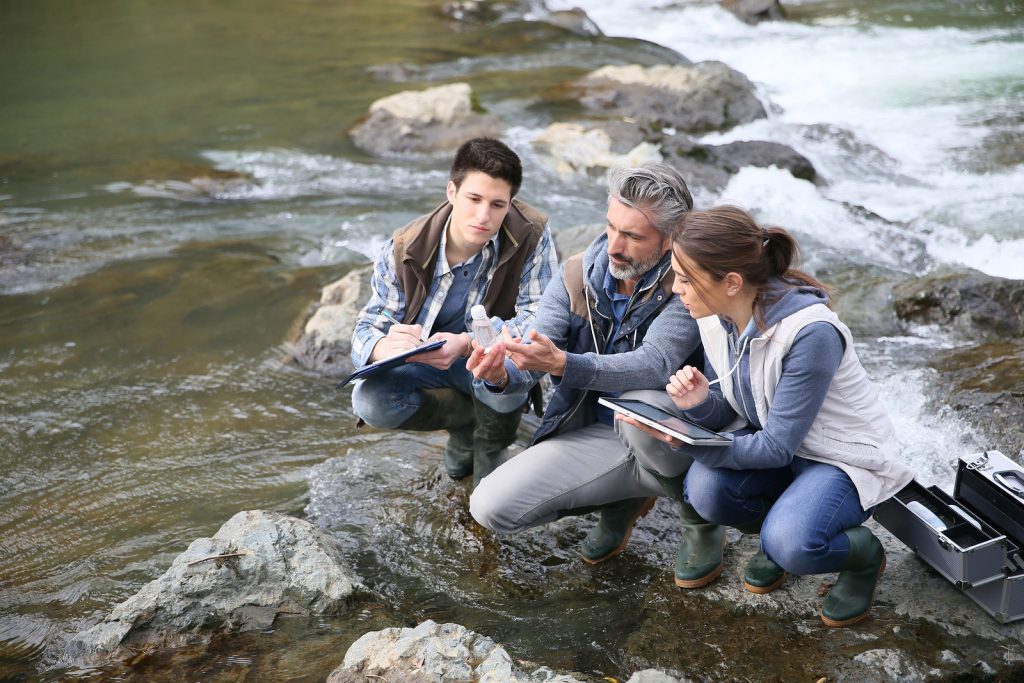 Strengthening language fluency and comprehension is a popular goal of educational tours. Another popular subject for an educational tour is languages. Immersion is a proven effective way to accelerate language acquisition. With signage, public announcements and, of course, local native speakers, the opportunities to read, write, speak and listen to their learned language are endless on an international educational tour.
Sporting and musical opportunities are also exciting and varied overseas. On the international stage, sporting and musical achievements can reach heights that young people could only dream of. Why not take your team or troupe to see an international football pitch, or a historic amphitheatre? The site of a famous game or performance might be just the ticket to inspire your students. You could also enter your students in an international competition, or look for collaboration opportunities with schools or organisations close to where you are visiting.Among both sports teams and music groups, an overseas tour can also improve teamwork and team bonding, both of which can improve performance. 
Of course, organising an international trip can be a daunting task. There are permission slips to sign off, budgets to sort, suitable accommodation providers to be sourced, itineraries to organise, money to exchange, health and safety concerns and so much more.
Engaging a specialised operator to facilitate an educational tour may prove useful. An operator can help with creating itineraries that are just right for your school group and learning outcomes, as well as visa applications and the logistics of managing a group of young people.
Operators can help find host schools and families for students, and may have contacts with local guides, who have special knowledge of the culture. This can help make trips run smoothly, especially in a country where there is a language difference.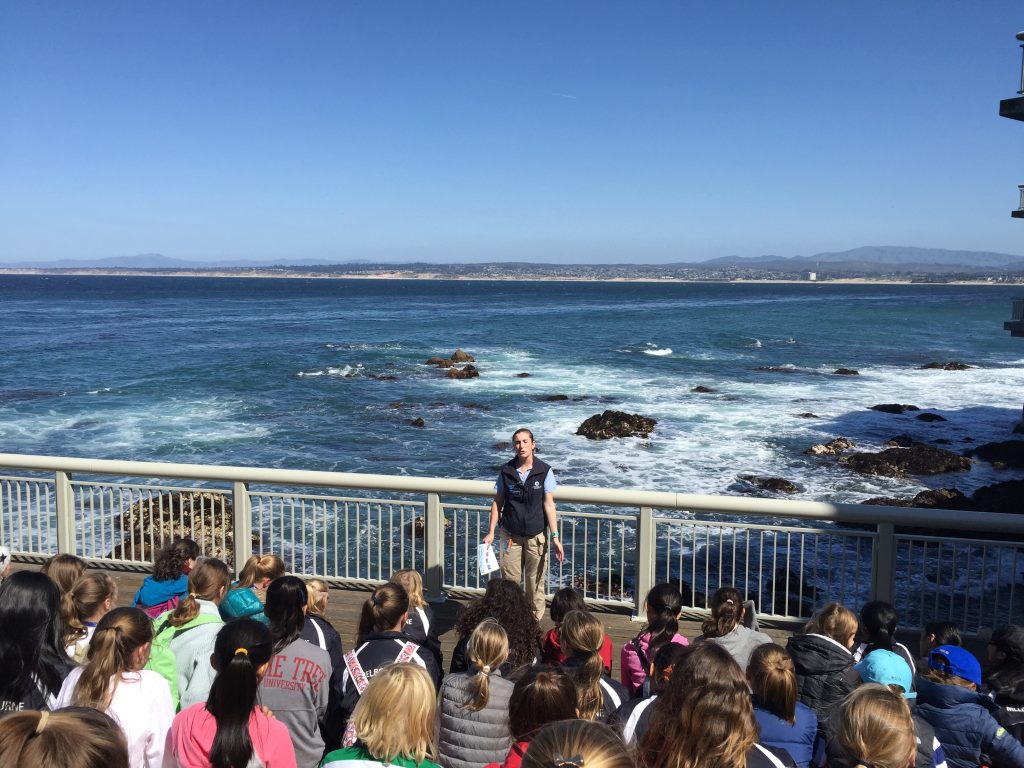 Image supplied by Latitude Group Travel
Jenny Murphy from Latitude Group Travel said educationally robust tours include activities and experiences that link with learning outcomes required by the curriculum, and requested by the lead teacher. "Hands-on experiences often place students in real-world environments and show them how their curriculum is applied in practice. It opens their eyes to potential future careers and helps them to understand why they are learning what they are being taught at school.  Essentially, experiential learning gives students a perspective like nothing else can."
Ms Murphy said any destination, worldwide, is suitable for schools, as long as it's safe as per DFAT's listings on the website, Smartraveller. Links to the curriculum should take precedence over tours which are exclusively sightseeing. While there are too many learning opportunities to mention, Ms Murphy shared some ideas.
"A STEM tour could include activities like a building a robot (Technology), understanding the role Chemistry plays in marine life management and water quality, learning to fly a drone (Engineering and Physics) or getting the best results from a computer game by understanding the underpinning theories and strategies (Maths).
"Geography fieldwork could include studying a lava tube, or standing on the edge of a live volcano crater learning about what happens when one erupts. History can be brought to life by students taking an active role in an archaeological dig, or spending time in Machu Picchu and Peru. An extraordinary Biology tour was recently undertaken at the Galapagos Islands.
"The curriculum should underpin all educational tours when the lead teacher is seeking a subject-specific tour, and/or one or more of the three cross curriculum priorities. Many of the general capabilities are naturally part of the activities. Using the curriculum the students are studying is a fantastic guide for those designing itineraries.  All tour designs should start with a deep dive into the brief and the curriculum, then all other requirements will follow. And make sure you are working with the correct curriculum."