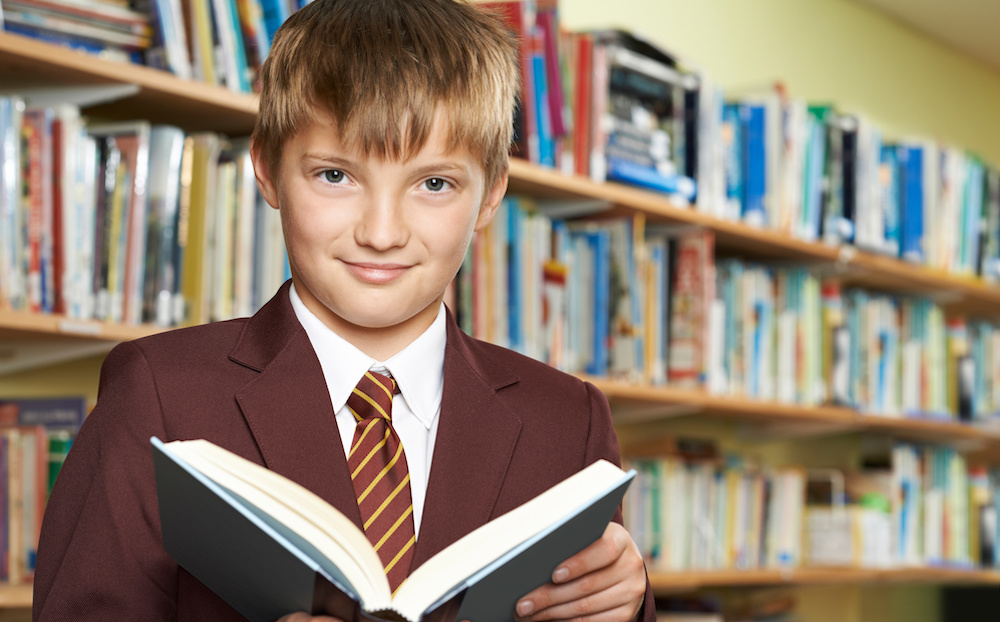 Feathers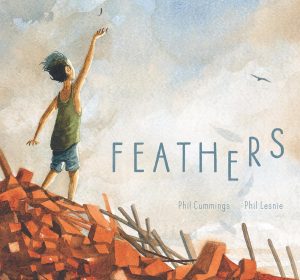 By Phil Cummings & Phil Lesnie
At first, this book seems to be about the predictable process of birds migrating to safer, warmer places when winter portends, and with it, harsher times. It's not really about birds though. The birds migrate dropping their feathers as they go, into the lives of people whose winters have indeed closed in on them. Yet they lack the means to fly to safer and warmer climes. We end the story with Mia, who has been lucky enough to be born somewhere warm and safe, and the bird joins her there, leaving behind those people the bird passed, locked in circumstances they did nothing to cause. A boy in the rubble of an earthquake; a family wading through flood waters, and a long line of refugees, who may wish they could flap their arms and fly to safety like the migrating birds. Interesting discussions will follow each reading, and kids with their outlook yet unmarred, may wonder why we don't do more to help others.
For readers 7/8 and up
Scholastic
The Perfect Thing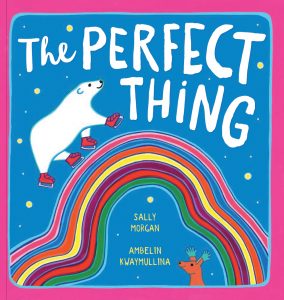 By Sally Morgan
Lily's grandpa can solve any problem. He always knows the perfect thing. Grandpa suggests a walk in the park, but Lily has other ideas – and lots of weird and wonderful objections. But no problem is too great for grandpa – he has weird and wonderful solutions. Grandpa always knows the perfect thing!
For readers 4 to 6
Scholastic
Funniest Dad in the World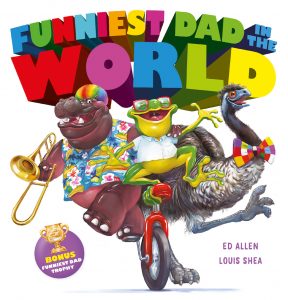 By Ed Allen and Louis Shea
The animals are trying to work out who has the funniest dad. Is it the dad who can juggle pizzas? Or the dad who burps the alphabet? Or the dad who tells jokes while playing the trombone? Find out whose dad is so funny, he is out of this world!
For readers 5 to 8
Scholastic
The Great White Man-Eating Shark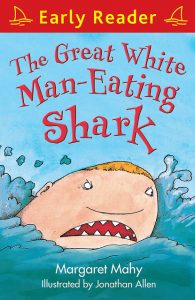 By Margaret Mahy
A Margaret Mahy classic retold in full colour for early readers.
Norvin is a very good actor, but rather plain. In fact, he looks very like a shark, and more than anything, he loves to shoot through the water like a silver arrow. But his cunning plan to clear the water at caramel cove badly misfires . . .
An utterly charming story now accessible to children making the transition to longer texts.
For readers 5 to 7
Hachette
Sky High: Jean Batten's Incredible Flying Adventures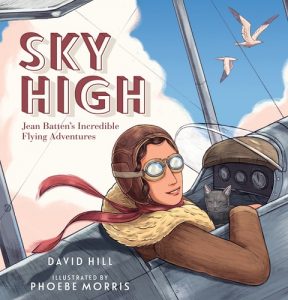 By David Hill, illustrated by Phoebe Morris
A glorious picture book telling the true story of how Jean Batten became an international hero for her solo flights.
In 1934, Jean Batten set a world record for the fastest flight from England to Australia. Just two years later, she made the first-ever solo flight from England to New Zealand.
Jean's fearless determination and flying skills helped her survive storms and crashes, as she crossed great oceans and lonely deserts in her tiny plane.
For readers 7 to 10
Picture Puffin
Penguin
Trouble and the Exploding House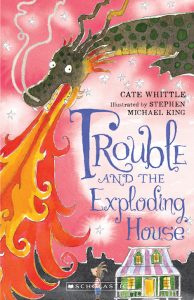 By Cate Whittle
When a man from the government struggles up the mountain where Georgia lives with her family and Trouble the dragon, it means trouble, and not with a capital T. Even though they didn't ask for their house to be stolen and plonked down in a Wildlife Park, Georgia and her family have settled in and want to stay. So when Georgia finds out the man wants to blow up their house she knows she has to stop him!
For readers 7 to 10
Omnibus
Scholastic
Kid Normal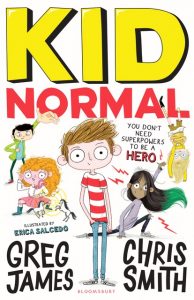 By Greg James & Chris Smith
 When Murph Cooper rocks up to his new school late in the term, he feels out of his depth, not because he can't find the loo, but because his mum has enrolled him at a school for superheroes by mistake.
But just because you don't have superpowers, it doesn't mean you can't save the day
For readers 8 to 12
Bloomsbury
Song of the Current
By Sarah Tolcser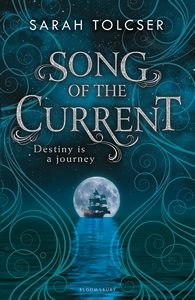 Caroline Oresteia's is destined by family tradition to work on the river. All Caro needs is for the river god to whisper her name, and her fate is sealed, but when pirates burn ships and her father is arrested, Caro volunteers to transport mysterious cargo in exchange for his release.
But when the cargo becomes more than Caro expected, she finds herself caught in a web of politics and lies. The maritime world Tolcser creates is combined with an epic mix of fantasy, romance and adventure to keep readers enthralled. 
For readers 11 and up
Bloomsbury
The Explorer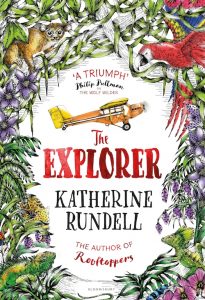 By Katherine Rundell
Fred watches from the plane as the Amazon jungle pass below him. His dream of becoming an explorer, of making history and of reading his name amongst the lists of great discoveries seems far way.
As the plane crashes into the canopy, Fred is suddenly left without a choice; his adventures must begin. He and the three other children may be alive, but the jungle is a vast, untamed place. With no hope of rescue, the chance of getting home feels impossibly small. Except, it seems, someone has been there before them …
For readers 9 and up
Bloomsbury