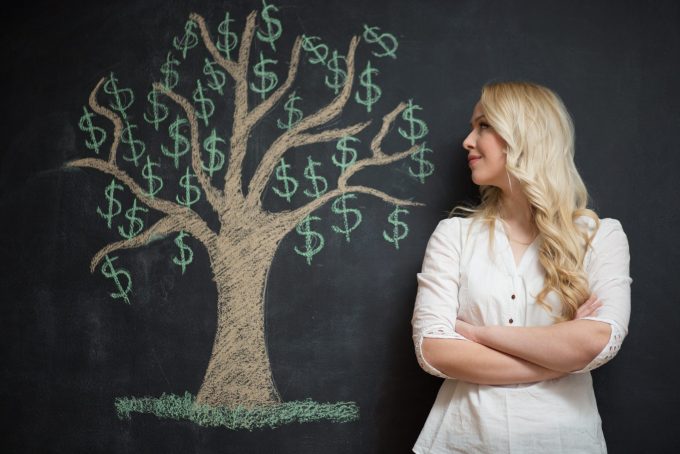 The Australian Education Union's response to the Turnbull government's budget.
The 2018-2019 Federal Budget has failed to deliver fair funding for public schools, with the Turnbull Government yet again prioritising big business over our children and their future.
Australian Education Union Federal President, Correna Haythorpe said Malcolm Turnbull has blatantly ignored the needs and wants of the public by delivering a budget which benefits big business, instead of delivering fairer funding for public schools.
"Malcolm Turnbull has abandoned students in public schools who need additional support in the classroom," said Ms Haythorpe.
"This is an out of touch budget by an out of touch Government. We know the public reject tax cuts for big business and want money invested into public schools instead.
"A government that can find $65 billion for corporate tax cuts can surely find the funding required to ensure every child gets a high quality education.
"This is a Government that cares more about big corporations than it does about the next generation.
"We do not support the additional $250 million funding for school chaplains over the next four years. These funds are desperately needed in our schools to provide professional school counselling services, ongoing professional development for principals and teachers and student well being programs," said Ms Haythorpe.
The latest Guardian Essential poll revealed 88 percent of Australians want the federal government to either increase education spending or keep spending the same.
"Yet Turnbull has ignored the public and shown his priorities are not with our children," said Ms Haythorpe.
"We need to consider the real impact in our schools every day. For those children who need learning extension, or those children who need extra help, those additional resources matter.
"This government has badly bungled this education reform process from the start. Without any thought about what was required or any consultation with the states, it decided last year on a funding plan that stripped $1.9 billion from public schools in 2018 and 2019.
"That plan will leave 87 percent of public schools below the national Schooling Resource Standard by 2023, a benchmark the first Gonski Review said all schools needed to be funded to.
"To rub salt into the wound, public schools will receive zero capital funds for much-needed new and upgraded classrooms, while private schools will reap the benefits of Turnbull's $1.9 billion in capital works special deal.
"Today Turnbull had the opportunity to rectify the gaping resource shortages facing public schools under his current school funding agenda – he has failed.
"The Turnbull Government has failed to deliver on the promise of the first Gonski Review which would have delivered fairer funding for public schools and has failed to deliver any additional resources to implement the recommendations of the second Gonski review."
ON DISABILITY:
"Funding for public school students with disability in five states and territories have been cut under the Turnbull plan, with Tasmania and the Northern Territory being hit the hardest."
In Tasmania and the Northern Territory, funding for public school students have been cut 45 percent and 35 percent respectively.
"This budget is yet another glaring example of the government's complete disregard for the needs of students with disability who require additional support and resources.
"The government must work with the appropriate school and disability sector organisations to ensure the needs of students with a disability are met and at an absolute bare minimum they must restore the funding cuts."
ON TAFE:
The TAFE sector in Australia is in crisis, with successive Australian governments failing to address systemic under-funding and recent market "reforms" throwing the future of TAFE into doubt.
"This budget represents a missed opportunity for the Turnbull Government to restore more than $177 million in cuts it made in the 2017 budget," said Ms Haythorpe.
"This budget is a backward step for TAFE and the VET sector in its entirety, with Turnbull cutting 3 percent in real terms to VET over the next 3 years.
"The Australian Education Union wants the Turnbull Government to commit to a minimum of 70 percent of all vocational education funding guaranteed for TAFE and for the government to reverse its cuts to the sector.
"The ongoing failure of the Turnbull Government to invest in TAFE will continue to undermine trust and confidence in the sector, and accelerate the decline in enrolments."
ON PRESCHOOLS:
Australia continues to underinvest in early childhood education by international standards. The OECD's Education at a Glance reveals Australia's investment accounts for just 0.5 percent of GDP compared to the OECD average of 0.8 percent.
"The most recent Gonski report highlighted the critical importance of early childhood education to success at school, stating that the foundations for excellence in learning are laid early in life," said Ms Haythorpe.
"In spite of this, the Turnbull Government has yet again cast a shadow of uncertainty over the early childhood education sector by only committing $440 million in funding for 2019 instead of permanent funding.
"The Australian Education Union urges the Government to commit to permanent funding of 15 hours universal access for all four year olds in order to deliver positive outcomes for children in the early stages of their learning," said Ms Haythorpe.