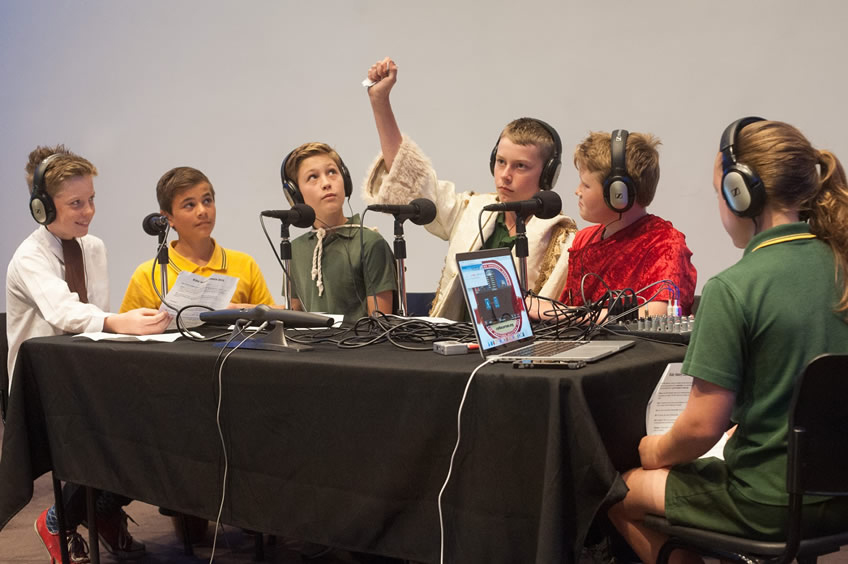 Olympic diver Anabelle Smith and Professor Dr Klaudia Schultheis from Catholic University of Eichstaett-Ingolstadt in Germany will share a platform with school children at this year's Kids Conference on Tuesday 29 November at Australian Catholic University (ACU) in Melbourne.
Flipping the classroom to let teachers learn from children, Kids Conference gives teachers the chance to observe student-led learning in history or geography and hear their ideas using emerging digital technologies. The Kids' Conference also challenges students to explain and share their creativity and insights in how they engage with technology in enhancing their historical and geographical thinking and understanding.
The conference was founded in 2011 by Stephen Spain from ACU and Jo Clyne from the History Teachers' Association of Victoria. This year the Geography Teachers' Association of Victoria (GTAV) has joined what has become an innovative professional development opportunity and knowledge hub for educators.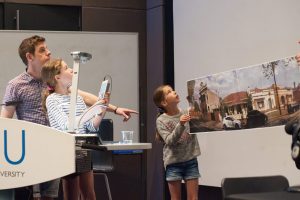 The annual Kids' Conference brings together primary and secondary students as presenters, history and geography leader teachers, early career teachers, and pre-service teachers and students.
Stephen Spain said, "Over the five years since the establishment of the Kids' Conference, we've had students present on Augmented Reality, Green Screen and film interviews with Thomas Keneally. This conference is also about kids teaching teachers.
"The conference has expanded the opportunities for students from primary and secondary schools to present their innovative digital projects around these two fascinating fields of learning and exploration."
Prof. Dr. Klaudia Schultheis is a renowned specialist on educational theory and the notion of direct experience (phenomenology) in education, with a particular focus on the perspective of children on teaching and school where she is conducting several qualitative studies with her team. Professor Schultheis will speak on student agency and how this conference provides an insight into how students engage with new and emerging technologies to enhance both learning and teaching in History and Geography.
ACU Exercise and Sports Science student Anabelle Smith will deliver a presentation, 'Events that shape us and the Globalisation of Sport'. And the students, ranging in age from seven to 18 will discuss topics that focus on the role of technology in the classroom.   
Not all presentations will be delivered in person. Students from Trinity School, West Berskhire, in England will deliver a virtual presentation via a pre-recorded link a Geography field project via film using Go Pro action cameras in making a field based movie.
Event details
What: 2016 Kids' Conference
When:   Tuesday 29th November 2016
Primary student session: 9am-12pm
Secondary student session: 1pm-3pm
Where: Mercy Lecture Theatre, Australian Catholic University 115 Victoria Parade, Fitzroy.
Further information: acu.edu.au/kidsconference