Jeremy Rockliff, Tasmanian minister for education and training issued congratulations to the 16 Tasmanian Department of Education Awards for Excellence winners announced in October 20.
He says the awards recognise some of Tassie's best public educators, volunteers and staff who have demonstrated outstanding excellence, innovation and talent.
Whole school awards included the Principals and Teachers of the Year for Primary and Secondary schools won by staff from Nixon Street Primary School, Bayview Secondary College, East Devonport Primary School and Elizabeth College respectively.
"All the winners of the 2017 Department of Education Awards for Excellence exemplify the high-quality work that is undertaken every day by staff and volunteers from across the Department," Mr Rockliff said.
Delivered in partnership with Tasplan, Teachers Health Fund and Telstra, he said, "the awards recognise excellence across our diverse education system and the variety of roles supporting Tasmania's next generation within schools and school communities".
He says the government's goal to "lead the nation in education and create a job ready generation" will be achieved "through the talented and dedicated people working in public education, and their focus on improving learning outcomes for our young people".
"I am so pleased that the Tasmanian community, along with the department, has been able to recognise their contribution to the delivery of high quality education and education services," the minister concluded.
And the 2017 Tasmanian Education Award Winners are:
OVERALL AWARD
Tasplan Secretary's Award for Overall Excellence
Bronwyn Carroll, School Business Manager, Evandale Primary School
School Awards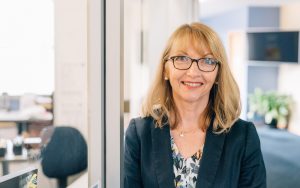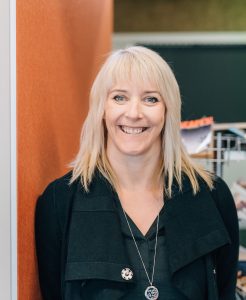 Principal of the Year – Early Years and Primary
Meredith Cashion, Principal Nixon Street Primary School
Principal of the Year – Secondary
Gill Berriman, Principal Bayview Secondary College
Teacher of the Year – Early Years and Primary
Jo-anne Coates, Teacher ECIS, East Devonport Primary School and Child and Family Centre
Teacher of the Year – Secondary
Susan Oakden, Teacher Elizabeth College
Teachers Health Outstanding Young Teacher
Georgia Salter, Teacher Goodwood Primary School
STAFF SUPPORTING LEARNING Awards
School Business Manager of the Year
Bronwyn Carroll, School Business Manager, Evandale Primary School
Support Employee of the Year
Kelly Quon, Teacher Assistant Ravenswood Heights Primary School
Professional Support Specialist of the Year
Susan Diprose, Senior Social Worker Learning Services Northern Region
Service Awards (Department-Based)
Departmental Employee of the Year
Lynne McDougall, Director Disability Programs
LINC Employee of the Year
Ellen Lamb, Information Services Coordinator Burnie LINC
Young Employee of the Year
Stephen Dodd, Network Support Officer Learning Services Northern Region
Outstanding Team of the Year
Bicheno-St Marys Music Teachers Co-operative – Nik Wardlaw and Eliza Spykers
SPECIAL CATEGORY AWARD
Telstra Outstanding Use of Innovation or Technology
Launceston College STEAM Team – Kent Poulton, Keith Wenn, Amanda Smith, Mark Gleeson, Evan Starky
Community Awards
Volunteer of the Year Award (all 3 finalists recognised for their outstanding contributions)
Gary French, Bayview Secondary College
Mark Jones, Huon Valley Trade Training Centre
Matthew Marshall, Parklands High School