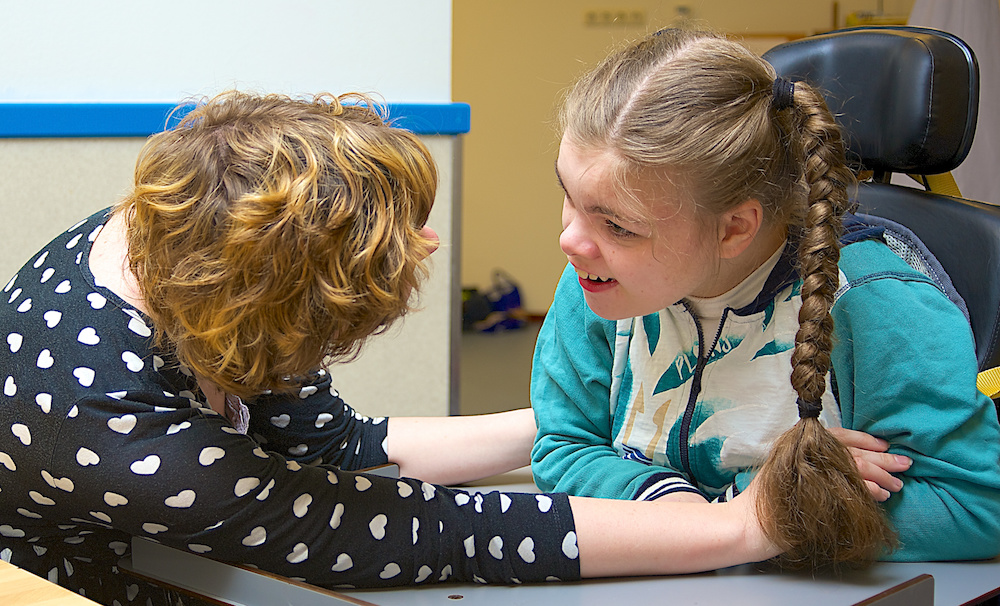 Two years ago a South Australian select committee was formed to inquire into the educational experiences of students with disabilities. The committee's remit was to determine what was working well, and what still needed improving.
The final report has now been released, complete with 93 recommendations. While some recommendations were expected, others were surprising, and revealed a need for greater transparency from schools. How schools responded to challenging behaviours was seen as a considerable concern. The report noted that students with disabilities were over-represented in both suspensions and exclusions.
'Cage-like' facilities
Segregation of students with disabilities was described as a "nuanced phenomenon", occurring in playgrounds, classrooms, and individual lessons. Some students missed literacy programs with peers in order to be removed for remedial tasks. Others had been left alone for long periods in order for teachers to avoid behavioural confrontations.
Disability units within schools were described by parents as appearing "cage-like", and even similar to correctional facilities.
Although teachers suggested fencing needed to become more "aesthetically pleasing", fences and gates were nevertheless positioned as necessary spatial solutions to safety issues. One primary school noted:
Our enclosed areas were created with our student's safety in mind. We do have several students that are at risk of running away and our school does not have secure boundaries. The safety of our students is paramount and we therefore made the decision to enclose the unit.
Such responses can make behavioural issues worse
Growing concerns of aversive approaches to behaviour, such as restraint and suspension, are evident.
Although suspension is actually detrimental to students, it is often justified, within policy, as being beneficial.
The removal of students with disabilities, who are at increased risk of mental health difficulties, is particularly worrying. Many require behavioural interventions at an earlier stage as part of a coordinated framework of support.
The select committee's report illustrated that suspension policies were not always used as intended – as a last resort, following a full examination of what occurred. The Guardian of the Office for Children and Young People expressed concern:
The education department does have a policy for children in care that suspensions and exclusions are used only as a last resort. We don't believe that that is the case. There is certainly evidence in individual situations where suspension and exclusion has been the first response.
It's recommended that educational authorities engage better with their stakeholders in order to understand the ramifications of suspension, and to develop better approaches.
When parents are contacted and asked to collect their child from school, clarification is required as to whether this is being used as a method of "informal suspension".
Number of suspensions very high
Although the South Australian public system outlined a "dramatic fall across the board" in relation to suspensions and exclusions, this was not supported by recently released data.
Suspensions remain very high, with almost 1,000 students suspended on more than one occasion within a school term in South Australia.
Increased segregation has been positioned as a potential solution, which contrasts with a recommendation put forward by the select committee, suggesting schools adopt positive behaviour approaches, such as Positive Behaviour Interventions and Supports (PBIS).
Another recommendation from the report was for systems to better audit schools' practices in order to determine compliance and use of aversive behavioural approaches.
Information from audits would be shared externally in order to provide oversight. It has been recommended that the Equal Opportunity Commissioner (or Ombudsman) assume a role in evaluating parental complaints regarding educational access or participation.
A need for transparency was highlighted in discussions on Negotiated Education Reports (NEPs).
These planning documents are typically instrumental in supporting access, participation and student achievement. However, parents viewed them as "static" due to them not being sufficiently updated.
Schools appeared to be struggling to engage with families effectively, at times predetermining NEP outcomes for students rather than entering into genuine negotiation.
One submission highlighted concern that NEPs were used to initiate the removal of a students:
It's sometimes documented in the NEP as if it's an ongoing issue when it's actually a one-off event. In each state we need to record all behaviour to justify current funding, but then this accumulative behaviour is used to justify why a child is no longer able to attend mainstream school.
It's been recommended that parents should be able to check NEP progress online, rather than wait for formal meetings to occur with teachers.
Some recommendations echo those from last year's Australian Senate Committee report into access to learning for students with disabilities. In particular, recommendation eight, which advocated for better data collection and publication in a wide range of areas, in order to better illustrate practices and performance of schools. And also recommendation ten, which called for an end to restrictive practices such as restraint in order to sharpen focus on preventative approaches.
Despite these registered concerns, the select committee report highlighted that good practices are indeed occurring in many South Australian schools. Examples were provided of principals who created welcoming environments, developed inclusive cultures, and strongly advocated for open enrolment policies.
However, much work still needs to be done by universities in preparing inclusive teachers, by educational authorities, and by schools.
At a time when Australia is increasingly segregating students with disabilities, it is critically important that good quality inclusive practice becomes normal business for schools.

This article was written by Peter Walker, Lecturer in Special Education, Flinders University. First published on The Conversation.