News
Put teachers at the heart of education recovery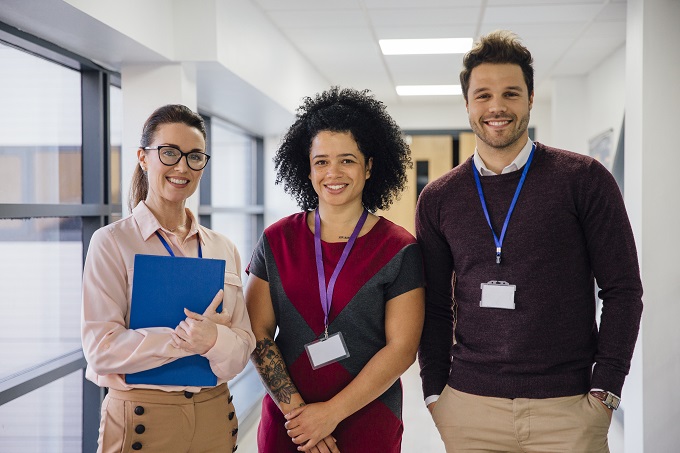 The Australian Education Union is calling for greater respect, recognition and reward for public school teachers this week for World Teachers' Day.
Australian Education Union Federal President Correna Haythorpe said that the COVID-19 pandemic's impact on education had highlighted the resilience and leadership skills of public school teachers, principals and education support staff.
"Despite working longer hours, many unpaid and overtime, teachers moved swiftly and smoothly between on-site learning and online learning, ensuring students continued to benefit from high quality learning programs," Ms Haythorpe said.
"There is tremendous respect among the community for the work that teachers do and a better understanding of how valuable their role is in society.
"However, the pandemic has also exposed and exacerbated the pre-existing inequities in public education funding and revealed the urgent need to prioritise investment in teaching and learning at the heart of the post COVID recovery.
"The results of the union's most recent survey of public school teachers and principals demonstrates the urgent need for fair and proper funding for public schools from both the Federal and the state governments."
Preliminary results of the AEU's 2021 State of our Schools survey, conducted annually by the Australian Education Union, show that of the 2936 teachers that responded:
● more than 80 per cent of teachers agree that wellbeing and morale has declined over the past 18 months,
● 67 per cent of teachers report significant workload increases due to the pandemic, and
● 55 per cent of teachers say their public school is under-resourced.
The survey also revealed that teachers need more time for lesson planning, assessment and reporting within paid hours, along with smaller class sizes, more classroom assistance, additional support for students with disabilities and upgraded facilities.
"Public schools require an immediate investment to achieve a minimum of 100 per cent of the Schooling Resource Standard," Ms Haythorpe said.
"Increased investment would mean more teachers, reduced workloads and smaller class sizes, as well as greater individual attention for students and more support for students with additional needs.
"This year's World Teachers' Day theme is Teachers at the heart of education recovery. Australia's political leaders must acknowledge the critical role teachers will play in the recovery from the COVID-19 pandemic and resource public schools accordingly.
"For too long, the Morrison Government has denied public schools the funding that is needed to ensure that every school and every child has the resources they require to thrive.
"Now more than ever, proper funding is needed to ensure that teachers are well equipped with key resources to lead the COVID rebuilding efforts in the education sector.
"The AEU is calling on all political parties to commit to funding every public school to a minimum of 100 per cent of the Schooling Resource Standard and provide capital works funding to ensure public schools have the facilities required to meet growing enrolments ahead of the next Federal election."