News
Teachers work 40-45% more hours than they are paid for, new workforce data reveals
The latest data from Australian Teacher Workforce Data (ATWD) initiative, released today, shows that the current pace of teacher workforce growth will not keep up with increasing student demand.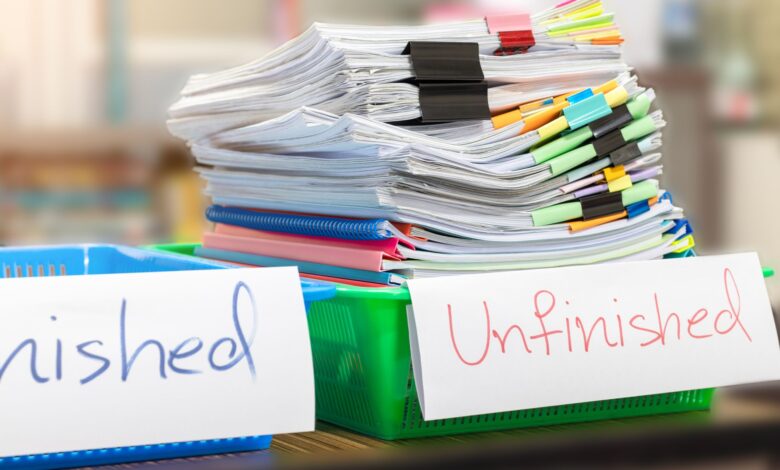 This 2020 workforce data is based on the responses of almost 32,000 teachers across all states and territories to the ATWD Teacher Survey – by far the largest ever sample of teachers for research purposes.
Fewer people are entering the teaching profession, and workforce data in 2020 indicate more than a third (38%) of all registered teachers are aged 50 years and over, a factor that will contribute to future teacher shortages.
On a more positive note, the data also show that the percentage of teachers intending to leave the workforce before retirement decreased in 2020 (21%) compared to 2018 (26%).
However, it must be cautioned that the impact of the pandemic on the teacher workforce will not be fully understood until the 2021 and 2022 data are made available.
There are long-term trends toward more students undertaking initial teacher education (ITE) online, which might provide a buffer against the impact of COVID.
The proportion of full-time ITE students commencing studying purely on-campus decreased steadily from 86% in 2005 to 65% in 2019; whereas mixed on-campus and online attendance increased from 10 to 19%.
The proportion of part-time ITE students commencing studying online increased steadily from 51% in 2005 to 65% in 2019; whereas on-campus only attendance decreased from 40 to 28%.
This means a significant portion of ITE students were already choosing to study online or in a blended environment when the pandemic struck in early 2020.
Whether these long-term trends protected ITE enrolments against the impacts of COVID will be visible in the 2020 data.
The newly released data also shows the changing nature of how students enter ITE, with the number of undergraduate students commencing on the basis of ATAR declining from 2015 to 2019.
Rather, students enter ITE programs via non-ATAR related mechanisms such as transferring from other courses or choosing postgraduate pathways.
However, where ATAR is the basis of admission, the average ATAR score has increased since 2015.
For those admitted to an undergraduate ITE program on the basis of their ATAR, the proportion of students with an ATAR above 70 has increased to 72% in 2019, up from a low of 61% in 2015.
Responding to the latest data, Mark Grant, the CEO of the Australian Institute for Teaching and School Leadership (AITSL), committed to further action to address teacher supply.
"While there is some positive news, the data still tell us that there simply aren't enough people entering the initial teacher education pipeline to meet current and future shortfalls," Mr Grant said.
"There isn't a quick fix, and we are working closely with the Australian Government and states and territories, as well as ITE providers, to form solutions to workforce challenges whilst ensuring we don't compromise quality teaching for Australia's 4 million students."
AITSL's submission to the Productivity Commission's review of the National School Reform Agreement proposed more flexible approaches to match the supply and demand of teachers, to speed up entry into the classroom, and to improve the quality of pre-service teachers' practical experience within ITE.
Research shows that teacher quality and school leadership are the two greatest in-school factors impacting student outcomes: "It's important we start working on the short- and longer-term solutions now, because we know today's teacher shortages will precipitate tomorrow's principal shortages," Mr Grant said.
Overworked and underpaid
The data also show that nationally in 2020 teachers working full-time reported working 55 hours in a typical week, or 45% more hours than they're being paid for.
Part-time teachers working a four-day week reported working 40% more hours than they are being paid for.
"With an ageing workforce and a shortfall in new entrants, retention measures will be extremely important to prevent future teacher shortages," Mr Grant concluded.
For more information and to view the ATWD Key Metrics Dashboard visit the ATWD website.