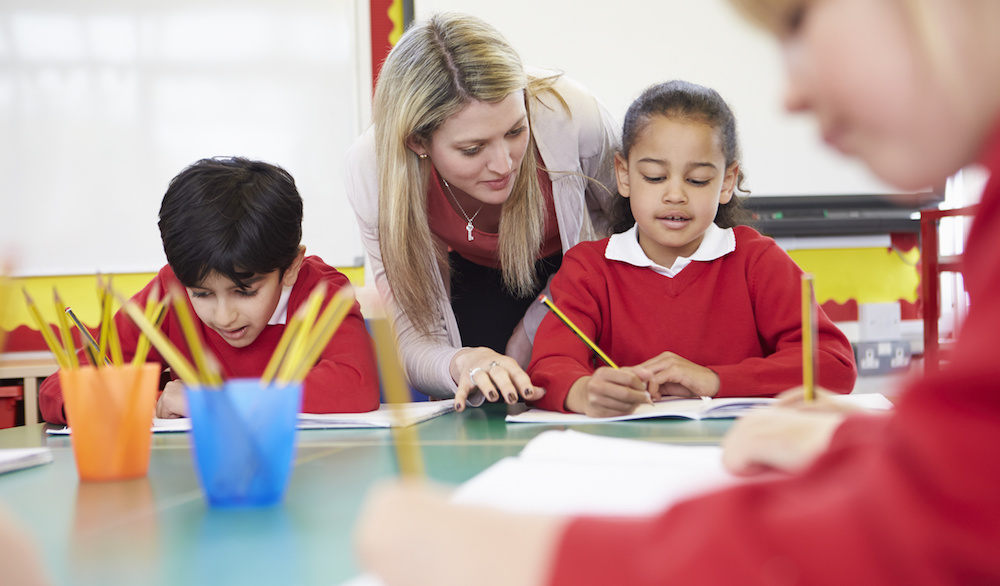 When we think of a "good society" – one that is fair and just – a defining characteristic is likely to be that all people have the opportunity to realise their potential, irrespective of the circumstances into which they are born.
There is growing evidence that investment in universal early childhood education is a prerequisite to providing opportunity and achievement throughout the formative years.
New research from the Bankwest Curtin Economics Centre report, Educate Australia Fair? Education Inequality in Australia, shows we are falling short on providing equal opportunity to our young people on several important dimensions. But it is also important to acknowledge substantial policy reforms over the last ten years, many involving Commonwealth-state co-operation, that are now delivering positive returns.
The National Partnership Agreement has led to a marked increase in the proportion of children accessing pre-school education for at least 15 hours per week.
Primary and secondary school participation rates continue to climb. The retention rate to Year 12 is 84.3% nationally. Far more young people continue through high school as a result of the National Youth Participation Requirement.
University enrolments are at an all-time high. And there has been an increase in social mobility in Australia: children born to low-educated parents are now much more likely to gain a university qualification than was the case in the 1950s.
Further benefits can be expected to flow from these reforms, particularly the greater investment in early childhood education in coming years.
But we have a long way to go. Many of today's children will not receive a "fair go" in educational opportunities for no other reason than family background, demographic characteristics, and geography.
BCEC's new report identifies some stark contrasts between the most and least disadvantaged in society.
A child from a low socioeconomic background is up to three times more likely to be developmentally vulnerable by the time they start primary school.

An Indigenous child is 40% less likely to finish high school, and 60% less likely to go to university, than a non-Indigenous child.

A child born in remote Australia is only one-third as likely to go to university as a child born in a major city.
The report dissects these gaps in opportunity by looking at where inequalities emerge from early childhood to higher education across key characteristics of the population.
Key junctions in education are important for disadvantaged groups such as Indigenous Australians, and those from regional and remote areas and low socioeconomic backgrounds. One of the most concerning findings is the degree to which school attendance rates and participation in NAPLAN testing drop off among these groups as they transition from primary to secondary school.
Gaps in school attendance exist in primary school but are smaller and remain constant, averaging around 8% from years 1 to 6. However, this changes significantly once young people enter secondary schooling.
The gap between Indigenous and non-Indigenous student attendance rates reaches 15% by Year 10, with lower retention to Year 12 and lower enrolments in tertiary education.
Student attendance rates, Years 1 to 10, by Indigenous status, 2016
Our report launches the BCEC Educational Disadvantage Index, which maps areas of relative advantage and disadvantage based on key indicators such as access, engagement and outcomes. The index is used to profile areas of high and low disadvantage, and to assess the key drivers of educational disadvantage.
The divide between the most and least disadvantaged areas across Australia is a sobering reminder of the level of inequality that exists in our community. Worse than this, it shows the inequality that exists for a "service" that is intended to play a role in bridging this gap – education.
The most disadvantaged areas are all located in remote regions of Australia, spanning the Northern Territory, South Australia and Western Australia. Pockets of disadvantage are also evident on the fringes of our state capital cities.
Children living in the most disadvantaged areas will average half the NAPLAN scores in reading, writing and numeracy tests than those living in the least disadvantaged areas. Children in these areas are also only half as likely to be enrolled in pre-school at age four, half as likely to attend pre-school for 15 hours or more, and seven times as likely to be vulnerable on two or more developmental domains in their first year of schooling.
Remarkably, the most disadvantaged 10% of children in the ACT are on par with the most advantaged 10% living in the NT.
Resources do vary according to educational disadvantage. Gross school income per student is 50% higher on average in areas of greatest need. But this weighs against multiple challenges.
This report's findings demonstrate the need for education policies to go beyond funding reform and tackle the complex barriers that exist in delivering education to our most vulnerable children.
But it also presents an opportunity for policy interventions to make a real difference to the educational outcomes for these young people.

This article was written by Rebecca Cassells, Associate Professor, Bankwest Curtin Economics Centre, Curtin University; Alan Duncan, Director, Bankwest Curtin Economics Centre and Bankwest Research Chair in Economic Policy, Curtin University; and Michael Dockery, Associate Professor, Bankwest Curtin Economics Centre, Curtin University.First published on
The Conversation.