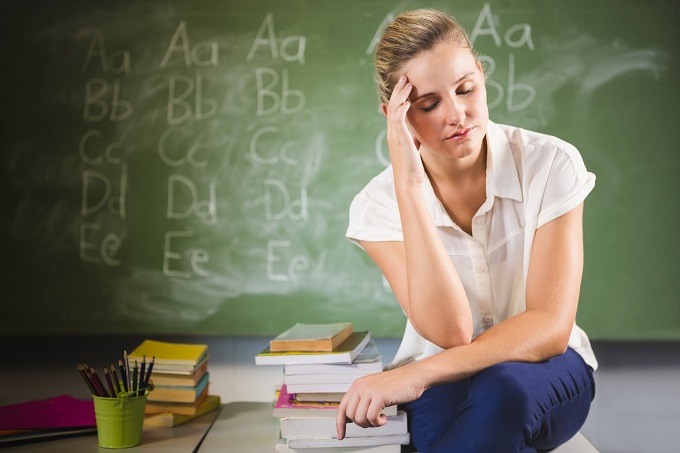 The Australian Education Union has slammed a decision by Federal Education Minister Dan Tehan to push ahead with a review of the Melbourne Declaration while ignoring widespread calls for a review of NAPLAN.
It is yet another example of the Morrison Government's lack of understanding about the general issues of concern to the teaching profession, according to the education group.
Both NAPLAN and the Melbourne Declaration on Educational Goals for Young Australians were first instituted in 2008. Over the past decade, the goals of the existing Melbourne Declaration have not yet been achieved and serious concerns with NAPLAN and NAPLAN Online have been repeatedly profiled by the teaching profession.
"The teaching profession has a broad range of issues which require urgent attention, including the inequality of public school funding, NAPLAN and teacher workloads, and yet these do not even seem to be on Federal Education Minister Dan Tehan's radar," Australian Education Union Federal President Correna Haythorpe said.
"Mr Tehan's inaction over NAPLAN has seen NSW, Victoria and Queensland break away and act on their own accord to address NAPLAN's failings."
"That school authorities with a combined responsibility for more than three quarters of all students in Australia acknowledge the problem with NAPLAN, when Mr Tehan does not, is a source of embarrassment for the Morrison Government," Ms Haythorpe said.
"We welcome the commitment by the states to open up the NAPLAN review as a national review, even though the Morrison Government refuses to take part in it."
"Mr Tehan is wilfully ignoring the issues which will have a real impact on the lives and futures of millions of public school students, by focusing on a topic which is nothing more than a distraction," Ms Haythorpe said.
"With respect to the Melbourne Declaration, the AEU is of the firm view that the goals of the existing Declaration have not yet been achieved. It is unfortunate that the Morrison Government has developed a habit of shifting the goalposts when it comes up short on reaching targets."
"The only proper approach should be ensuring that the Morrison Government commits to meet the valid and widely-supported goals of the existing Declaration," Ms Haythorpe said.
"The list of failures of the Morrison Government when it comes to public education grows ever-longer. It has failed to fund public schools fairly by facilitating funding agreements that mean 99 per cent of public schools across the country fail to meet the Schooling Resource Standard by 2023. And, it has failed to listen to widespread calls for a comprehensive review of NAPLAN."
"It has also failed consult the teaching profession on policy matters such as the formulation of its National School Reform Agenda," Ms Haythorpe said.
"The Morrison Government must show leadership and act swiftly on restoring public school funding, instating a comprehensive review of NAPLAN, and engaging in comprehensive consultation with the teaching profession and its union."