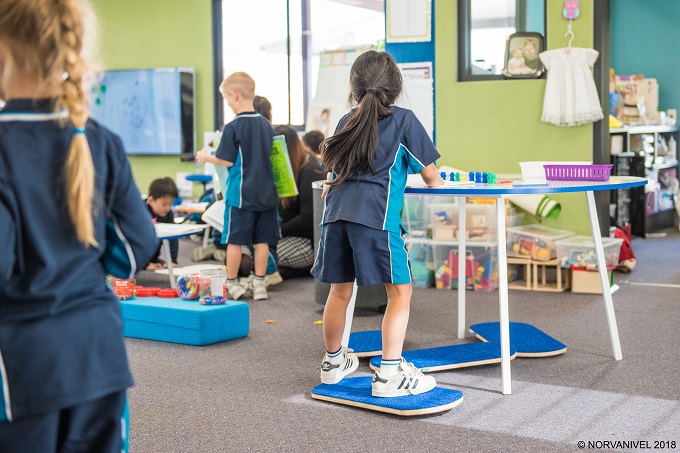 School children no longer need to be prepped for the office or the factory line. Seating trends are moving with the times.
This article was written for our Term 3 print issue, check it out here. 
Today's students are less likely than any previous modern generation to end up in a sit-down-all-day cubicle job. So why are many schools around the country still using this model for classroom seating?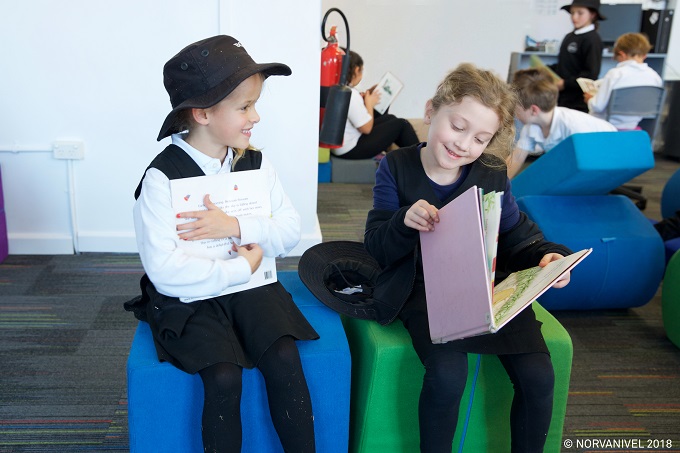 The shift doesn't just come from untold new industries blooming from the ether or from the vast wealth of ergonomic results now cited in health and safety regulations. The push for flexible seating responds to the notion that young people are now more likely to work contract hours than full-time jobs, are better able to work from home (thanks to the internet), and because the corporate world has been influenced by the Google school of office design. Sydney's GoogleHQ made a splash last year when photos were released of its gaming rooms, in-office aquarium and roaming-style flexible office space, equipped with hidden lounge areas, floor cushions, padded booths and even a hammock. Flexible learning environments are emphasising  how teachers can structure learning by arranging the optimum seating. Booths and breakout lounges work better for group collaboration while low, cushioned seating encourages solo reading.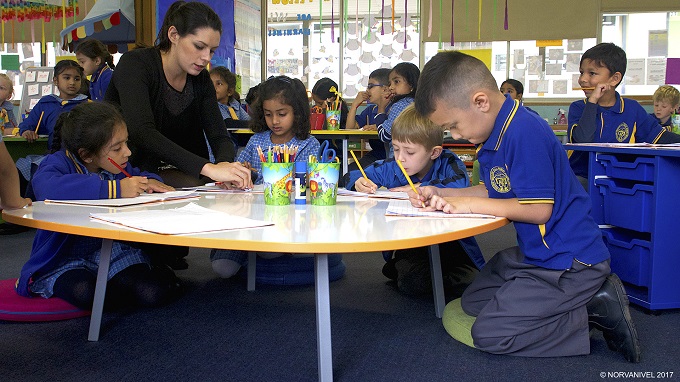 Google employee satisfaction rose by 37 percent and productivity rose 12 percent, according to research by Warwick University. Can these kinds of numbers be replicated in education? In 'The impact of classroom design on pupils' learning', which was a study undertaken by the University of Salford, school design was found to have a 16 percent impact on 3766 pupils' learning rates. "Furniture and features in the class that were ergonomic and comfortable for the children were significantly correlated with learning progress". The study also found that when students' work was displayed permanently, it gave students a "sense of ownership" over learning and significantly boosted self-esteem. This is something to keep in mind when designing classrooms and flexible seating environments that will likely be shared by lots of students. Personalise where possible.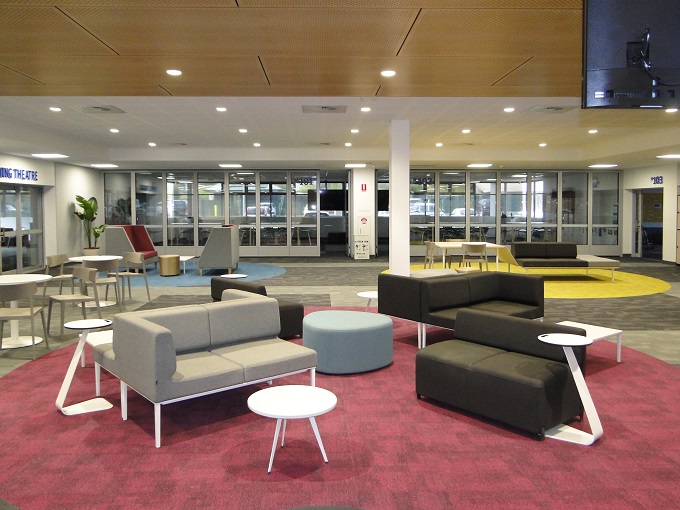 The well-known Heschong Mahone study established that children in classrooms with the most daylight and biggest windows progressed approximately 20 percent faster in maths and reading. However, in traditional classroom designs, desks often face away from windows, directing attention towards a teaching desk or board. Arranging dedicated seating for focussed study and reading around windows and daylight can have a significant impact on student learning. Likewise, different seating designs tell students what behaviour is expected in any given teaching environment.
Specific insights from industry experts
Declan Brennan from Melbourne manufacturer Camatic Seating spoke with us about why seating trends have been changing.
Many schools are building more multi-use/purpose spaces. This has led to an increase in demand for retractable seating to facilitate a given space that can be used in many different ways, e.g. in 'sports mode' it may have all seats retracted to allow maximum court space and then convert into a tiered seating arrangement for school plays and assemblies.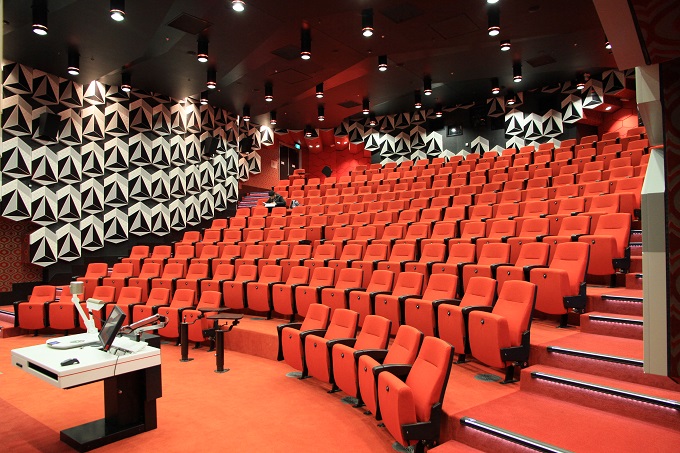 Pros: this provides much more flexibility and therefore requires less construction of more less flexible buildings; it also saves on building costs, land and development costs.  Cons: schools understandably don't have much experience in choosing retractable seating systems and in many cases fail to grasp the key and important differences between alternative systems, leading to less than optimum outcomes.
Well-made and comfortable classroom seating makes a big difference to a classroom's overall productivity and concentration. Seating design should be functional, versatile and stylish; even custom-made to suit a particular school's requirements. It is also important to ensure that any imported products meet applicable Australian standards, particularly fire standards such as AS1530.3, which is required under the National Construction Code (NCC).
KloudSac manager Shane Tricarico discussed furniture considerations for students on the autism spectrum or with anxiety disorders.
Children who require proprioceptive (deep pressure) sensory input as part of their sensory profile often have difficulties regulating their emotions, so once they become anxious and distressed they find it very difficult to calm and regulate without an external influence. Once a student with ASD is overstimulated and showing signs of anxiety or distress, specially designed seating can improve receptivity to other familiar strategies like social stories and visual cards/schedules.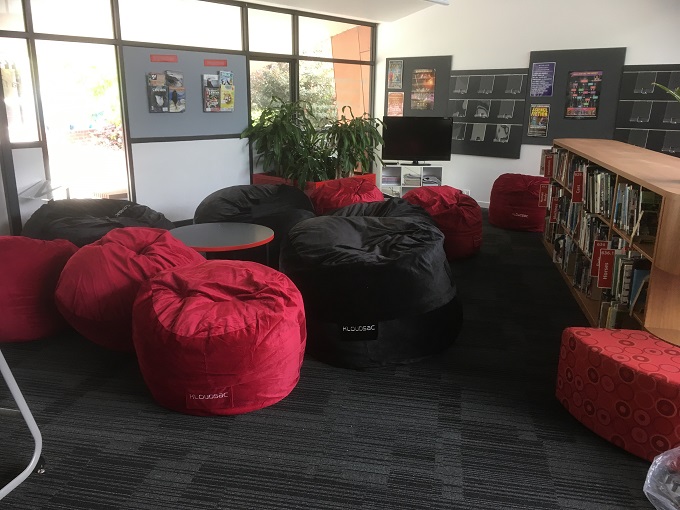 The deep pressure sensory input a child receives when they sink into foam filling helps relax students, which in turn, helps them focus and learn. Teachers integrating students with special needs may find that soft furnishings are a fantastic resource to relieve anxieties that can otherwise prevent integrated learning.
Schools often select foam bags that are long in shape and suitable for use by several children at once. This is very effective in modern classroom settings where collaboration is prized. For flexibility, schools might also prefer seating that can be used both indoors and outdoors with an option of water resistant canvas covers.
Resource Furniture creative manager, Michael Merlino explained some of the benefits to 'booth seating', one of the new school design trends.
Booth seating is very popular because it is so variable; from individual pods to six-seater collaborative configurations. Booths with in-built power allow students to charge devices as required and many booth options also have acoustic properties that reduce sound in busy breakout spaces.
Low stools are another popular option for flexible spaces as an alternative to (or in combination with) traditional desk chairs. Many of these options are now available with curved bases to encourage movement or adjustable heights to cater to students with different needs and of different ages. They are also a great way to add pops of colour with fabric choices.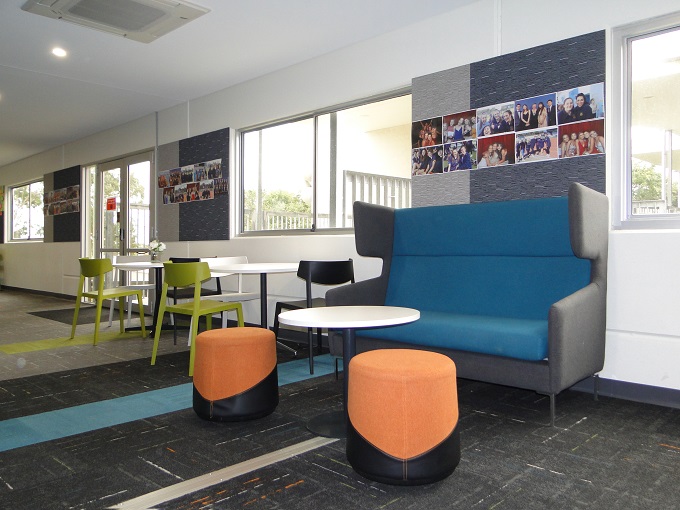 Depending on age, some students prefer to work on the floor or in beanbags. Some like little pods where they can focus on individual work and some prefer to work higher up on benches where drafting chairs or stools are popular. Students are drawn to higher seating options, so those are usually the first seating options they take-up. When students have the freedom to choose, they are comfortable and more engaged.
Jolene Levin, NorvaNivel Director and Space Futurist, discussed seating options for specific classroom needs.
Backless seating is ideal for learning environments. Chairs allow students to slouch back in their seats and be passive and disengaged. Ottomans and stools encourage students to strengthen their core and puts them in the ready-to-learn position. Because of this, backless seating can be used in all learning environments, from classrooms to libraries to science and STEAM rooms.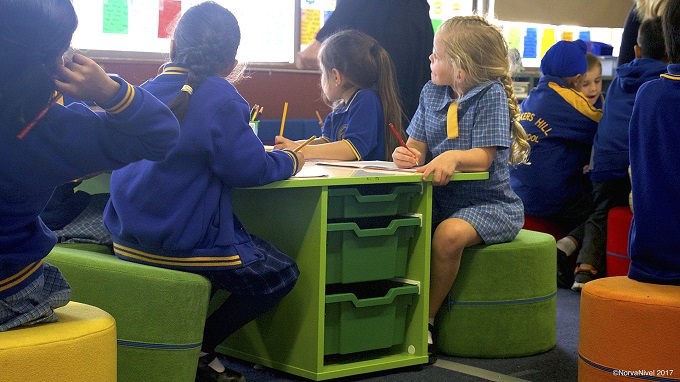 One of the most important movements in learning spaces is agile furniture. It is lightweight and intuitively designed so students can reconfigure learning spaces on their own. This benefits educators as it takes less time to set-up activities, and students feel more empowered. Choice and ownership also help support self-regulation and encourage engagement. The variety of furniture within a learning space is also key.
Each learner is different, so learning spaces must accommodate varied styles of learning. Whether it's standing on balance boards at a high desk or sitting low to the ground on a seat cushion, students need to have the option to choose where they feel most comfortable.