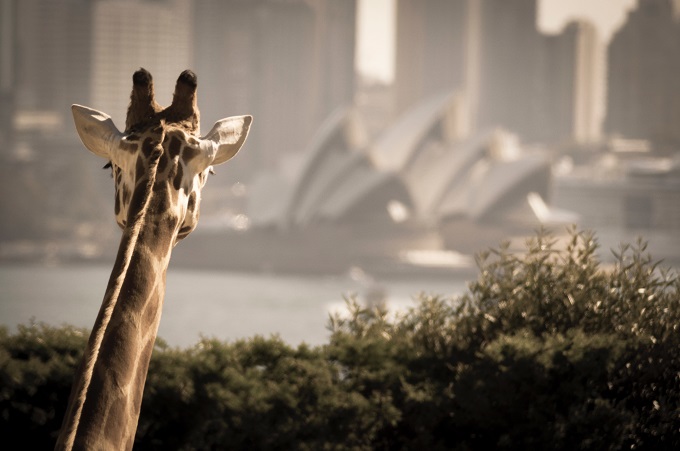 As an inner-city born-and-bred animal lover, my 1970s excursions to the zoo were the unequivocal highlights of every school year.
This article was written for our Term 3 print issue, check it out here. 
I was crazy about the elephants, heartily laughed at the monkeys and wanted to put a penguin in my pocket; it never occurred to me whether it was ethical to keep wild creatures in enclosures. However, zoos have evolved considerably since the 1970s: conservation, research and animal welfare are now reliably front-and-centre. Studies, like the one the University of Warwick undertook on whether 'A visit to a zoo boosts science and environment knowledge' have found there are critical benefits to education both for conservation and sustainability efforts and also for children.
A visit to the zoo in 2019 is not about getting up-close-and-personal with a wild animal, although children will certainly get the chance to engage with beautiful creatures, it is about conserving the future of our planet. Zoos lift the veil for students on the challenges of climate change, the science behind environmental protection and the impact of conservation efforts. Zoo excursions are increasingly a 'behind the scenes' school trip that requires active participation in learning.  
They offer educational activities, special events, conservation days, field trips, a chance to be involved in research programs, the chance to become a keeper for a day and educational STEM-related workshops. Some also offer curriculum-based learning plans and can transform the zoo into an outdoor classroom for students of all ages and abilities, even integrating specially formulated sensory experiences.
Research from the University of Warwick re-affirms the importance of a trip to the zoo for students, showing that a zoo visit can boost a child's science and conservation education more than books or classroom teaching alone.  Eric Jensen, the Professor of Sociology that produced the research report, found: "53 percent [of students aged 7-14] had a positive change in educational or conservation-related knowledge areas, personal concern for endangered species or new empowerment to participate in conservation efforts" after a school zoo excursion. He even found that educational presentations by zoo staff increased learning by double over self-guided trips.
To test what information children were absorbing, the study asked students to draw favourite animals and their habitats before and after a zoo excursion with their classes.  For 10-year-olds, 51 percent were able to identify and label scientific terms like 'canopy' and draw more animals in their correct habitats.
How do you decide which zoo to visit?
Find out what programs and research the zoo is engaged in, which zoo staff members you would be liaising with and what kind of  educational tours or presentations and activities they can offer school groups. Once you have a zoo in mind, build some pre-excursion learning exercises around animal welfare, conservation and integrate some of the zoos own animals. Teachers can even arrange a pre-excursion visit to meet with zoo staff and help prepare a lesson plan. Telling the story of an animal who has been helped by the zoo's program can be a powerful learning tool. Some zoos even have webcams and online portals for students to watch animals in real-time and find out more information on specific species for projects. 
 It is also worth checking out what industry bodies your zoo is associated with. For instance, the Zoo and Aquarium Association represents zoos, aquariums, sanctuaries and wildlife parks across Australasia that operate to a particular standard of care. The association states: "We have a progressive, science-based approach to animal welfare. Using the Five Domains model, ZAA grants accreditation to zoos and aquariums that have clearly demonstrated their commitment to positive welfare. This approach champions welfare from the animal's perspective and it underpins all that we do."
ZAA and its members lead breeding programs and contribute to threatened species recovery around the world. They say: "Together, our members enhance the role of individual zoos and aquariums in conserving wildlife. Each year, they connect 22 million visitors with nature, educate 1.1 million students about wildlife and contribute over $20 million to conservation."
Sadly, we do live in a world where many species of both plants and animals are on the brink of extinction and zoos are an important part of the global community working towards maximising conservation. Through field projects, expertise in the health and welfare of animals and by raising public awareness of their plight in the wild, zoos can help save endangered species and effectively teach our youngest generations about their plight and our role in protecting them.