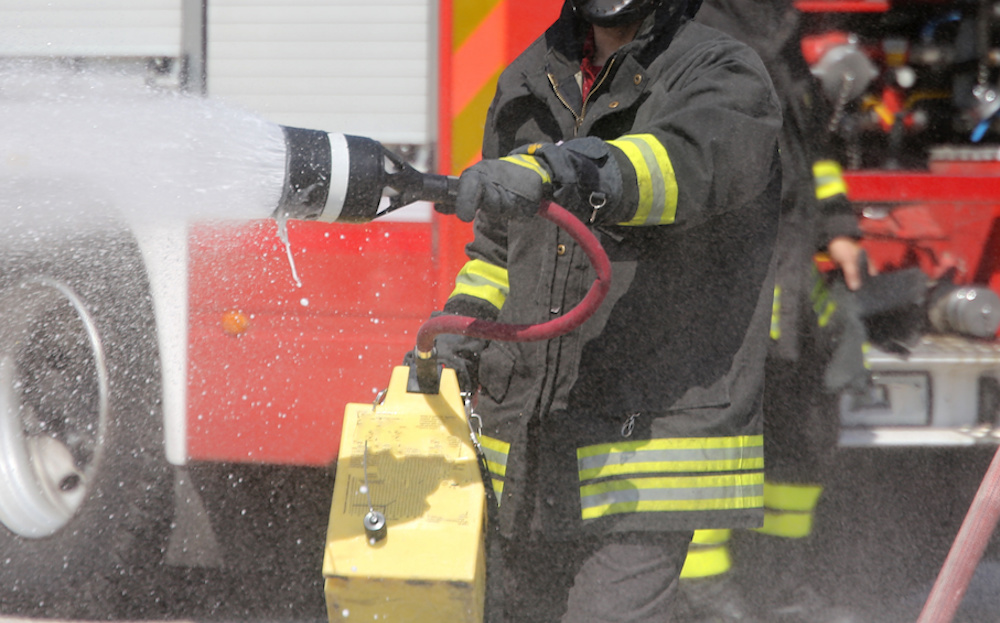 You can never be too careful when it comes to fire safety. Especially when  you have the nation's most precious resource in your care, children.
A school fire management plan includes perfecting fire drill procedures, as well as educating students around the need for cooperation in case of fire. It involves careful supervision in the science lab, the food technology kitchen and any other settings where fire is a hazard. Teachers should also undergo careful training in the supervision of any fire-related activities, but there's another side to it.
Your property also needs to be fire-ready.  So, here's a list of handy tips and information that we've compiled for you to check how fire safety ready you are. Of course, this is not professional or legal advice – it is simply intended as a reminder to make sure your school buildings comply with all fire safety recommendations. There's no better way to do that than by checking with a certified professional, so School News urges its readers to get an up-to-date risk assessment.
Who you gonna call?
As part of a risk assessment, legal compliance and fire safety audits should be undertaken. Of course, you won't be able to do these yourself. You'll need to contact a qualified professional. There will be specific state-based requirements and protocols to follow on the topic of maintenance. Speak with your state education department first, and then, so to navigate these, it is best to talk to a specialist firm.
If you aren't sure who to call, ask your department contact, other principals and business / maintenance managers, and conduct some basic background research. Are they nationally accredited? Have they assessed school buildings before?
Fire safety items on hand?
There are some products you should have on-site in case of emergency. Of course, fire extinguishers are a given but they must meet Australian standards and require some maintenance. Extinguishers come with different types of contents, ranging from water and foam, to wet chemicals and powder. Things like monitoring the correct pressure and shaking the containers to prevent powder from settling may need to be undertaken every so often – make sure you read the instructions and discuss a maintenance plan with your supplier. Depending on you're the size, format and arrangement of buildings that make up your school grounds, you may require things like fire blankets, hoses and/or reels. This depends mostly on the floor plan and overall structure of the building, which is why organising an official building inspection and obtaining a thorough risk assessment is so important.
Do you have fire doors?
To help contain fire and prevent the spread of harmful flames, hot gases and smoke, corridors should be fitted with fire doors. Exhaust fans should also be installed in emergency stairwells to prevent the build-up of smoke in these essential escape routes.
What is your fire detection system like?
A range of fire detection systems are available and provide early detection of even slow smouldering fires and can be configured to detect carbon monoxide (CO), smoke and heat. Such fire detection systems can also be fully interconnected with fire suppression systems such as sprinklers, as well as emergency evacuation systems.
Education complexes may need to install comprehensive fire suppression systems to deal with larger fires should they occur. With the kitchen (canteen but also teaching kitchens) presenting one of the biggest fire hazards, school management should consider fire protection systems designed specifically for use with the range cooking functions performed in each facility. Having well maintained functional fire equipment on hand and more structural protections like sprinklers, when and where you need it can mean the difference between a minor fire and a devastating full-scale blaze.
Are you prepared right now?
Fire safety is one of those things we all hope we will never need to know, but absolutely cannot risk neglecting.
Here's a few common fire risks for accommodation providers: missing or broken fire safety equipment, locked exit doors, accumulated rubbish, blocked stairways, open fire doors and inoperative exit lights. Accidents happen and not everything can always be avoided but consulting a fire protection specialist will help you to identify the most appropriate and cost-effective solution for your specific situation.