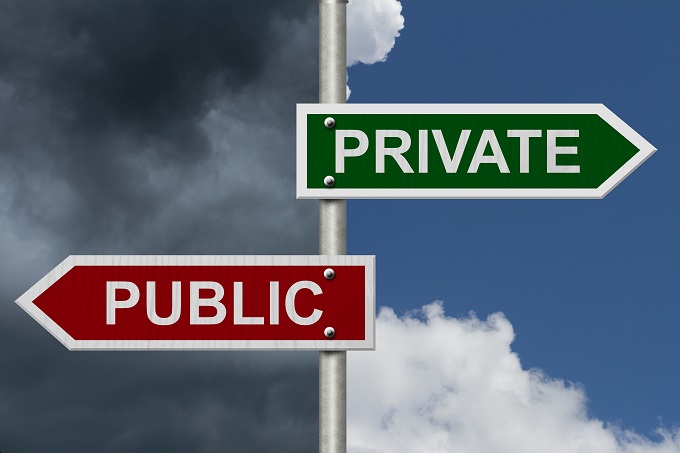 The Morrison Government's admission last week that Australia's richest private schools can access additional funding from the $1.2 billion Choice and Affordability Fund while public schools cannot is yet further proof of their blatant disregard for public schools and preference for private schools, according to education advocates. 
Senate Estimates heard that under the still-to-be-published guidelines for the fund every private school in Australia, regardless of their financial wealth or exorbitant fees, would be able to access the $1.2 billion fund.
While the Greens released a plan to end the fund altogether, Labor has backed down on its criticism. Greens education spokeswoman, Mehreen Faruqi, told The Guardian that Labor and the Coalition has been"setting up a private school slush fund that has no justification, no accountability and no guarantee the cash won't go to subsidising fees for wealthy private schools".
"It's thoroughly disappointing, though not surprising, to see Labor reject this opportunity to stand with the students, teachers and parents struggling in public schools around the country."
The revelation contradicts the government's previous position that the purpose of the fund was to help provide access to low fee Catholic and independent schools.  Morrison tried to defend the fund last month by claiming, on ABC's AM, that it would help "drought-affected areas" and "Catholic schools in less-fortunate areas" but educators are not buying it after decades of closed-door funding deals between the government and Catholic schools. 
Australian Education Union Federal President Correna Haythorpe said that the Morrison Government had completely and utterly abandoned the concept of needs-based school funding in Australia.
"Prime Minister Scott Morrison forced funding deals on the states and territories which will leave 99% of public schools under the Schooling Resource Standard by 2023," Ms Haythorpe said.
"Public schools are also prevented from applying for additional funding from the $1.2 billion Choice and Affordability Fund. Yet elite private schools, some of which charge $70,000 a year for board and tuition, have unrestricted access to this additional funding. It is nothing but a Morrison Government private school slush fund."
"It's a shocking situation to have a Prime Minister who is so blatantly in favour of the private sector when the vast majority of students are in public schools."
Ms Haythorpe said the Morrison Government's $1.2 billion Choice and Affordability Fund demonstrated the deep historical inequity when it came to school funding in Australia.
"How can anyone look at these school funding figures and describe the current arrangements as fair? On any reckoning, they are completely unfair," Ms Haythorpe said.
"The Morrison Government quite clearly has failed in its moral obligation to fully fund public schools and ensure that all school children in Australia get a fair go and the opportunity to develop their potential."
"In addition, while public school enrolments are skyrocketing they get no federal funding to build and maintain essential school infrastructure. Instead, Mr Morrison handed private schools a $1.9 billion capital works special deal," Ms Haythorpe said.
"The question must be asked – why does the Morrison Government persist in funneling millions of Commonwealth dollars into Australia's richest elite private schools when they clearly do not need it? " Ms Haythorpe said.
"He is encouraging public school funding inequity and entrenching inequality of student opportunity."
"Prime Minister Morrison has made it clear that public schools are not a priority for his government."