News
Teacher stabbed: How can we combat violence against school staff?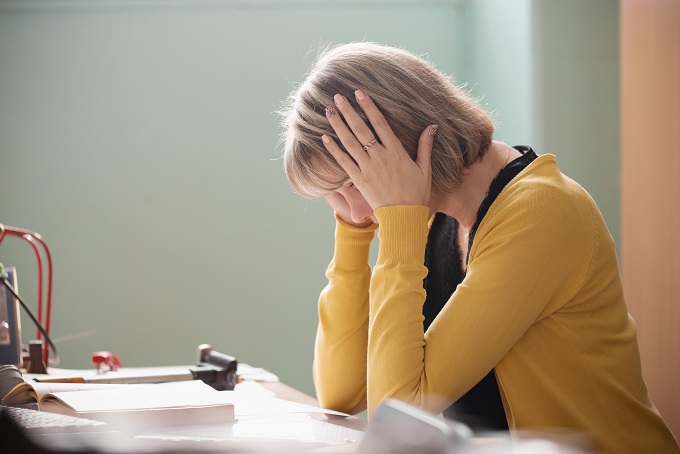 An 11-year-old girl has been detained after stabbing her teacher with a knife.
Amid increasing reports of violence against teachers on school grounds, what is being done to safeguard staff?
This article is from our upcoming Term 4 issue. Check out the full story next week!
Queensland Teachers' Union (QTU) President Kevin Bates warned Sunrise: "Sadly we've seen more and more incidents happening inside our schools that put the safety of teachers and principals at risk.
"Queensland does provide legal protection for teachers who are assaulted at work, but taking legal action against students or parents who commit offences inside schools is too late. We need to prevent that violence happening in the first place."
Police arrived at Heatley Primary School in Townsville following reports a teacher had been stabbed. The teacher in question was rushed to hospital with a small,  non-life-threatening shoulder wound, according to the Queensland Police A taser was deployed before the student was detained. While Senior Sergeant Scot Warrick declined to tell 9News what sparked the incident, he confirmed it occurred near a classroom.
Not long ago, secondary school teacher Emily Aslin shared stories with us from fellow teachers who have experienced violence in and around the classroom.
"A teacher friend of mine was assaulted twice in one week," she was told. "The first time was when a student in Year 10 threw a chair and it hit the teacher in the head. The student was not sent home straight away and proceeded to instigate and be the aggressor in two fights throughout the day. This incident happened around 10am and the student was still at school at the end of the day. They were given a 15-day suspension.
"The second incident was a Year 7 student who punched the teacher in the back and sides approximately 20 times after the teacher confiscated his basketball because he would not go to class and he swore at the teacher. That student got four days' suspension."
Aggressive parents are also a concern for many teachers. One teacher confided in Emily: "I had a parent repeatedly tell me he was a boxer and he would sort me out and all the parents and students who were involved in an incident with his daughter. He then came to school was verbally abusive and threatening, leaned across the desk and got right up in my face – his wife pulled him back. He then did the same to the principal.
"The stress from the two previous incidents lead me to go on stress leave – my psych said it was adjustment disorder due to vicarious trauma."
A 2019 study of teacher victimisation by Moon, Morash and McCluskey found that "the extent of reporting victimisation to school officials by victimised teachers is quite high, considering that less than 50 percent of violent victimisation (Truman & Morgan, 2016) were found to be reported to police". The study described school leaders' "inaction in responding to and investigating teacher-directed violence by students" as "a serious issue". Feelings of powerlessness, repeat victimisation and ultimately job turnover were associated with teachers who perceived inadequate intervention.
Teacher unions advocate that schools respond with student disciplinary absences where behaviour poses risk to staff. In a letter to members last year, QTU deputy general secretary Kate Ruttiman said: "Instead of damning schools for using SDAs, we should be supporting them in taking the appropriate action to support the good order and conduct of the school and providing healthy and safe learning environments for students, and working environments for school employees."