Education
INTERVIEW: The "realisation" that needs to happen this Science Week, according to Dr Cathy Foley
In this two-part Science Week series, School News speaks exclusively to Australia's Chief Scientist, Dr Cathy Foley about how our current generation of uniquely skilled students are developing differently and need clearer career pathways.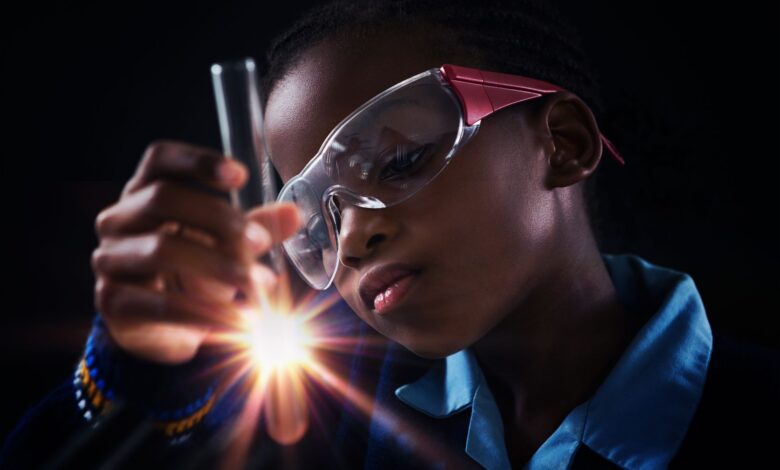 Officially launched in Parliament House on August 4th, by the Minister for Industry and Science, Ed Huic, Science Week runs between August 13-21 and is an annual celebration of science and technology, and the contributions of scientists to the world of knowledge. 
Today's children are equipped with more tools and more opportunities than any generation before, according to Dr Foley.
"Science is humanity's superpower and we wouldn't be where we are today without it," she says, and the future lies with this current generation of students. There is perhaps no greater example of what makes the current generation of students so unique than…
"The internet! They've got everything. They've got googles of information at their fingertips and they know how to think critically and how to understand it." Students today can access "extraordinary communication – it doesn't matter where you are – you can communicate pretty much with anyone anywhere in the world, whether it's deepest darkest Africa or the middle of Australia, the White House or the Palace or Parliament".
"We used to have to go home and look it up in an encyclopedia and now they can do it in real-time on their phones."
"So they think about relationships differently. People assume science is all about brains and thinking and imagination and that's an important part – but turning those things into outcomes is based on relationships – science is all about relationships. If you have a broader range of relationships and find people to relate things to, someone is bound to be going to help you solve your problem."
"That means the brains of our young people are developing in ways that are completely different to the way our brains have developed and as a consequence of that, [they can] see things from different perspectives, completely different ways to the older generations who didn't grow up with the internet."
So, how can schools encourage them to excel in science far beyond our previous generations?
For Dr Foley, the answer could be creativity: "What we're not seeing is the realisation that you can be creative in the physical sciences and engineering. The understanding of what it means to change the world – to affect and impact – is often very narrowly thought of as giving someone medicine or making someone well."
Dr Foley says it's important that schools are able to show kids where the opportunities in STEM lie.
"Science and art are closely aligned… but we're not presenting science in a way that shows that creativity."
She finds that, too often, science is "shown as a list of facts and as something as hard and irrelevant" and because of this, "people think if they want to be 'creative' they need to be an artist or in the humanities".
The knock-on effect will be quantifiable once students hit the working world, Dr Foley suggests:
"We're going to get to a point where we don't have enough people trained in the right areas, and educated in the right areas: in space or hydrogen or quantum or medical."
One of the central problems for schools that Dr Foley is working to help solve, involves teachers. She says: "We haven't brought teachers along with us to let them know where the opportunities are and that's something I am working on: how we can have the STEM career pathways much more clear, so it doesn't matter where you are in the school – a teacher, parent, career advisor or kid – that you know where the options are."
Career pathways, creativity, future-focused learning: these things should all be on the Science Week agenda for schools as they are all vitally connected for Dr Foley, who reaffirms, "science is our future and for kids in particular—it's where their jobs are going to be".
Related article: Science books written by and celebrating First Nations people click here.