Education
Push for Co-Ed is setting back girls in STEM, says all-girls' school principal
A leading education expert and Principal of girls' school, Loreto College Marryatville, Dr Nicole Archard has unique insight into the effect of the growing trend of Australian boy's schools transitioning to co-ed environments on STEM participation.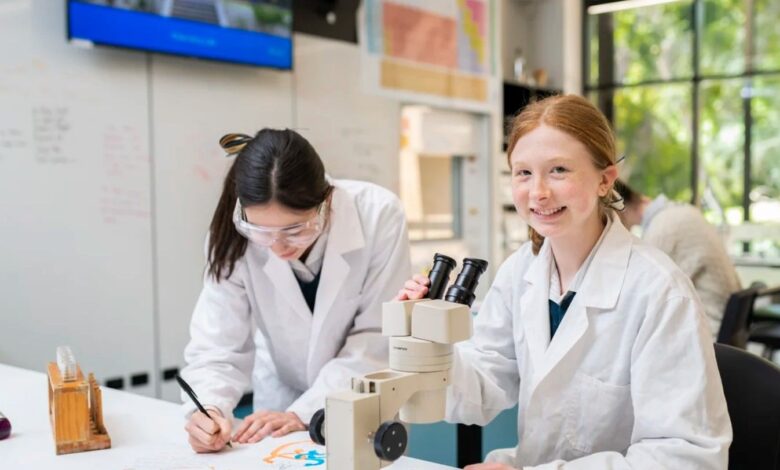 Dr Archard warns that this co-ed shift could leave a generation of girls as collateral damage and could set back efforts to increase the participation of girls in STEM subjects and ultimately careers.
"There is of course a reason why a growing number of boy's schools are making this the co-ed transition – it benefits their male students," Dr Archard says.
"What is not considered within the debate is the impact this will have on a generation of girls. Not only in terms of STEM participation but also girls' overall academic, social, and emotional wellbeing."
"It is fitting that this year's National Science Week theme is 'Glass: More than meets the eye' because when it comes to the common argument that the co-ed environment better prepares students for the real world, there certainly is more than meets the eye. This real world is still a society without gender equality, where women earn far less than their male counterparts, are underrepresented in leadership positions and experience discrimination in the workplace."
An annual celebration of science and technology, National Science Week (13th – 21st August) is widely recognised in the education sector as an opportunity to strengthen student engagement and participation in areas of STEM.
The principal of a South Australian all-girls day and boarding school, catering for students from Early Learning to Year 12, she asserts: "Our role as a girl's school is not to replicate the real world, but to challenge it. What we do in a girls' school is create an environment where girls learn to have a voice and build the self-confidence to participate in every subject available to them, including the traditionally male-dominated area of STEM."
Dr Archard firmly believes that a girls' school environment is the best place for girls to be educated and that it equips them to challenge gender stereotypes, develop a confident and articulate voice, develop leadership capacity in all forums, and be comfortable within themselves. She emphasises that the girl's school model supports a positive environment where girls are excited and curious about STEM-based careers and are encouraged to challenge the gender stereotypes placed upon them.
Loreto College embodies this ethos towards STEM participation with a diverse range of science subjects offered and taken up by Year 11 and Year 12 students – the majority choosing to study at least one or more science courses for their South Australian Certificate of Education (SACE).
Citing results from NAPLAN and PISA as well as findings from Mission Australia's Youth Survey, she points out some of the disadvantages of co-ed schools for girls where academic, social, and emotional wellbeing scores lower for girls in co-ed schools than in single-sex schools.
"Whilst we also acknowledge the shift in co-ed schools implementing single-sex classes or introducing parallel or diamond models of schooling to separate male and female students in certain STEM and Physical Education subjects. And yes, this is a small step on the right track. The reality is, it does not come close to the benefits seen within a girl's school environment," adds Dr Archard.
"If we are to continue encouraging girls to participate in STEM subjects and pursue STEM-based careers, we must offer them the learning environment to do so. I passionately believe this is within a girl's school setting."
Research has observed that girls in single-sex schools choose to participate in mathematics, technology, and science subjects at rates far higher than the national average.
Moreover, Dr Archard flags that while research suggests girls do not have higher learning or well-being outcomes when placed in co-ed environments, boys do. With further suggestions that girls can provide a positive influence on boys' learning by helping to moderate boys' behaviour.