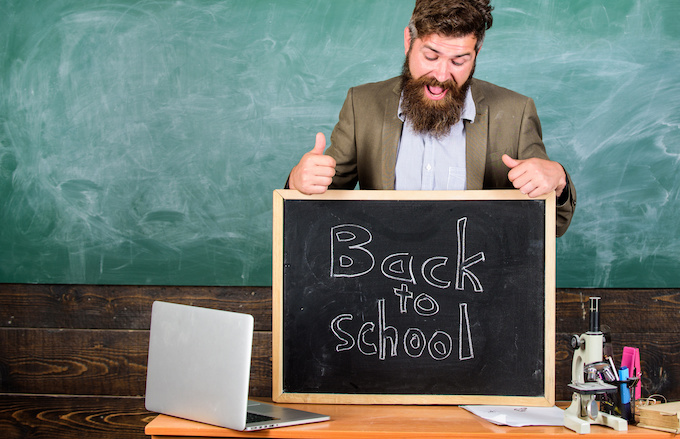 Aspiring NSW principals have gone back to school as part of the NSW Government's push to raise teaching standards across the State.
More than 50 experienced school executives took part in the first Aspiring Principals Leadership program this week, which focuses on educational leadership rather than school administration as the heart of a principal's role.
Education Minister Rob Stokes said the program will equip educators with leadership skills in core duties such as curriculum planning, student progress, teaching quality and student wellbeing.
"We know that the best school principals are those who are constantly working to lift student outcomes through improved teaching quality," Mr Stokes said.
"This program will inspire and equip future principals to focus on the teaching capacity and strength of the schools they lead."
The program comprises eight seminars over 12 months with one-on-one coaching, support from a trained facilitator and online learning throughout the year.
It has been designed by the University of Wollongong in partnership with the NSW Government's new School Leadership Institute, which is tasked with identifying and training future principals.
A total of 106 applicants have been identified in the first two cohorts to undertake the program following their submission of written and digital applications, referee comments and an assessment by a panel of experienced principals.
The training is being supported by existing principals trained as Principal Facilitators, and being led by two highly regarded principals, Chris Presland and Karen Maraga.
The program will receive significant credit towards prior learning as a pathway towards a Master of Education (Educational Leadership) at the University of Wollongong.
The course is part of the NSW Government's School Leadership Strategy which has also invested $50 million annually to provide school principals with more administrative support so they can focus on teacher quality, leadership and student engagement.