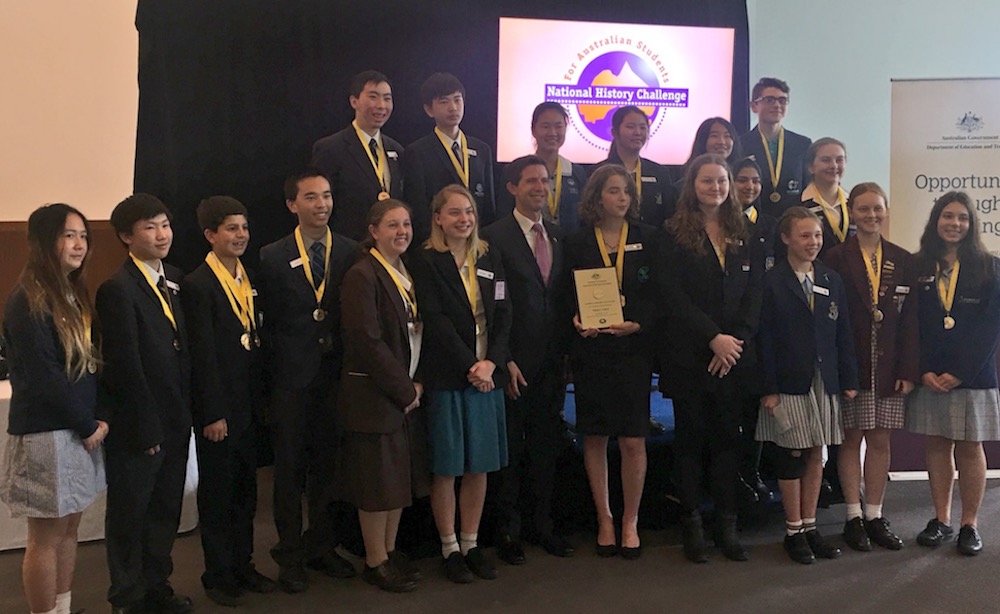 A Year 12 student from Canberra has been selected from more than 8000 entrants across the country as Australia's Young Historian of the Year.
Minister for education and training Simon Birmingham presented the award to Hawker College student Ineka Voigt in a ceremony at Parliament House in Canberra.
Minister Birmingham said Ineka's essay about the Stolen Generations demonstrated a sophisticated understanding of the wide-ranging impact of this chapter of Australia's history.
"Ineka's essay was a thought-provoking response to this year's competition theme, 'Making a better world?', in which participants considered events and people across a wide range of historical contexts, and examined how our past can impact our future," Minister Birmingham said.
The annual National History Challenge is open to students from primary school to Year 12. Entrants research, consider evidence, and exercise their own historical judgment and the winners are selected by the History Teachers' Association of Australia (HTAA). The federal government delivered $120,000 this year to the HTAA to run the competition.
"The study of major historical events is absolutely crucial to understanding today's modern society," Minister Birmingham said.
"In this year's competition, students researched a wide range of historical figures including Sir Robert Menzies and Vida Goldstein, and examined events as diverse as Australia's participation in the Vietnam War, and the Cuban Missile Crisis.
"Importantly, students took a critical eye to events and historical figures – with the added benefit of hindsight, of course.
"Being able to research, analyse and interpret information are skills that will hold students in good stead for their education and future careers.
"I particularly congratulate all 20 students whose entries made it to the finals. The depth of knowledge and analytical skills displayed demonstrate that our future is in the safe hands of young Australians with a strong understanding of our past."
Minister Birmingham also announced the topic for the 2018 National History Challenge: 'Turning points'.
"I encourage all eligible students to start thinking about their application for next year. A lot of work and effort goes into these entries and I urge everyone to make an early start."
For more information and a full list of winners visit: http://historychallenge.org.au/