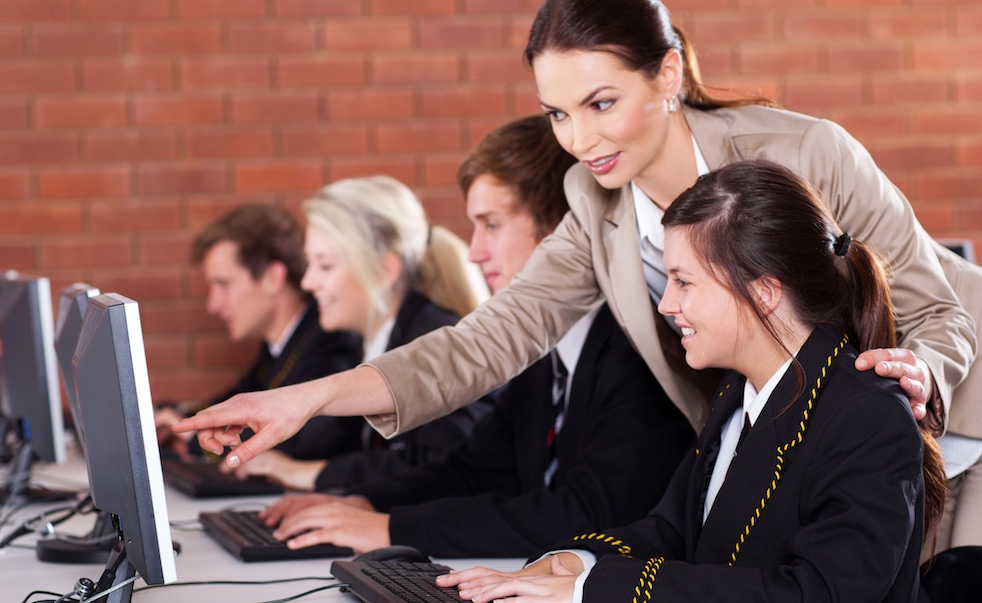 You may have heard recently that public schools in Australia have experienced increased enrolments. The Sydney Morning Herald reported that public schools in Australia have increased their share of enrolments, "reversing a forty-year trend".
A spokesperson from the Australian Bureau of Statistics stated that it was a "reversal of the steady drift" towards private schools.
This is misleading, for two reasons:
First, the overall population in Australia has increased, which has resulted in increased enrolments for many schooling sectors. In total there are 1.28% more students (full-time) enrolled in schools.
Second, while enrolment in public and independent primary schools (excluding Catholic schools) has increased, enrolment in public secondary schools has decreased.
We have one of the highest levels of private school enrolment within the OECD, and our country also maintains the highest levels of private expenditure towards schools (contributions from households).
It is untrue that there is a reversal of the steady drift if we look at secondary schools.
As the more expensive constituent of schooling, and also the gateway to higher education, it is the secondary school where politics truly come to the fore.
When it comes to debates about funding and privatisation, the secondary school sector is far more entangled in the politics of choice.
When we are told that our public school enrolment is increasing, this may lead you to believe that our public schools are strong and healthy. This disguises the ugly truth that many of our public secondary schools are struggling, mainly due to an ongoing stream of policies that have attacked and undermined our public secondary schools.
By how much as public secondary school enrolments decreased?
Since 2010, the public secondary school has decreased its enrolments from 60% to 59.13%.
Since 2010, the average independent school has increased its share of enrolments from 18% to 18.39%.
These changes seem very minor, and when regarded in the context of population increases, are relatively insignificant.
However, when taken with a more longitudinal analysis, it is evident that the independent secondary school in Australia has continually bolstered its enrolment share.
The independent secondary school sector has experienced the largest proportional increase in enrolment from 1990 to 2016 (6.39%).
The government (public) school has recorded the largest proportional decrease during this same period (8.87%).
Evidently, there is a consistent pattern of growth within the independent sector and a consistent pattern of decline, in terms of enrolment levels, within the public sector.
It would be simplistic to argue that this is simply a matter of demand, rather than complicated by many other factors including economic, social and cultural shifts.
As education reforms bolstered funding for the private sector, enrolment levels in the private sector increased at a similar rate and time period.
Encouraging private school choice
The government has always played a role in encouraging particular consumer choices. This is no different for schooling.
Throughout the 1990s and beyond, public schools were consistently closed or merged across various states and territories. This undoubtedly establishes a sense of instability and volatility for the consumer.
Among the reasons cited for these closures was lack of enrolment numbers. Unlike private schools, public schools must consistently prove their economic feasibility. (This reason was strongly refuted by the public. In Victoria in the 1990s, it was described as "the biggest battle over education in more than a decade".)
While the overall number of full-time secondary students grew, by 2011 the availability of public schools had declined.
The total percentage of public schools in Australia has decreased by 2%. On the other hand, the percentage of private schools has increased by 1% of the total number of schools.
We tend to widely accept privatisation of our schools. In Australia, the overall proportion of students in private schools is 35% ( but 41% in secondary school). This far outweighs the average OECD country, where 18% is the average number.
Compare this to the US, where approximately 8% of students attend private schools. In Canada, this percentage is even lower (approximately 6%), and lower again in countries such as New Zealand, Finland or Sweden.
We also have one of the highest percentages of private expenditure within the school sector. What this means is that we rely far more on a "user-pays" system than the average OECD country.
This is clearly problematic for those families with less capacity to pay.
This was noted in the OECD's Education at a Glance 2016 report. When it comes to secondary schooling, for the majority of OECD countries, 90% of expenditure comes from government funds. But this wasn't the case for Australia, Chile and Columbia, which "rely on over one-fifth of private expenditure at this level".
While many other OECD countries do fund their private schools, they are also subject to a host of regulations.
When it comes to the funding private schools, Australia is classified as a "high funding and low regulation" country. In comparison to other OECD countries, private schools have little accountability in terms of how they spend their money.
Add to this a dominant cultural narrative around the superiority of private schooling, and you have a disturbing tide of privatisation in our secondary schools.
This tide of privatisation will only further entrench equity gaps for students from families who cannot afford to pay. It will also add to the household burden for those families struggling to pay their private school costs.

This article was written by Emma Rowe, Lecturer in the School of Education, Deakin University. First published on The Conversation.