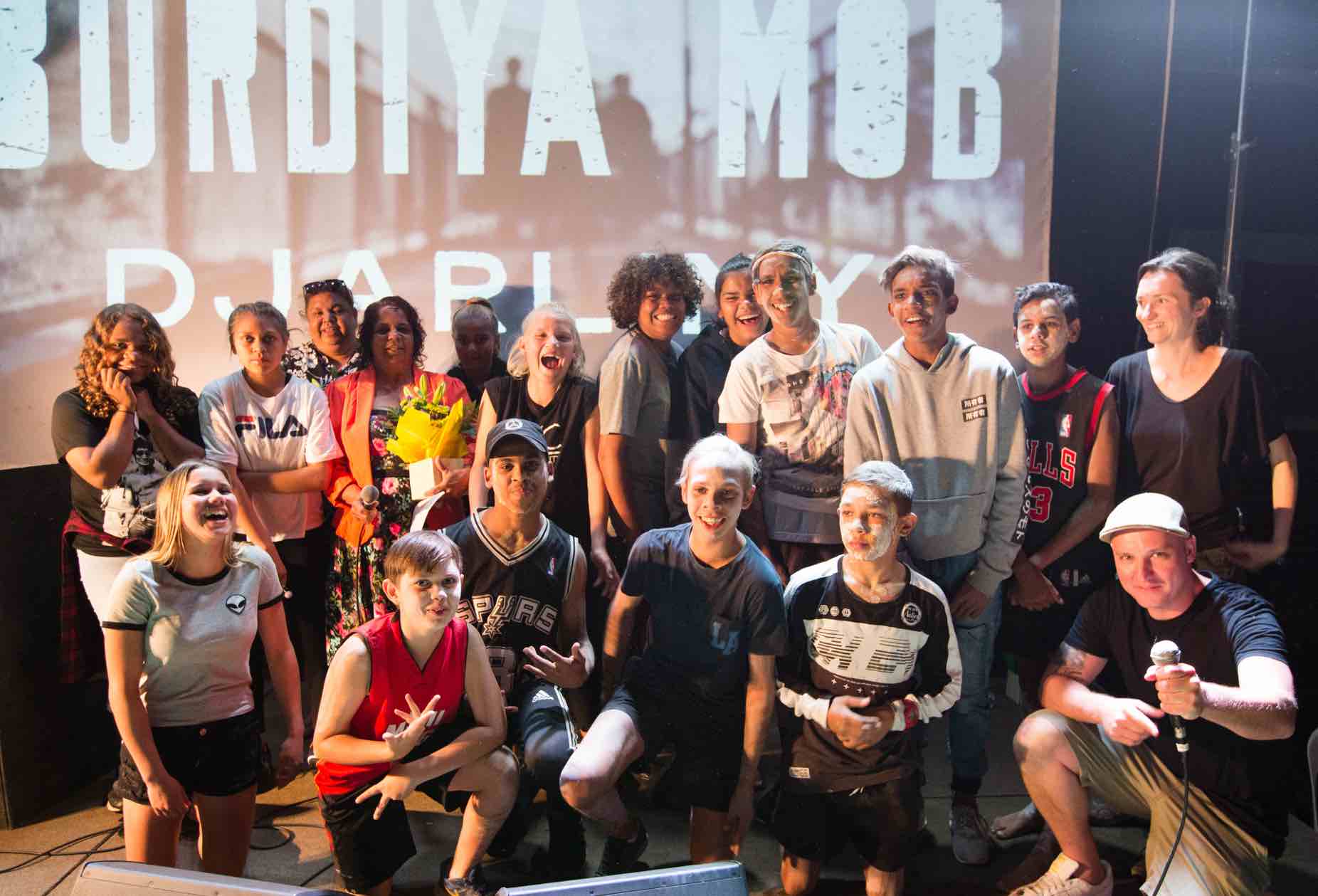 Burdiya Mob has won WAM Song of the Year for schools 15-17 category for their hip hop song about respect. The song is called Djarliny, which means 'listen' in Noongar and is about culture and respecting your elders. 
West Australian Music (WAM) is the peak industry body responsible for supporting, nurturing and growing all forms, genres and levels of original contemporary music in WA.
A group of students from Narrogin Senior High School won WAM's Song of the Year Awards. Their incredible track and music video was produced with the help of professional musicians.
The Noongar hip hop group from the Wheatbelt town of Narrogin also made it into Triple J's Unearthed honour roll. Burdiya Mob's "Djarliny" made Triple J's best new videos in November last year.
Kelly Ugle, who sings on the track, said it has made her feel more connected her roots. "The song's about mainly our culture and all the stuff we've done lately, listening to your elders and respecting people," she said.
Kelly said the experience working with professional musicians has made her want to pursue music as a career, and she is already working on another song about basketball.
More importantly, her grandmother is very proud of her!