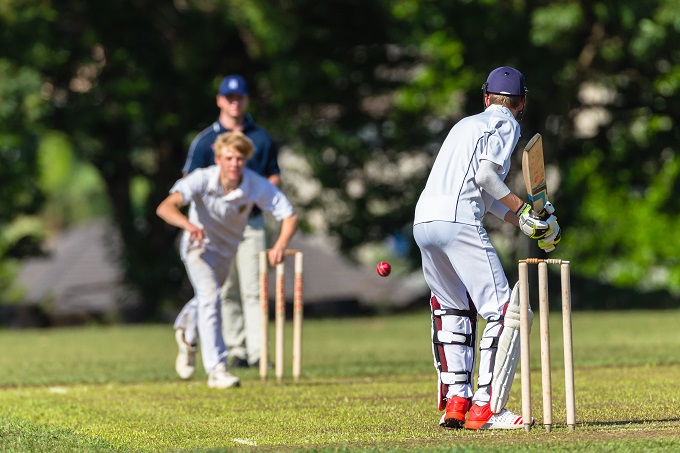 Applications for the StreetSmarts Secondary School T20 Challenge are open via Queensland Cricket and close on March 1, 2019.
QLD's Palaszczuk Government is sponsoring the Secondary School T20 Challenge cricket competition for the first time to support young people on the field and in the car.
Transport and Main Roads Minister Mark Bailey said getting the safe driving message out to teenagers before they get behind the wheel was an important early step in young driver education.
"We're excited to extend our partnership with Queensland Cricket to take our road safety messages to about 1200 high school students participating in the StreetSmarts Secondary School T20 Challenge," Mr Bailey said.
"Young people continue to be one of the most at-risk groups on our roads.
"Forty-seven people aged 16 to 24 died in crashes in 2018. This represents almost one in five people in Queensland's road toll last year.
"Young cricketers can apply their team values to driving – stay calm under pressure, anticipate outcomes and look out for their mates every time they get in a vehicle.
"Cricket is a popular sport among all ages, and I wish all those young Queenslanders playing in the challenge the greatest success."
Mr Bailey said team registrations were free for the first time this year to encourage more students to participate.
Queensland Cricket General Manager of Community Cricket John Stock said more than 100 boys' teams and 60 girls' teams across the state will compete from March to November in the schools T20 challenge.
"Registrations for this year's competition are expected to increase with record numbers likely to play," Mr Stock said.
"We've introduced a new open girls' division, which we hope will encourage more female participation.
"With the Brisbane Heat women's team winning the Women's Big Bash League competition this summer, we hope their amazing efforts inspire more girls to have a go.
"We are excited to have Transport and Main Roads on board with this year's challenge as StreetSmarts has an opportunity to make a real difference to road safety and the lives of all these young players, their families and friends."
StreetSmarts is the Queensland Government's latest real-time driver education program where you can check out tips and tools to help keep your family and friends safe on the road. StreetSmarts messages will be shared with players throughout the competition, culminating in road safety activities at the Conference finals in north and south regional Queensland and the finals series in Brisbane.