News
Administration
Strathfield Girls leader knows what works best
Classroom management is about more than behaviour; rather it extends to students knowing the expectation and learning intention of each lesson.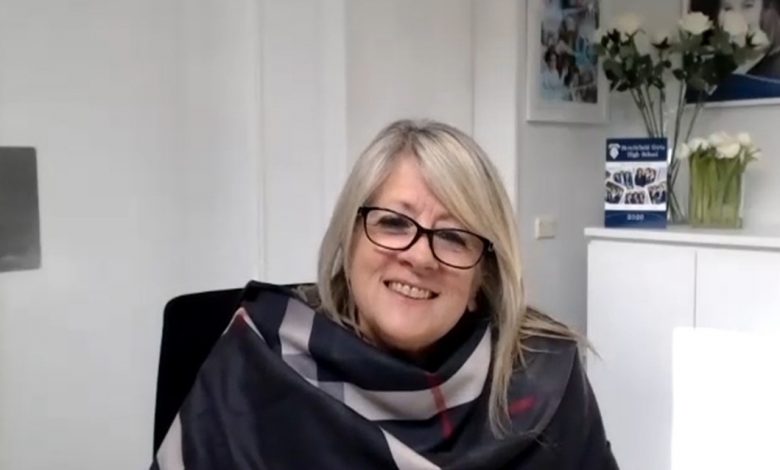 A well-managed classroom is about defining learning intentions, having an established learning context and every student clearly understanding what is going to be achieved during the lesson.
That is the view of Strathfield Girls High School principal Angela Lyris, who spoke to Secretary Mark Scott on the What works best podcast.
Ms Lyris said she also believed positive relationships between students and teachers were incredibly important in classroom management.
"It is my expectation that every teacher is a leader in their classroom and they know every student, they know their strengths, their areas for further development, and they're working together to improve those learning outcomes," Ms Lyris said.
At the start of each year students at Strathfield High School are taken through the school's "commitment to learning" focusing on expectations around behaviour and the consequences if standards of behaviour and engagement in the classroom are not being met.
Student achievement is tracked throughout the year to easily identify students who may need additional support in achieving growth in their learning.
An emphasis on student voice is also a "critical factor" to engagement with students given the opportunity to have a say about their learning in interviews with their principal.
"They're very honest, they tell you exactly what they think and they give you suggestions," Ms Lyris said.
She also spoke about the challenges of classroom management that some beginning teachers can face and how visible leadership can help manage those concerns.
Ms Lyris said she regularly observed lessons and provided her teachers with the supports they needed to be successful in the classroom.
"I think what's really important is that a beginning teacher needs to fully understand the school's discipline policy," she said.
"I think it's essential to have the policy as the backbone of everything that we do because that's the perimeters to have the discussion."
Hear more about Strathfield Girls High School's approach to classroom management and listen to students speak about their success in learning on the What works best podcast

External link

. Resources are available online for teachers to explore the What works best themes in more detail.