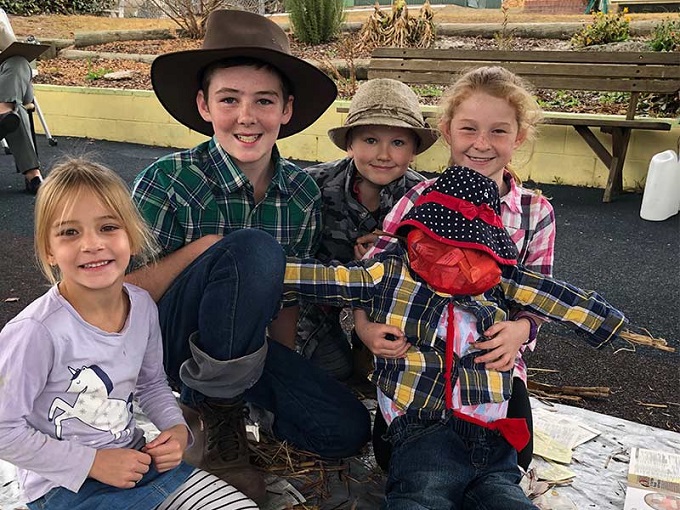 When Bendemeer Public School 'did it for farmers' they did a lot more than just raise money.
Last week the school's 16 students – and the 11 families they are drawn from – joined with the local community to raise donations for Tamworth's 'Doing it for the Farmers' and celebrate rural life.
One of the day's highlights was a question and answer session with students quizzing Country Women's Association members about life on the farm
Principal Krystal Magann said it was an opportunity for students to learn about the challenges their community, about 40 kilometres north of Tamworth, was facing.
"It was really important to talk about how this drought is impacting people, and understand how they got through previous droughts," Mrs Magann said.
Rural life was at the centre of the day of activities, with students building scarecrows and decorating and planting herb pots.
In keeping with the theme of the day, the students and staff raised more than $200 for RuralAid and six bags of grocery items for distribution through 'Doing it for Farmers'.
The school organised for Centacare New England to be part of the day so locals affected by the drought could chat about how they were feeling in a casual informal way.
The farmers' day reinforced the generosity of the students, families and staff of the small school.
This year they had already raised almost $460 for cancer research by hosting a Greatest Shave/Crazy Hair Day.