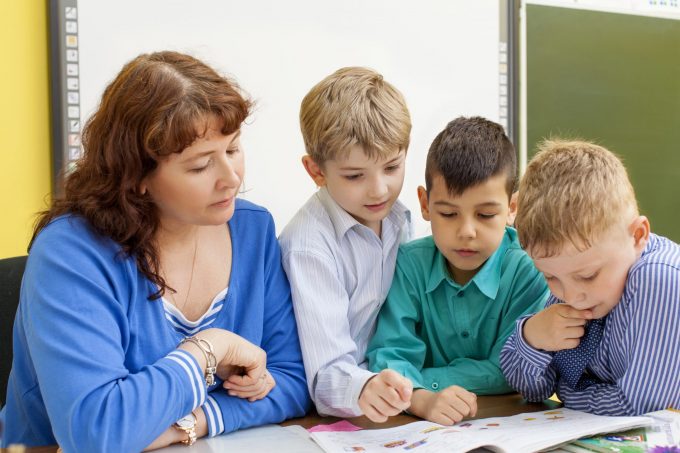 Mums and dads in Queensland who want to do volunteer reading at schools will undergo training and have to register with the state's Ready Reading Program.
Premier Annastacia Palaszczuk has revived the program which has been slammed by the State Opposition as an insult to parents and grandparents who already help in schools.
Opposition education spokesperson Jarrod Bleijie called it a waste of taxpayers' money and a 'slap in the face'.
"I didn't need to go and register, I didn't need to get training on how to read Bob the Builder to my son in primary school," he scoffed.
Premier Annastacia Palaszczuk said it was her government's election commitment to reintroduce the reading program which was scrapped by the LNP Government in 2012.
"This program will see up to 3000 reading volunteers, trained by Volunteering Queensland, go into schools across the state to share the love of reading with students," said Ms Palaszczuk.
"My Government will invest more than $1.5 million over three years to reintroduce this important initiative.
"We'll have Ready Reading trainers embedded across the state, benefiting students from Far North Queensland right down to the Gold Coast."
Ms Palaszczuk said registrations to become a Ready Reading Volunteer would open from 14 May this year.
"We know literacy is a powerful tool which gives children the best start at school, but also builds a solid foundation that shapes every aspect of their lives," she said.
"A key part of my Government's focus is giving students a strong start in their early years and that's one of our key priorities.
"This means we need to look at how we can improve students' wellbeing before they start school – including their physical health and wellbeing, social skills, emotional maturity, language and cognitive experiences, as well as communication and general knowledge."
Education Minister Grace joined the Premier to also promote the Premier's Reading Challenge.
"We want all children around the state to have a strong foundation in literacy and that's what the Premier's Reading Challenge and the Ready Reading Program are all about.
"Last year more than 155,000 young Queenslanders took part in the challenge, reading more than 2.16 million books.
"This included individual readers and participants from 850 schools and 410 early childhood education and care services across the state."
During the Premier's Reading Challenge students aim to read a minimum number of books with no limit on the maximum number. The 2018 Premier's Reading Challenge is supported by QSuper, RACQ, Queensland Ballet, Booktopia and The Courier-Mail.
More information on the 2018 Premier's Reading Challenge is available at www.education.qld.gov.au/schools/readingchallenge/
Registrations to become a Queensland Ready Reading Volunteer will open from 14 May 2018: https://volunteeringqld.org.au/ (external site)