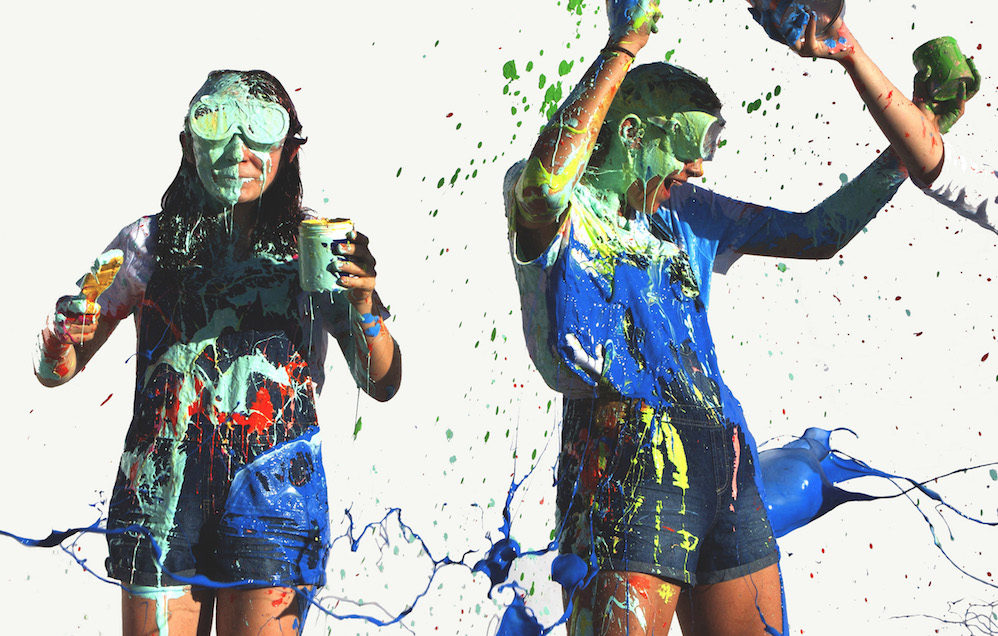 Just 20 years ago sharing pictures meant ordering double prints from a roll of film – a laughably antiquated notion for your average digital native.
But the way images are now exchanged instantly and effortlessly online has led to a huge shift in how we communicate, and it's a change that's left children from disadvantaged backgrounds particularly vulnerable. According to Professor Kathy Mills from Australian Catholic University's (ACU) Learning Sciences Institute Australia (LSIA), these kids need critical literacy skills to help them express their emotions through digital modes and media in order to thrive. Enter the SELFIE Research Project. 
Professor Mills' Strengthening Effective Language of Feelings In Education (SELFIE) Research Project gives primary school students from low socio-economic backgrounds the opportunity to learn how to express their emotions through digital technology. Working closely with teachers, principals, and the not-for-profit media company Big Picture Industries, young project participants are being taught how to professionally produce their own digital images, as well as posters, animations and films. 
"In this day and age, it's really important for children to be able to communicate in the online world, where emotional expression is not about writing with a pen and paper," Professor Mills said.
While it's easy to assume these kids are just playing around taking selfies during class, the project runs much deeper. Professor Mills' aim is to improve long-term academic and social outcomes for these children because often they encounter more threats to their emotional wellbeing. 
"The research shows that middle-class children have a much higher linguistic vocabulary," she said. "It's the kids from low socio-economic and socially disadvantaged backgrounds that actually need a broadened repertoire of vocabulary to discuss their emotions." 
While the kids have fun taking part in SELFIE Research Project activities and relish the chance to work with experts and use professional equipment, Professor Mills and her team ensure everything they do is purposeful and connected to the students' regular school work. 
"What we're teaching them to do with digital imagery, animations, and activities on the iPads relates back to what their teachers are working on with their writing," she said. "It all links to their curriculum. Using different modes and media, it's about these children learning to show their emotions in new ways."
Primary school is tough for any child, not to mention their parents and teachers, but Professor Mills and her team are seeing big results from the project. 
"We know with NAPLAN that kids have to be able to write well. This means creating characters that show emotions," she said. "So, instead of the children just writing 'The boy was sad', we're teaching them to show how the character was sad. They've learnt to write things like he turned away, he slumped forward, or tears began to well up and trickle down his cheeks. We also work a lot on body language and facial expressions in their descriptions and visual work, teaching them how to actually show rather than just tell how a character feels." 
Teachers working with Professor Mills have noticed the project making an impact. "They've told me their students' vocabulary has really improved and they don't have to do as much of the heavy lifting," she said. 
Professor Mills said these children are living in a very different world to the one many of us grew up in. "If you ask the kids in this age group what they want to be, many of them will say something like 'I want to be a YouTuber'". 
And while they may not be old enough for social media profiles, sharing images among their friendship networks, often through iPads, has already begun. 
"In today's society, kids are bombarded with more images than ever before, so they really need those critical literacy skills to be able to discern what's useful and what's appropriate," she said.
Content supplied by Australian Catholic University.