News
Administration
Principals commit to a life of learning
Regional high school leaders awarded prestigious scholarship to Harvard.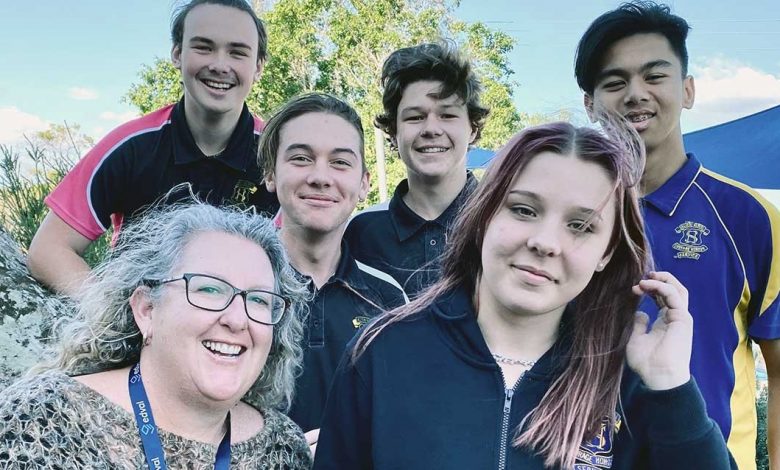 Two NSW principals who epitomise the idea of lifelong learning are among three school leaders in Australia to receive a prestigious scholarship to Harvard.
The Public Education Foundation, Teachers Mutual Bank and the Harvard Club of Australia today announced Kurri Kurri High School principal Tracey Breese and Batemans Bay High School principal Paula Hambly had been awarded 2020 Principals Scholarships.
The scholarships, worth $16,000, allow the recipients to travel to the Harvard Graduate School of Education to undertake a professional education program specifically designed to strengthen the skills of educational leaders.
Ms Breese, who received the Teachers Mutual Bank Principals Scholarship, said she was honoured to be considered for such a wonderful opportunity.
I applied because one of the important things we can do as school leaders is to continue to be learning ourselves. To be the lead learner in a school you have to be leading by learning yourself.
It is the second scholarship Ms Breese has received this year after successfully applying to take part in the Harvard Graduate School of Education Leadership for School Excellence program at Sydney University in January.
Ms Breese said her success in translating the strategies she had learned into her school environment inspired her decision to apply for the latest opportunity.
"Both of these programs will hone my capacity as a school leader to lead others and … to help forge the next generation of leaders," she said.
Like Ms Breese, Paula Hambly, Public Education Foundation Principals Scholarship recipient, loves to learn.
"I really love learning … I look to continually improve myself so when I have high expectations of my team and students they can see I have high expectations of myself," she said.
Ms Hambly, whose school community has already this year experienced catastrophic bushfires and the pandemic, said news of her scholarship win would be a morale booster for the community.
"You cannot understand how excited I was to receive it after the year we've had," she said.
Having been principal at Batemans Bay High for just 12 months, Ms Hambly said with 195 leaders from across the world attending the Harvard program it was a fantastic opportunity to network, make connections and learn from other school leaders.
NSW Department of Education Secretary Mark Scott said it was wonderful to see two outstanding NSW public school principals from regional NSW recognised by the prestigious awards.
"Being a school leader is a challenging, testing and demanding role in the best of times, but in 2020 our principals have rallied behind their communities in bushfire, floods and a pandemic. In such difficult times it is important to highlight our focus on innovation and the delivery of quality education continues regardless of where our students live," Mr Scott said
"My congratulations to Tracey Breese and Paula Hambly. This award not only recognises what they have already achieved, but opens the door for them to build on, and share more widely, their leadership insights."
The third scholarship, provided by the Harvard Club of Australia, was awarded to Queensland principal Michael Hornby.
David Hetherington, Executive Director of the Public Education Foundation, said the recipients were exceptional leaders who not only supported and inspired students and staff in their schools, but championed educational excellence in the broader community.
"They demonstrate a strong capacity for leadership into the future," Mr Hetherington said.
The scholarships have been delayed to July 2021 due to the pandemic.