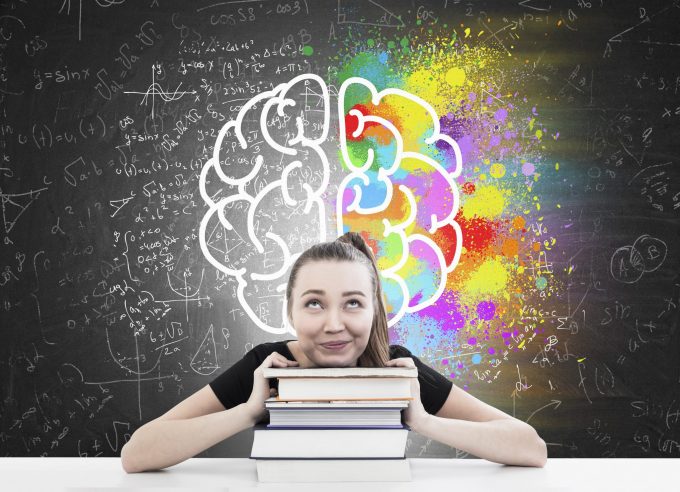 The Conversation
John Munro  Professor, Faculty of Education and Arts, Australian Catholic University
Recently, some have suggested critical thinking and problem-solving skills should be measured by NAPLAN, in line with other international tests.
The ability to solve problems, generate creative outcomes and to analyse and evaluate are seen as key capabilities for living in the 21st century. Both national and state curricula and employment bodies argue these need to be taught. If they have a place in contemporary education, it makes sense their gradual acquisition and use by students be monitored and assessed as they progress through school.
But can and should they be assessed in a NAPLAN-type context? A number of issues to do with how problem-solving, creative and critical thinking skills are learned bear on any analysis of their assessment.
These are complex capacities
In the case of creative thinking, researchers distinguish between creative potential and the actual production of creative outcomes. This distinction applies as well to problem solving and critical thinking.
To generate the outcomes in each case, you need the potential to think creatively. It's the potential that can be assessed in the school context. The potential is displayed either in the skills that are likely to lead to the outcome (such as the ability to think inferentially or divergently) or in the quality of the response to a provided task or scenario.
Research on complex problem solving shows you can assess its components. Similarly, a range of tasks has been used to assess creative potential, including the Torrance Test. These assess and analyse components such as fluency, divergent thinking and originality. As well, there are many tests of critical thinking. You can assess your critical thinking skill online.
The Learning Continuum of Critical and Creative Thinking in the Australian Curriculum specifies the types of thinking students will typically achieve at foundation (the first year of school), year two, four, six, eight and ten. Tasks can be used to monitor this gradual acquisition.
We have a history
Assessing problem-solving, creative and critical thinking skills is not new in Australian schools. NAPLAN tasks have always assessed these skills. The more difficult tasks of NAPLAN reading ask students to evaluate and analyse texts they read, to infer and to think divergently, to synthesise and to compare.
NAPLAN numeracy requires students to apply these to quantitative and numerical contexts. Several assessment tools developed by Australian Council for Educational Research (ACER) since the 1980s have assessed a range of thinking and problem solving skills. One example is the Jenkins Non-Verbal Reasoning Test.
Teachers and schools in Victoria are currently required to report student progress against the critical and creative thinking capabilities. The Victorian Curriculum and Assessment Authority (VCAA) is researching contemporary assessment procedures and has developed an online assessment tool to assist schools to implement the critical and creative thinking capabilities.
This move is in line with international trends. Creative thinking, for example, will be included as a test domain in PISA 2021.
Should thinking skills be assessed nationally in NAPLAN?
A number of questions are relevant.
What specifically will be assessed? One decision that needs to be made is whether to measure the outcomes or the thinking skills that can potentially contribute to the outcomes.
What assessment tools might be used? If we assume the assessment might examine students' use of thinking skills, then it would be possible to draw on the current work being done internationally. For example, the work of assessment authorities and the various international projects examining the assessment of 21st century skills.
Multiple choice formats have been used for decades to assess the application of thinking skills. In a contemporary online context, these formats could be combined with the use of branched testing to offer students the opportunity to display more complex and demanding thinking skills. This format is essentially similar to the adaptive procedure in On Demand Testing in Victoria. The multiple choice format obviously comes with the assumption the assessment of separate skills is valid for the intended purpose.
The written response format currently being trialled by the Victorian Curriculum and Assessment Authority to assess critical and creative thinking exemplifies a second type of task format. These tasks attempt to take account of the influence of the domain of knowledge about which the student is thinking.
How will the data be interpreted and used? This is a current criticism of NAPLAN. Every item on NAPLAN Reading assesses a student's ability to use independently specific skills that contribute to efficient reading comprehension. This has not been sufficient to stem the current criticisms made of it. The assessment authorities would need to clarify explicitly the intended purposes and to align these with the protocols used.
Dialogue about the assessment of these skills has recommended a shift from the assessment of students focused on the outcome of a program to assessing students development at a particular time through regular assessment during learning. Contemporary online assessments could support this. It could be possible for data appropriate for both purposes could be collected.
Why and by whom will the data that is collected be seen as useful? You will have your perspective on possible benefits in assessing skills in this area. These are the skills that determine the quality of knowledge that students construct and their capacity to comprehend, to make decisions and to innovate. Some educators see its relevance to planning students' future educational experiences. Education policy makers are interested in the capacity of students to think independently and autonomously in the ways that are assessed.
Is testing creativity critical?
The Victorian government has adopted the Education State goal that by 2025 25% more year ten students will reach the highest levels of achievement in critical and creative thinking skills. Links with the future development of the Australian culture have been made.
Trends in education suggest an increased focus on the assessment and teaching of thinking skills in the future. One possible direction is a dual assessment approach that includes both school and state or national tiers.
Schools would monitor and assess the knowledge, thinking and emotional engagement displayed by individual students in their pursuit of subject specific outcomes. This can be through a range of avenues such as problem solution, projects, productions and portfolios.
State or national educational authorities could monitor the gradual acquisition of broad-based thinking skills; the potential to think creatively and critically and to problem solve.