News
New gov push to encourage young women and girls into trades careers
SALT will hold nine workshops for Queensland schools this month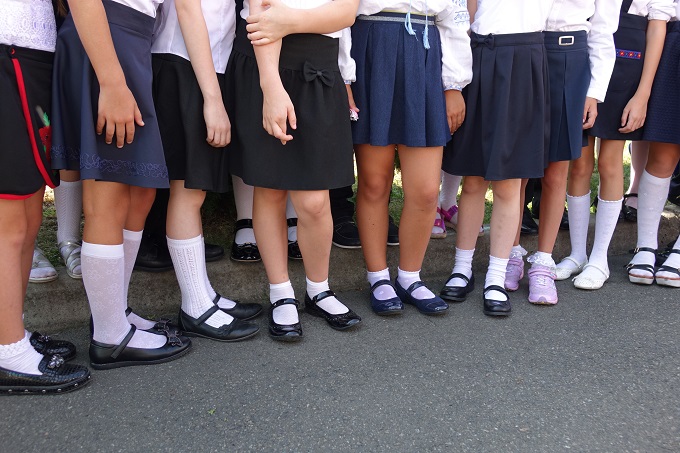 In light of International Women's Day this week, the National Careers Institute announced it has partnered with not-for-profit organisation Supporting and Linking Tradeswomen (SALT) to deliver hands-on workshops to highlight career pathways in the construction industry to women.
Qualified tradespeople will guide students through making a trades project, teaching the safe use of tools for measuring, cutting and assembling.
Minister for Employment, Workforce, Skills, Small and Family Business, Stuart Robert, said SALT's work to boost the profile of vocational education and training was vital to skilling up the next generation of Australians.
"These workshops are supporting more women to train and work in the trades, which will be incredibly important for our skills-led economic recovery," Minister Robert said.
They also underline the role the vocational education and training sector plays in equipping young people with job-ready skills.
Minister for Women's Economic Security, Jane Hume said increasing women's workforce participation is one of the Morrison Government's key priorities and getting more women in trades was an important part of that effort.
"Seeing more women 'on the tools' is terrific. They're hugely in demand skills that will set them up for a lifetime of success. Breaking down barriers to female participation in VET, we are helping to deliver the highly-skilled workforce our nation needs for the future. It's good for women, good for families, and good for Australia," Minister Hume said.
Assistant Minister to the Attorney-General, Assistant Minister for Industrial Relations and Assistant Minister for Women, Queensland Senator Amanda Stoker welcomed the trade roadshow and encouraged Queensland women to consider taking up a trade.
"Trades open doors to high-paying careers with diverse prospects, particularly in Queensland, so I'd love to see more local women getting involved," Assistant Minister Stoker said.
Technicians and trade workers are the second most in-demand occupational group in our state today, seeing more than 7,600 job ads in January.
In Queensland, 28 per cent of apprentices and trainees are women, with nearly 21,000 women currently in training. This is an increase of 51 per cent since 2020 and is still on the rise, as the Government invests a record $7.8 billion in skills this financial year.
Under the $2 billion JobTrainer Fund, more than 35,245 Queensland women have enrolled in free or low-fee training, a number that is expected to grow. Nationally, the proportion of female apprentices and trainees in training is now at 28 per cent, with 102,000 female apprentices and trainees in training – the highest number since 2014.
SALT will be holding nine workshops for Queensland schools this March. The Australian Government's National Careers Institute has funded SALT to deliver workshops across the country. 
The National Careers Institute was established to ensure people have access to authoritative and accurate careers information and support irrespective of their age or career stage.
Visit the NCI's Your Career website to be connected to further education, training or work options to support your career goals.
SALT Workshops
Date

Region

Workshop Location

7 March

Manly QLD

Wynnum State High School

25 Peel St, Manly QLD 4179

9 March

Rockhampton QLD

Rockhampton Girls Grammar School

Cnr Denham and Agnes Street, Rockhampton, QLD 4700

11 March

Mackay QLD

Mackay Northern Beaches State High School

30 Rosewood Drive, Rural View, QLD 4740

15 March

Townsville

North Beaches Community Centre

Iris Lane (off Erskine Place), Burdell (Townsville) QLD 4818

17 March

Cairns QLD

St Monica's College

177 Abbott Street, Cairns City, QLD 4870

18 March

Mareeba QLD

Mareeba State High School

Jasper St, Mareeba, QLD 4880

24 March

Gladstone

Toolooa State High School

2 Philip St, Gladstone QLD 4680

26 March

Pomona

Pomona Community House & Coolum Women's Shed

Noosa State High Pomona Campus

120 Summit Rd, Pomona, QLD 4568

28 March

Alexandra Hills QLD

Alexandra Hills State High School

3-27 Windemere Road, Alexandra Hills, QLD 4161