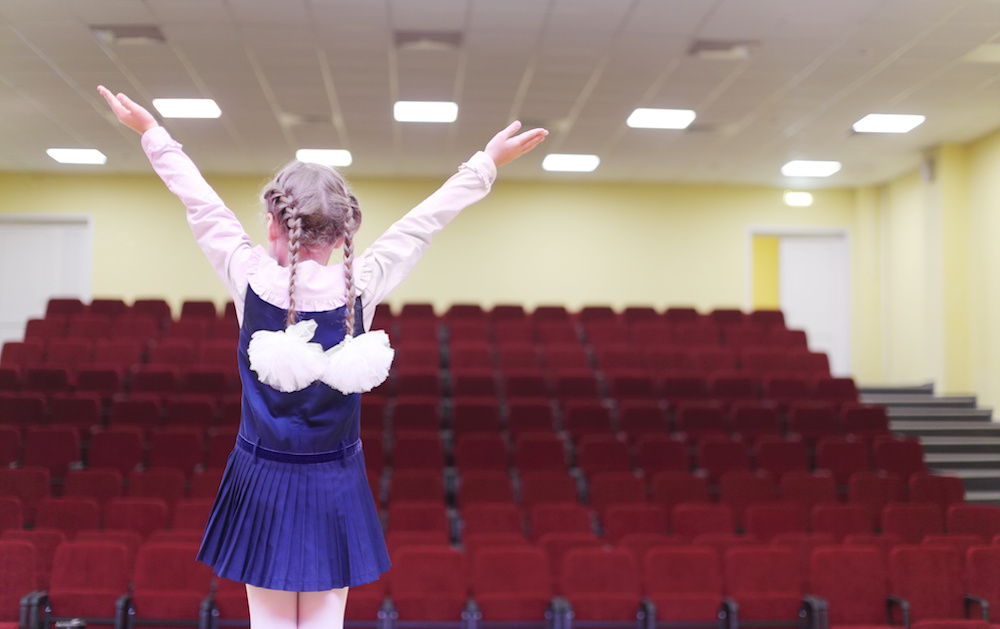 In past issues, we have explored the ideal lighting environment to optimise student learning. Assessing the quality of your school lighting involves asking questions like 'can they see the board well enough?' or 'is it too bright?' or 'is there glare that strains the eyes?'.
This issue, we discuss how to illuminate larger multi-purpose areas around the school grounds without breaking the bank. For an industry perspective, we called on Mahmoud Kebbi of Legrand, Australia.
Industry view
Is LED the best choice?
"Generally, any new school or refurbishment in an existing school will favour LED technology due to the impressive energy savings and maintenance cost reductions it provides.  The only time I have seen fluorescent lighting in a school is due to legacy installations or if a luminaire needs to be replaced and no budget is available to replace all luminaires in that particular area," he said.
The market has spoken: "It is interesting to note that I have not seen any major developments in fluorescent technology from any of the major manufacturers of light sources.  They are all focusing on LED technology."
For the multipurpose hall?
Many schools rent out their facilities for after-hours activities such as sport, martial arts, dance and circus skills and Mr Kebbi says lighting must be fit-for-purpose. 
If a school's gymnasium is used for professional sports, Mr Kebbi says "it will need to be designed in such a way to ensure comfort for not only spectators but also for players to clearly see the ball, for example". 
"Placement of luminaires is also crucial, especially if players need to look up when playing in sports such as volley ball or badminton."
The Australian / New Zealand standard 1680.2.3 'Standards for interior and workplace lighting – educational and training facilities' (section 10.15) recommends that multi-use areas be "carefully planned to suit each of the diverse applications". The document also suggests that specific stage lighting requires a lighting engineer, and is outside the scope of the governing guidelines.
"Generally, in a multi-purpose hall, I see dedicated lighting for general illumination plus sports lighting, and completely separate lighting installed for stage lighting," said Mr Kebbi.
He also noted that the systems must be designed to work together; when the stage lighting is in use, the main lighting will need to be dimmed or switched off (depending on the mood of the performance).
"One must understand the application and activities being performed in the area and consult a lighting engineer to ensure a satisfactory outcome that will not disappoint," he said.
For outdoor sports
According to Tennis Australia, outdoor court lighting must "control the brightness of the ball, and the background against which it is viewed, so that the ball is visible, regardless of its location and speed, while simultaneously minimising any potential adverse effects of obtrusive and spill lighting". Similar requirements will apply to basketball, and for social or amateur level play, the Tennis Australia recommendation of '250 Lux for social tennis' seems appropriate.             
Mr Kebbi says regulations regarding control of obtrusive effects of outdoor lighting (AS/NZ 4282) must also be noted: "We don't want light to spill into neighbouring areas, or in the case of boarding schools into the bedroom windows of younger students."
Effective outdoor lighting provides adequate backlighting for the social tennis fundraiser, but also ensures the safety of bleary-eyed teachers heading to their cars after a night of collaborative marking. How well-lit are your outdoor areas, such as stair wells, carparks, rubbish disposal areas, or externally located storage sheds? How safe do your staff feel?
Academic journal, Urban Studies published research in 2015 indicating that lighting "normalised a site by deterring potential wrongdoers". The report, titled 'Fear of crime and affective ambiguities in the night-time economy', argued that a person's ability to decipher the appearance of "moving bodies" in their proximity created a greater sense of safety. Adequate lighting can also improve security and reduce vandalism.
Carpark access
Mr Kebbi said, "the Australian/New Zealand standard (AS/NZS1158), which regulates lighting for roads and public spaces, provides recommendations for the lighting levels for carparks and pathways".  He explained that lighting should "provide enough light to guide late night staff, (such as cleaners, or teachers working late) to their vehicles, but also enough illumination to perform basic tasks, such as locating keys and unlocking cars".
In the Urban Studies article mentioned previously, researchers made a case for continuous light distribution: "A person who moves from the dark into a circle of light created by a lamp-post experiences anxiety, as what happens beyond that circle is rendered extra dark and invisible."
"Trees can also cast shadows on the path, which may result in a discomfiting effect for someone walking alone to the carpark at night," Mr Kebbi added.  
Lighting large areas, cheaply
How much outdoor lighting you require will depend on what your school community gets up to after dark, but safety for night cleaners and teachers working late should be a minimum consideration.
Mr Kebbi says LED developments have delivered considerable savings. "Traditionally high wattage metal halide products were used with wattages up to 400 Watts; LEDs now provide the same level of light output with around half the power."
"For exterior security lighting, there are now LED luminaires that have integrated sensors so that the lighting is dimmed down to a certain level, and instantly increases to 100 percent when presence is detected." Mr Kebbi explained, adding that installation is simple with savings "that far outweigh the cost of the sensor".
Mr Kebbi says complete lighting control solutions that measure energy consumption of all luminaires connected are available: "They allow for real-time, web-based and offline reporting.  All this data can be used as an input to a school's energy management plan to assist in identifying opportunities where energy reduction may be required resulting in energy cost savings."
LED lighting for cost-effective school lighting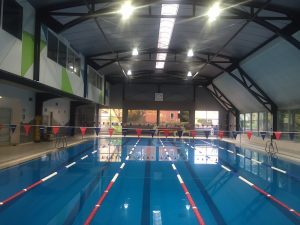 Schools can be plagued by lighting issues that undermine the learning outcomes of dedicated educators in a wide range of spaces. Stuart Templeman of Shine On Lighting says issues can range from low light levels, caused by internal wall configuration or lack of proper planning and installation, to difficulties accessing fixtures to change bulbs, and flickering tubes or globes.
"New globes covered by our warranty means no replacement costs for five years, and, for those flickering globes, we use flicker-free drivers in our products and rewire ballasts out when changing tubes so this issue will cease."
School budgets have to stretch to lighting multiple spaces, and tight funding means options such as school-friendly leasing arrangements are welcomed by thrifty schools.
Unnecessary light usage requires management and Ms Johnson said, "installing modern ultrasonic motion detectors will result in lights being on when occupied and off when not: increasing savings and extending product life."
He says it's understandable that school leaders can't be masters of everything: "enagining a lighting expert ensures schools get the right light for their space."
Mr Templeman says schools generally opt for tubes due to cost considerations: "In NSW for example, you won't get the Energy Savings Scheme subsidy unless you upgrade tubes to panels. Panels are more expensive, but are a better-quality uniform light." 
"We have upgraded over 90 schools to LED, saving a total of $16 million over 10 years and over 100,000 tonnes of carbon in the same period," he said.
He says the very low-cost options are a false economy, costing more in the long run and for education, it's crucial to make sure the lux levels are conducive to learning.  "They give off a lower quality (CRI) light which results in more eye strain and you can only get the subsidy once, so make sure you get the right light first time."