News
Administration
Teacher's Desk
EXCLUSIVE: Teachers battle toxic culture, bullied in team meetings
Students of at least two Melbourne schools have missed out on lessons over the past two years as teachers have taken sudden leave after being bullied by the school management, School News has learned.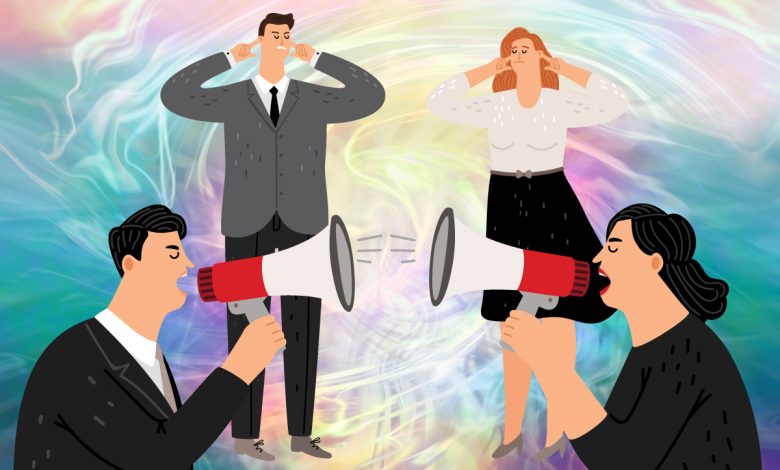 Teaching is a demanding profession. Rebellious teenagers, blaming parents, and skyrocketing workloads makes it even more challenging.
But in our latest print issue we heard from teachers who feel the profession has become unbearable due to name-calling, bullying, emotional distress and harassment at the hands of school leadership and management.
Lack of support from school management and ignorance towards raised concerns have forced these teachers to move away from the profession by taking sick leave for months and even leaving their school altogether.
Benny, a secondary college teacher and Bianca, a Victorian primary school teacher, recounted the toxic culture they have faced in their schools by the leadership team. That leadership team includes principals, assistant principals, and older staff members.
Describing the school environment, Bianca said: "It is a very dog-eat-dog environment, especially between the leadership team and teachers."
Benny alleged that his principal was mentally abusive while he was battling depression and overcoming a child's loss. He said:
At least three teachers in my school were bullied apart from me. One took unpaid leave for three months, and others left the job itself.
However, teachers are not the only ones suffering. Students face teacherless classes and even teachers during class.
As several teachers used sick leave to battle their mental health issues, they found schools failing to provide students with a substitute teacher. School News was told it is almost impossible for schools to recruit teachers in the middle of the school term to replace high numbers of teachers going on sick leave. This may post significant disruption to students.
"I just got tired of being treated like crap," one teacher surmised.
Feeling bullied in team meetings
When Bianca joined her primary school as a teacher, she had an excellent start – at least for the first seven weeks.
She joined the school around three years ago as a substitute teacher. Having a picture-perfect start, she wondered why the old teacher had left in the middle of the school term.
In less than two months, she was overworked, embarrassed in meetings, and looked down upon by her team leader.
Bianca said that because it was a big school, a group of teachers functioned under a team leader. The leader would hold meetings to prepare for classes and allocate subjects to the teachers.
"So the team leader would pass on information to all the teachers but wouldn't tell me, and I would look like an idiot," she said.
"And then there were weeks when she and I were supposed to teach together, but she would decide to go work with another teacher, and I would be then in charge of preparing two subjects.
"I was overworking because I was so scared that she will just get up and leave the class with her group, and students will not learn anything."
Bianca said that her team leader followed whatever another teacher told her. This teacher was a little older than Bianca, and she calls them a '100 percent bully'.
As a relatively new teacher, and with nowhere to go, Bianca approached the leadership team with her concerns, but their lack of support frustrated her. "Their solution was very temporary. The management didn't retrain anybody or talk to anybody; they just moved me to a different year level," she said.
However, after she had reported the bully, their attitude towards her got worse. To add to her misery, the school promoted the bully to a leadership position.
"Things got so [much] worse that I had a major meltdown and was pulled into the principal's office for a chat," she said.
"They were 'apparently' concerned for my mental health."
She told the principal that the bully's promotion was hard because her job depended on them now.
"Management team told me that I need to give them a chance and ignore everything and to have a clean slate," she said. "And this was after eight people had a mental breakdown hearing about the promotion."
Her ex-team leader and the bully started talking behind her back with other teachers. She felt isolated.
"My new team was great, but the environment in the staff room was getting more toxic now," she said, explaining that the school's toxic environment reminded her of high school where the students had categories. There was a 'cool kids' table and 'the rest of the students' table in the staff room.
"You weren't allowed to sit on the 'cool table'. If you sat there, you were ignored or treated like crap," Bianca said. "It came to the point where I stopped going to the staff room altogether and kept to my classroom."
Bianca said she is not a closed person, and she talks to everyone. Her friendly personality allowed her to learn that there was a lot of bullying going around.
"The recruits were recent grads at that time, and this competitive bullying was the first school environment that they were exposed to. When they went to the leadership team to report the harassment, the school would transfer them to a different year level.
"That was their solution. Simple and temporary."