News
Educator job satisfaction drops nearly 30%
The Spotlight report highlights a 2021 survey undertaken by 571 educators across Australia where 80% felt their work-life-balance was either 'less or non-existent' and job satisfaction had dropped from 91% in 2017, to 63% in 2021.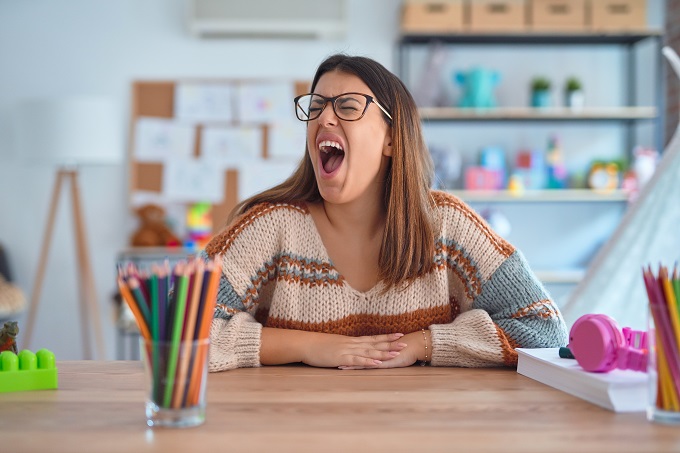 The Australian Institute for Teaching and School Leadership (AITSL) released its Spotlight, Wellbeing in Australian Schools, detailing the importance of wellbeing for school leaders, teachers and students, and the critical role educators and school communities play when it comes to supporting a learner's wellbeing.

The continuing pandemic of recent years as well as various natural disasters have honed the focus on resources and programs addressing the wellbeing of learners, educators and leaders, acknowledging that various initiatives and programs already exist that aim to understand and strengthen their wellbeing.

AITSL CEO Mark Grant states, "We've had two years of dealing with the challenges presented by fires, floods, and COVID-19 – where many schools and their staff have experienced severe disruption, and been in and out of extended periods of lockdown and online learning. This has impacted the wellbeing of not just the 4 million school students across Australia, but our nearly half a million educators and leaders."

"This data shows that the wellbeing of our educators and leaders is just as important as it is for children and young people, and is vital to a well-functioning education system, especially so in a period of workforce pressures," Mr Grant said.

The research also highlights the wellbeing of those just starting in their education career and the value of good quality induction and ongoing support programs for graduate educators and those moving to new positions.

"Building and fostering strong and trusting relationships with colleagues is key, and can contribute positively to a person's wellbeing.

"If educators are satisfied and feel supported and positive about their work, they are more likely to engage in continuous professional development and remain in the profession for longer."

Wellbeing programs for educators are being rolled out across Australia and there are other tools and resources available to help teachers, leaders and communities work together to support the learner's wellbeing.

"This Spotlight showcases many different wellbeing resources that our educators and leaders can access. Some of the programs available provide professional learning, and I encourage all educators to consider those," said Mr Grant.