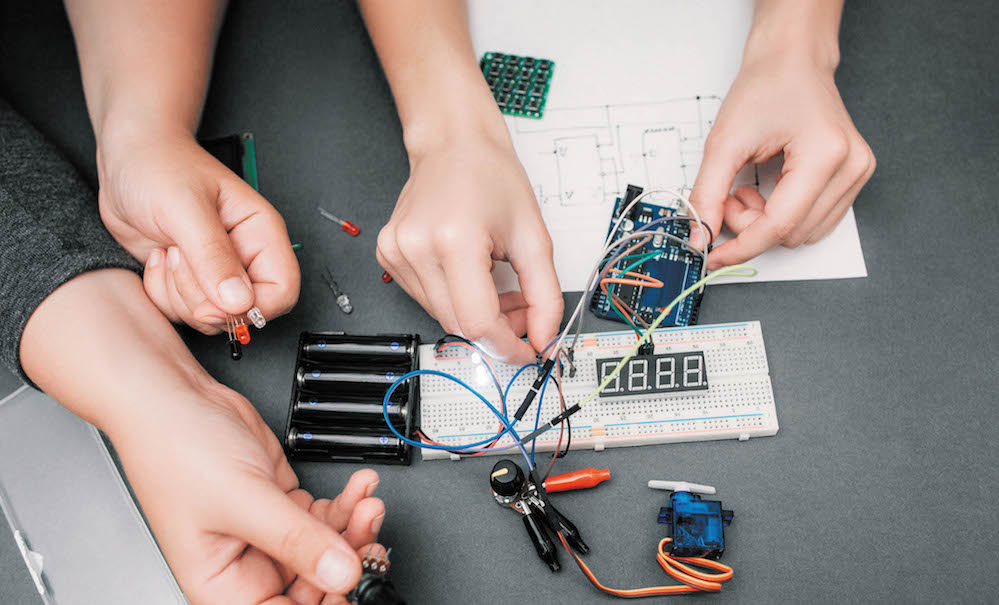 Teachers, students and parents have had it drummed into them in the past five years: the students of today will be navigating an employment landscape dominated by software and hardware development.
Technology has infiltrated parts of our lives that we never thought possible. We live in a digital world where computer programs underpin fields such as logistics, science, entertainment, medicine, just to name a few!  Delivering advanced services in digital technology will secure Australia's future prosperity as we move beyond commodities.
Already coding has become an essential part of the curriculum for many schools and has managed to spread beyond the computer lab into areas of science, maths and yes, even the humanities. Students are surrounded by devices controlled by software every day – any teacher who's tried to stop them using their phones during class can attest to that! Coding not only represents a new skill for students, but an appreciation for what can be built using it.
The device that changed everything for the Internet-Of-Things was the Raspberry Pi. Dubbed the "$35 computer" when launched, it has taken the world by storm selling over 10 million units in three years. The Pi is a small, powerful computer not much bigger than a credit card, which can be interfaced with hardware for automation and robotics. The biggest asset of the Raspberry Pi is not the board itself, but its huge community including thousands of teachers and students from around the world contributing to projects and resources that can be implemented at a classroom level.
Community is also what drives its less powerful brother, the Arduino. Started in 2003, Arduino is a small, powerful, and importantly, cheap platform for developing robots, logging data from sensors, driving motors and other hardware. Since its launch, the Arduino has become synonymous with student robotics designs, with hundreds of easy 'drag and drop' programming tools now available for the platform. With its low price point and prolific community, the Arduino has been the starting point for many schools implementing a coding curriculum.
With the right tools, coding can show students the inner workings of the hardware and software they use every day. In a world filled with instant one touch apps, it's important that kids learn how computers really tick. The Raspberry Pi and Arduino platforms not only teach software and hardware development, but encourage students to think outside the box, tinker and explore new ideas.  Who knows, they might just find a way to save your school time!