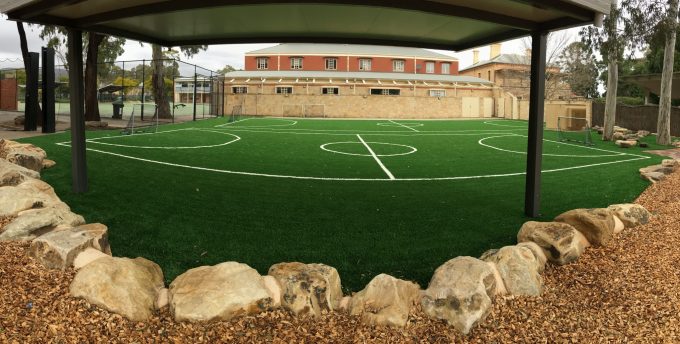 The majority of schools across Australia would have some form of play or sports surface, whether it is synthetic or organic.
No matter the surface or its desired use, there are certain considerations from a maintenance or purchasing position.
Play Surfaces tend to be either sand, bark, rubber or synthetic grass. Both new and existing surfaces are required to comply to the playground surfacing standard AS4422 and may be influenced by the playground standard AS4685.2014.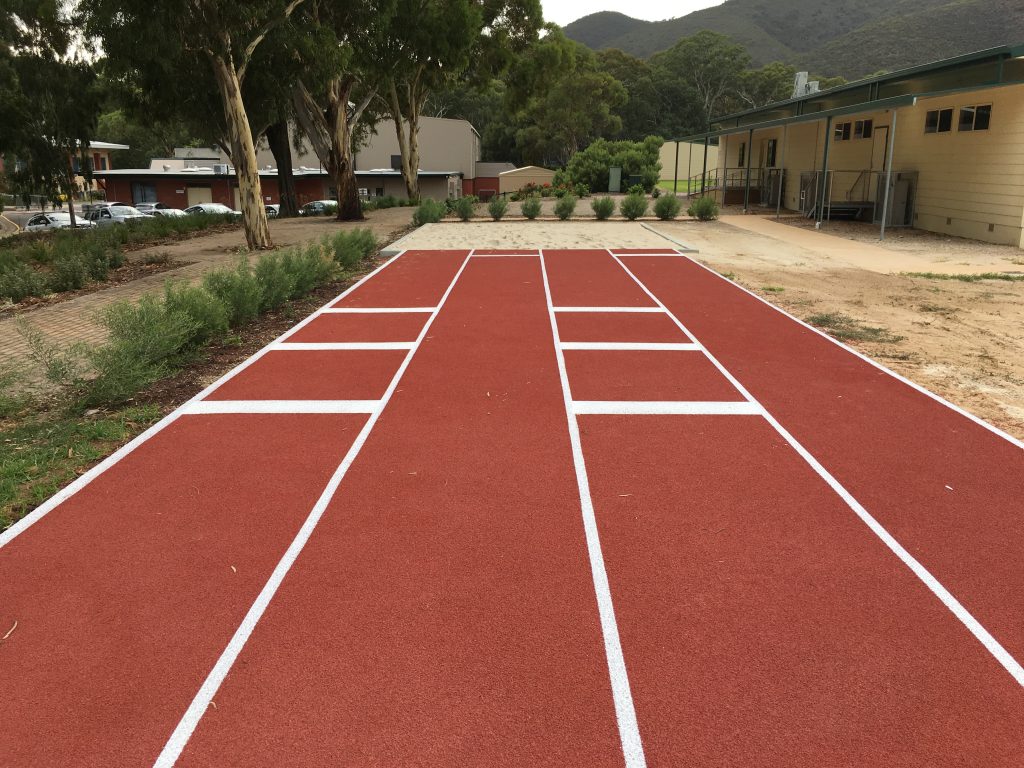 In order to ensure your surface – irrespective of whether it is organic or synthetic – performs as it was intended you may need to carry out ongoing maintenance as dictated by your suppliers' guidelines.
There are pros and cons associated with all forms of play surfaces, some of the things to consider may be:
Your surface no matter its age will need to be compliant to AS4422. Current obligations under this standard are that your surface be dropped tested every 3 years.
Your synthetic surface should be or have been installed over a suitable substrate. This substrate should be concrete, possibly bitumen or a suitable quarry material layer approximately 100mm in compacted depth.
A rubber surface may become firmer over time, this is normally due to the surface not being cleaned and the accumulated debris filling the voids in the top layer. Sand from sand pits is a particular problem as its abrasive properties will shorted the surfaces life.
Synthetic surfaces cost more to install initially but the cost of ownership is lower and will in all likelihood provide a compliant surface for 5-7 years
Organic surfaces will need to be cleaned and turned over regularly to ensure they are clear of potential contaminates and to introduce air into the organic matter to keep it open and able to do its job.
Organic surfaces are your cost-effective solution at point of purchase but will cost more to maintain properly over the life of the play area.
Synthetic grass is usually sand filled and will need to be groomed to remove debris from the pile and to keep it looking as it was when installed.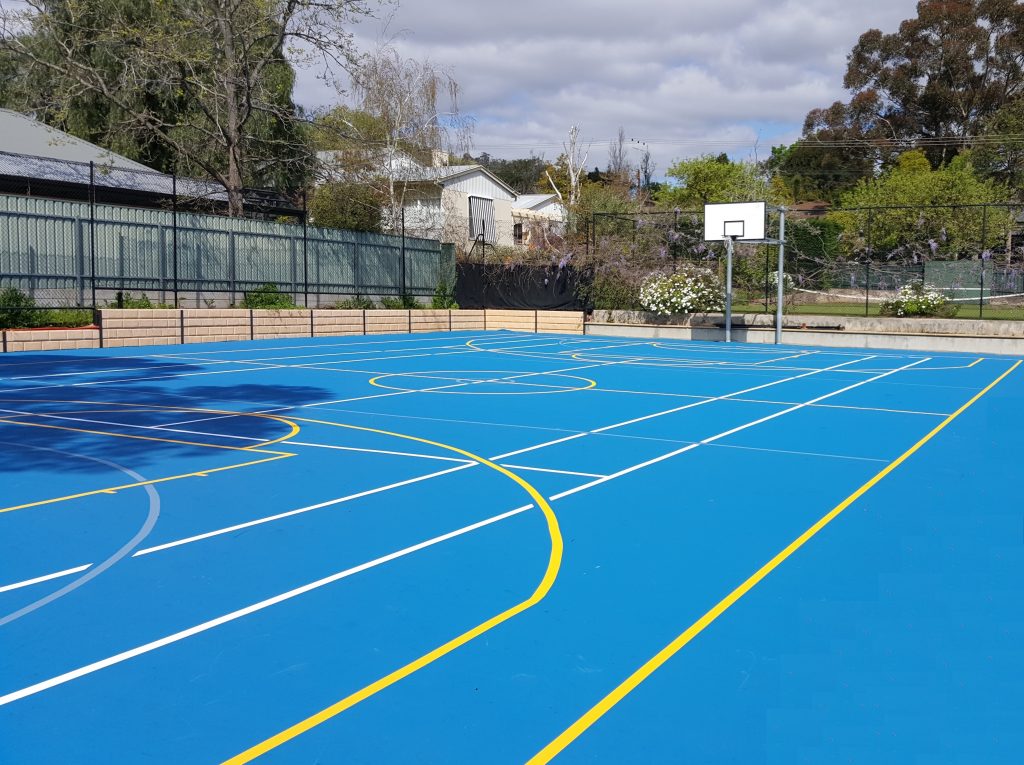 Sports surfaces again will likely be synthetic grass, rubber, polyurethane or acrylic based depending upon sport and whether they are indoor or external. There pros and cons are similar to the play surfaces. The exceptions will likely be PU or acrylic.
During the stimulus package implemented several years ago a great deal of schools had multipurpose halls constructed. Most had a PU multi-layered sports surface installed, probably blue in colour. A common complaint is that the surface is slippery and hard to use. This lack of traction is due to dirt, sweat and dust forming a polished layer on the surface. This can be rectified in many cases through a professional clean using the right equipment and chemicals. Many schools were never provided the manufacturer's guidelines in regard to correct care and usage, so despite regular cleaning being carried out it is ineffective in maintaining the surfaces desired traction. Where your surface is beyond this it can be resurfaced cost effectively.
Acrylic surfaces for outdoor courts, are found in a multitude of colours. The comment we hear most is that our court is black. In most cases this is due to the court being in the shade and damp and is probably mould. This can easily be fixed by pressure washing the surface. A simple pressure wash every now and again will keep your court looking and performing as it should. As courts age you may find your concrete or bitumen slab will crack, again this can be repaired, however your cracks may reappear over time.