Health & Safety
Purifying air for learning spaces
Too many Australian children are studying in classrooms with poor air quality.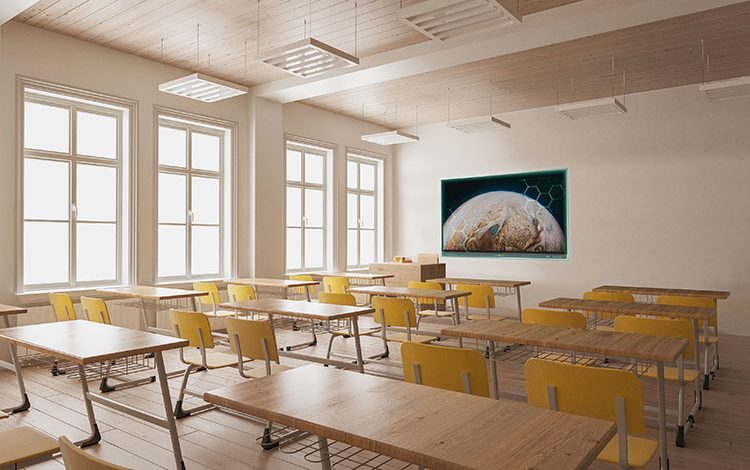 Recent studies in both Victoria and NSW, conducted by RMIT and UNSW respectively, have shown that air quality in primary and secondary school classrooms is poor, with the amount of CO2 often far exceeding the maximum acceptable standard.  
Worrying levels indicate very poor ventilation and slow air exchange between indoor and outdoor air in many school environments across both the states.
Further, there is plenty of global evidence showing these elevated CO2 concentrations in the classroom can negatively impact students' health and learning achievements.
They can also reduce staff productivity.  With Australian students spending at least 25 hours a week inside indoor classrooms and school buildings, they are very much at risk. Importantly, you shouldn't wait until they complain of headaches, drowsiness, and lethargy to get the air quality of your classrooms tested. Children under 15 shown to be particularly vulnerable, and poor air quality linked to lifelong issues such as respiratory infections. 
How does air quality impact students' performance? 
A large amount of research has documented an association between poor air quality and student performance.
One study involving 100 schools in the United States titled "Association between substandard classroom ventilation rates and students' academic achievement" demonstrated that classroom ventilation rates are directly associated with students' academic achievements and measurable progress in maths and reading was observed through standardised tests when air quality improved. These conclusions were echoed in another big cohort study performed on more than 8000 children in the UK.  
Unhealthy classrooms: What causes poor air quality? 
Poor building design that doesn't maximise air flow, and lack of ventilation.
Overcrowded indoor spaces. 
Locked windows. I.e. adverse seasonal weather may discourage open windows and lead to stuffy classrooms. 
Air conditioning systems may not provide adequate outdoor air circulation. 
Poor management of an indoor environment where teachers do not know how to increase air flow exchange and reduce CO₂ concentration levels. 
Given the powerful incentives for schools to improve indoor air quality, what are some of the solutions available?
Industry perspective on air quality solutions
Martin Moelle, Managing Director of BenQ Australia, spoke with us about some of the challenges for schools trying to create a healthy airflow in learning environments.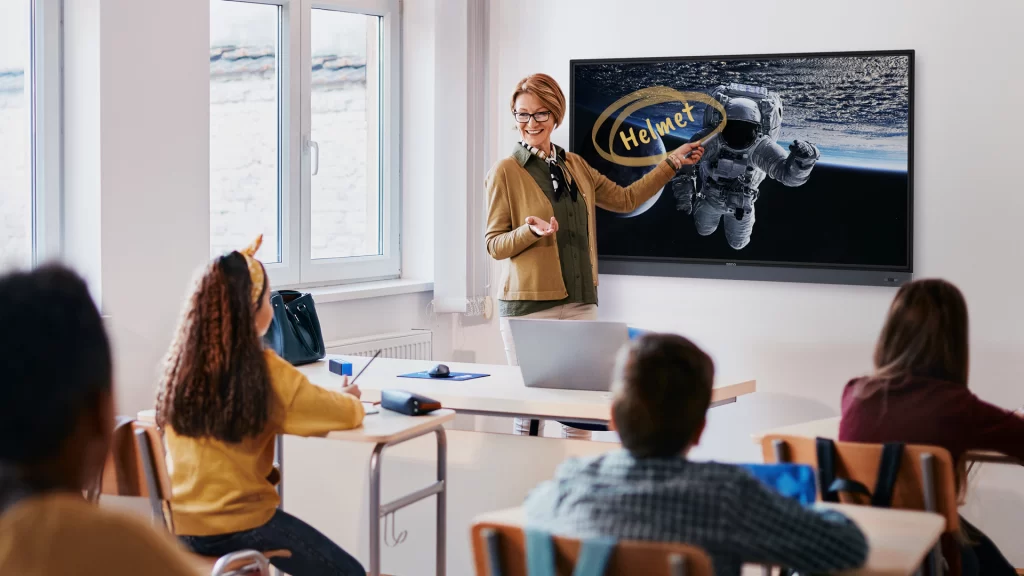 He said the first challenge is that "many schools are hampered by poor design, or designs that just did not take airflow into consideration". 
"The other main challenge for schools is gaining the knowledge, experience, and understanding of what needs to be done. There are several industry bodies like CleanAir Schools that are working hard to spread awareness and give schools the knowledge needed to make changes. The CleanAir Schools pilot program is being expanded from six to 100 NSW schools over the next two years, which is good news as it aims to better track and understand the air quality in environments that children learn and play in.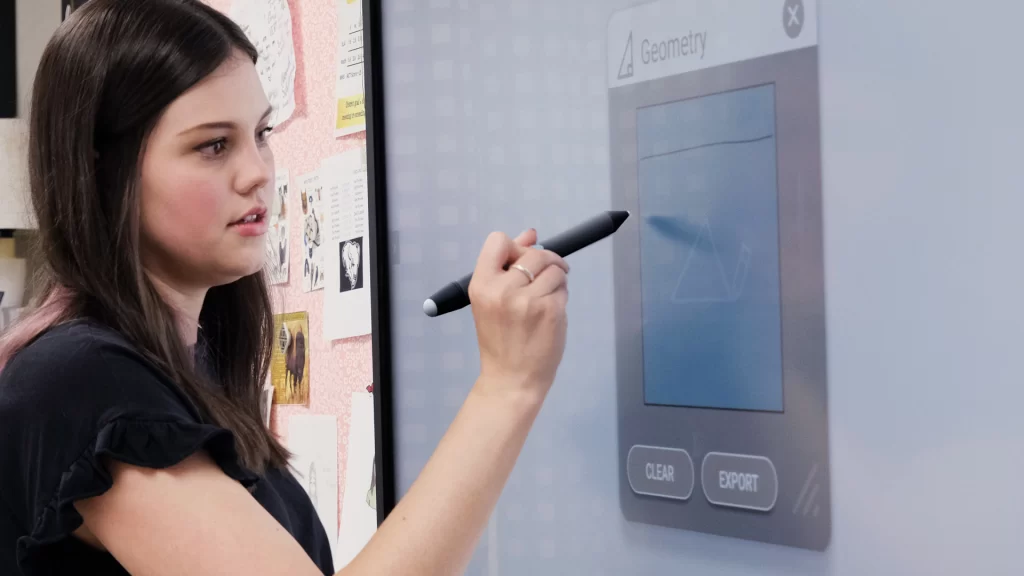 "Still, most of air quality solutions are not necessarily plug and play, and there needs to be an emphasis put on specific training for implementation in schools." 
Martin adds: "Schools need to source new hardware that can accurately and consistently measure actual air quality. They need hardware in the form of sensors and measuring tools so they can identify and assess air quality in real time. Armed with this knowledge, an appropriate intervention can be made, as every situation will be different. 
"Sometimes, the level of student engagement alone can tell you whether a solution is effective. We know that higher concentrations of CO2 in the classroom have a detrimental effect on learning outcomes, so if attention levels during teaching continue to slip, there may be a need for further intervention."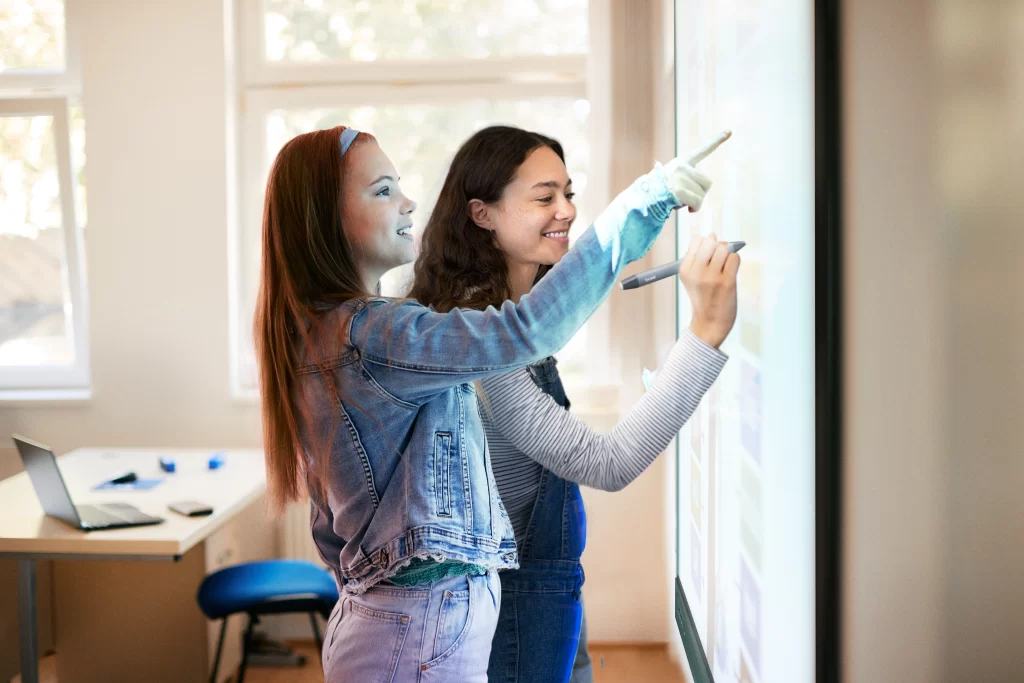 In terms of air quality trends impacting schools, Martin says: "Just as was the case back when the pandemic first started, Corsi-Rosenthal Boxes are a popular DIY solution making the rounds on social media at the moment. Experience-sharing like this is helping raise awareness of the importance of air quality as well as influencing purchasing trends. From a government support perspective, there has been a continued effort to roll out monitoring and air purification devices across schools around country, although varying by State.   
 "Some of this technology has existed for many years already but was rarely part of classroom design.  Most recently though, we have begun to integrate built-in air quality sensors and air ionizers in some products." 
It is most important, Martin affirms, that products in schools "are not only fit-for-purpose but multi-purpose in their applications".