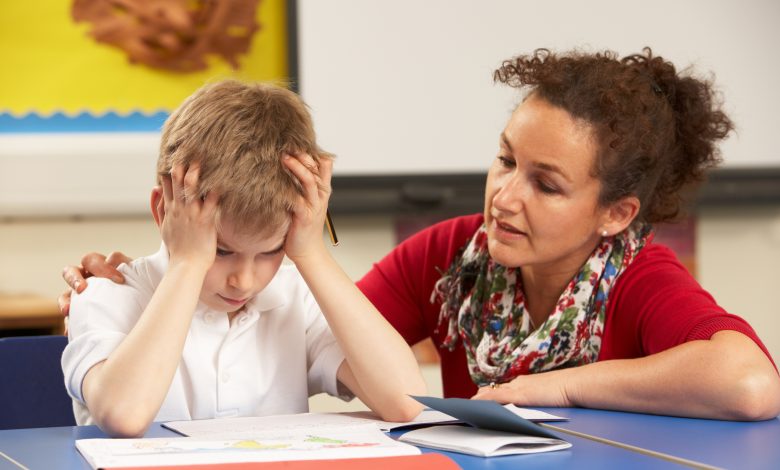 Financially, mentally, and emotionally, the cost of teaching in Australia is on the rise.
COVID restrictions and the rapid move to online learning, followed by years of increasing workloads, and staff shortages has left many teachers feeling overwhelmed and burnt out. Prioritising teacher wellbeing has been brought into sharp focus, but has done little to stem the tide of people leaving the profession.
Now, rising cost of living pressures are placing even more strain on our already stressed teachers, and the education system. This is having an adverse effect on our teachers, but also on students.
Around the country, teachers are lobbying governments in their state for better pay and conditions. The New South Wales Teachers' Federation said that wages for teachers in that state have effectively remained the same for the past ten years, and teachers are now one of the lowest paid professions in the state.
NSW Teachers Federation president Angelo Gavrielatos said: "Teachers' salaries are uncompetitive in a tight labour market and don't reflect the skills and expertise of teachers or the increase in the volume and complexity of their work.
"If we don't pay teachers what they are worth, we won't get the teachers we need."
Teachers in Tasmania held strike action in March, the third in a series of stop work actions since September 2022. A fourth strike in March was avoided, with the Rockliff government making an offer to AEU members, which delivered significant member benefits and met many of the objectives developed by educators.
While the offer was a welcome win for educators, President of the Tasmanian branch of the AEU, David Genford said it would not solve the state's education crisis. "We will continue to hold our Governments to account until Tasmania's teacher shortage is fixed and every school and child is funded to the national minimum standard," he said.
With understanding of the value, complexity and importance of teachers' work post-COVID, the South Australian branch of the Australian Education Union (AEU) is lobbying for a pay increase to adequately reflect their work.
After negotiations with education sector representatives, the Victorian Government Schools Agreement (VGSA) came into effect on July 25 2022. The agreement includes several provisions to improve working conditions for teachers, including a one-hour reduction in face-to-face teaching time in 2023, and a further 30-minute reduction in 2024; the employment of an additional 2000 teachers and; salary increases through instalments classification adjustments, and allowances.
Providing more than just an education
Families are facing rising interest rates and rental increases, fuel and electricity price rises, and inflationary pressures resulting in higher prices for basic groceries and other essentials. In this environment, ensuring children have the necessary resources and uniforms to attend school can be challenging.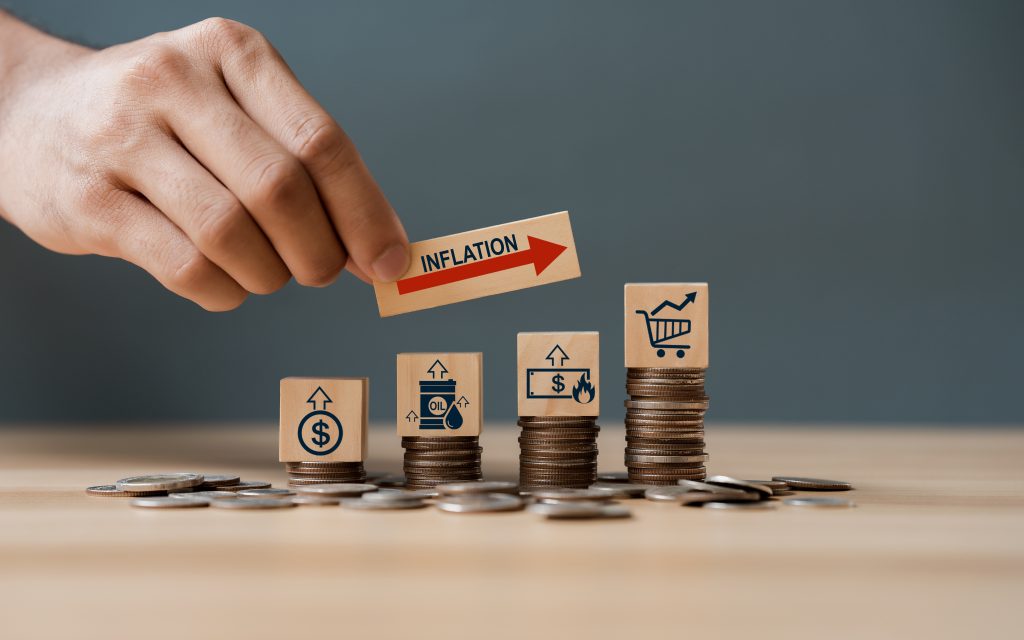 The Futurity Investment Group Cost of Education Index outlines the real cost of education throughout a student's life. Those who choose to send their child to an independent school will of course have to pay school fees, though in some states and sectors this represents only around five percent of the total cost of education.
Futurity Investment Group Executive, Kate Hill, said the total cost of education has risen at nearly double the rate of inflation over the past decade. "School fees, outside tuition, school camps, transport, uniforms, electronic devices and sports equipment are demanding a far greater share of the family budget than in the past," Ms Hill said.
"More than ever, the costs associated with education are placing more of a burden on Australian families, who are already stretched by the spiralling cost of living and rising interest rates. With less discretionary money to spend, it's going to be a challenge for some families to pay for education."
An estimated 83 percent of public-school teachers spend their own money on essential school supplies for their students, spending an average of $874 throughout the year. This means collectively, teachers are spending up to $150 million of their own money each year on classroom resources for their students.
Charitable organisations, like Western Australia's Give Write are helping to ease this burden. The organisation accepts donations of excess stationery items, which families have left over at the end of the school year. These are then provided to teachers free of charge, helping them to ensure disadvantaged students have the supplies they need to participate fully in their education.
Stationery Aid collects, sorts, cleans, renews and then donates excess and used education resources to disadvantaged students to start the school year. Aiming to relieve poverty and misfortune for students in times of hardship and financial stress, the organisation relies on monetary donations to help purchase and supply booklist items to students.
Reverse Garbage, which was founded by a group of teachers, offers a similar service. Reclaimed stationery and other items are made available to the public at a low cost, easing the financial burden for both teachers and families.
Uniform costs, and the inability to purchase the full and correct school uniform, has been shown to impact attendance and enrolment among pupils from lower income families. Data from the Australian Bureau of Statistics (ABS) revealed that in 2022, the secondary school retention rate decreased to 80.5 percent in 2022, down from 83.1 percent in 2021. Teachers, and schools, are absorbing the cost of school uniforms, or adjusting policies to ensure clothing does not become a barrier to accessing education.
In the past year, 1.3 million children in Australia lived in severely food insecure households. Nutritious food, including a healthy breakfast, has been shown to positively impact outcomes for children, including physical and mental health, social skills, concentration, behaviour, attendance and academic outcomes. Free breakfast programs for students are becoming common in many schools, ensuring all students start their day of learning with a full tummy.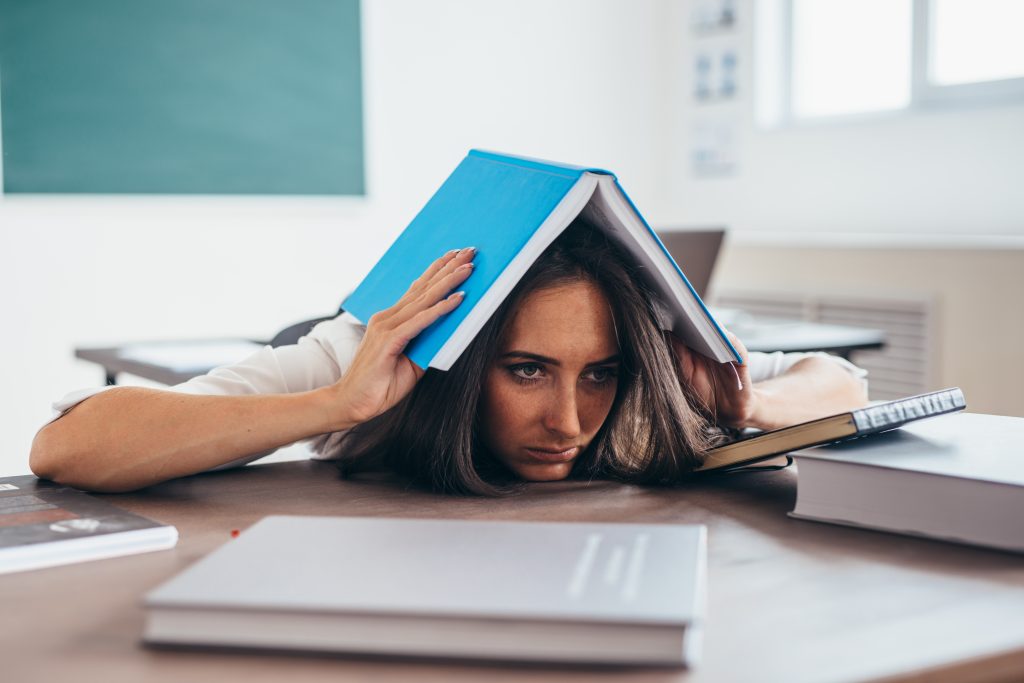 Supplementing the cost of essential resources and supplies for students is impacting school budgets. Provisioning students with food, uniforms and the tools for learning diverts funds from other items, like upgraded sport, arts or classroom facilities, school incursions and excursions, and in some cases professional development opportunities for staff.
School funding is also an issue. Data from the 2023 Report on Government Services (ROGS) found that the majority of school students, including the vast majority of students from low socio-economic backgrounds, are educated in public schools, but that almost no public school is fully and fairly funded to cater for students.
AEU President Correna Haythorpe said that inequitable school funding is impacting students. "Improving educational outcomes for all students cannot be separated from school funding. Equitable school funding is a crucial piece of the puzzle," she said. "Public education plays a crucial role in educating the vast majority of Australian students. It is high time that this system is fully funded to ensure that every student has access to high quality education and equal opportunity, irrespective of their circumstances or backgrounds."
The next generation of teachers
Unemployment nationally is sitting at around 3.5 percent, just up from a record low of 3.4 percent in September 2022. Despite this, attracting and retaining teachers is difficult, with a shortfall of 4000 secondary teachers projected by 2025.
This may be in part caused by cost-of-living pressures, which present a significant hurdle to students considering entering the teaching profession. Trainee teacher placements in Australia are not paid. This means aspiring teachers need to take time out from their paid employment to complete practicum requirements. For many young people, this is simply not sustainable.
Despite the demands of their jobs financially, mentally, and emotionally, many teachers enjoy their job and remain committed to the profession.
A survey by Monash University researchers reported that 80 percent of respondents felt a strong sense of belonging in their profession. Relationships and connections with both other teachers and students was integral to this.
Addressing these problems for teachers will not be easy. Though exacerbated by the recent pandemic, many issues in the education sector have been prevalent for years. Meaningful dialogue between governments, educators and the community is needed to facilitate lasting reform.
Attracting and retaining well-educated, enthusiastic, and diligent teachers should be a priority for everyone. They are, after all, leading the next generation of young Australians, ensuring they can become happy, well-rounded and meaningful contributors to our society. Without excellent teachers, more than our education system will suffer.