Technology
Revamp the bell
Has your school considered upgrading its communications system?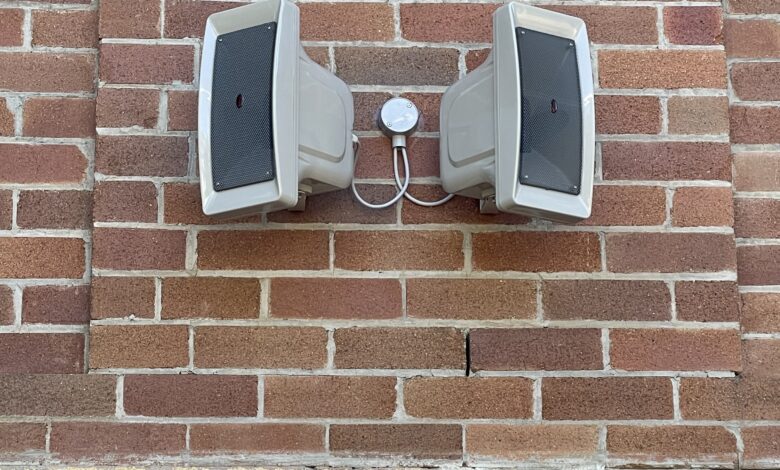 When deciding on budgets and key purchases to streamline school operations, it's important to note that IP paging and PA systems have moved on from the classic brass bell that used to signal break times.
In fact, IP paging and PA systems have a range of new functions that boost security, enable creative use of speakers for school-wide events and competitions, more efficient communication between classroom teachers and school administrators, emergency messaging, and more.
A traditional system requires installing speaker cabling from the school's office to every classroom or location that you need a speaker inside. An IP-based paging system allows information and messages to be broadcast anywhere at any time, through a central control interface. Audio over IP means using your existing IP network to connect your speakers to allow your school to broadcast audio such as speech, a bell, music, or pre-recorded messages, from anywhere.
Pre-recorded announcements can also be triggered and shared through your system when an alarm is activated, automatically or manually. In recent years, this technology has been available at your fingertips—literally—as a downloadable app on your smartphone or tablet.
Still, few school staff seem to know about these innovative features and technologies. So, School News decided to investigate how IP paging and PA system designs have evolved to meet new needs in today's rapidly evolving educational landscape…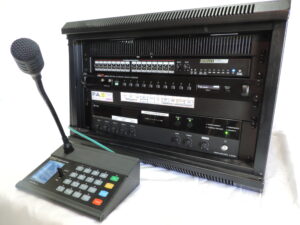 Misconceptions about school PA systems
School PA representative, Paul Matthews pointed out "there's a lot of confusion out there about school PA systems".
He told us: "Some vendors focus on recommending IP technology for schools, but it might not always be the best solution. IP solutions distribute audio through your computer network to amplifiers in each block or directly to IP enabled speakers. Some view this as efficient because it uses existing infrastructure, however, my view is that in many schools the cost per speaker adds up to significantly more than just installing a conventional 100v line PA system.
"Another problem with IP systems is who to blame when things go wrong and there's always the issue of what happens during a power failure. A conventional PA system has one 'head end' that is easy to provide UPS power for—on the other hand, distributed IP solutions need reliable power in every block and sometimes at every speaker, which must be regularly tested and maintained. IP infrastructure can quickly become outdated and need upgrading, whereas 100v line solutions provide decades of service without maintenance.
Paul acknowledged: "IP solutions may suit new schools where space use changes and dedicated infrastructure is installed, whereas conventional, wired 100v PA is best for retrofitting existing school campuses where room use remains constant year after year.
"The cost between using IP vs 100v PA varies widely between vendors, and my advice is to be wary of the assumption that digital is always better. Schools should always insist on speakers in every teaching space, not just outside or in hallways.
Additionally, "Most modern PA systems provide a web-style interface to upload bell sounds or other MP3 files and schedule them to play at certain times, but they should also include buttons for instant emergency messages to play."
Integrating with existing systems
Advance-NET representative, Linus Pinto informed us that "IP PA Systems are modular and flexible they can work standalone or integrate with existing legacy PA systems."
"Since many schools are migrating to IP based phone systems following the implementation of NBN, we see a clear trend towards SIP enabled PA systems.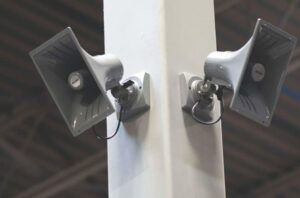 "SIP PA systems offer the option to integrate with IP phone systems, reducing hardware costs and increasing system flexibility by enabling users to use phones to make live announcements or trigger bell or alarm tones. SIP PA systems also offer the option of adding two-way talkback speakers, emergency call buttons and visual alerting devices like strobes and LCD message boards. With the two-way function, speakers with integrated microphones can be used for remote monitoring of classrooms, play areas, etc. With emergency call buttons, these can be added to speed up response time during emergencies, enabling school staff to quickly communicate with the office."
He added that "call buttons can also be paired with video cameras for monitoring outdoor open areas".
"The option to integrate with IP phone systems adds to the flexibility and convenience of making announcements from a phone handset. Bells and recorded announcements can also be triggered by dialling a code or pushing a pre-programmed button on the phone handset."
For instance, he said schools might "add an IP bell scheduler to an existing legacy PA System without causing too much disruption or replacing existing hardware so you can have the classical school bell tone or play a music file instead".
He said he believes that "IP/SIP PA systems, with their ability to integrate with VoIP and 4G networks, offer schools a host of mobility options because admin staff can dial into PA systems installed locally or in remote geographical locations and make live announcements, trigger tones, or make pre-recorded announcements."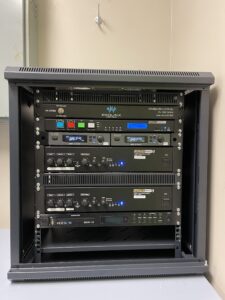 Questions to ask ahead of upgrades
Prolinx Audio Visual Director, Michael Kaloudis advised that school requests for IP systems have increased "especially over the past 12 months".
He explained: "We are often asked whether IP systems are better than a traditional 100-volt line system. While both have a place depending on the application, IP systems have gained popularity as they offer extra features over 100-volt line systems…
"Features such as creating zones throughout the school and having the ability to isolate certain areas if required. For example, the library or school hall during exam periods.
"The main system encoder has inputs for background music and the bell timer allows for playback of school bells, alerts, and evacuation notices/tones. There is also a Do Not Disturb option that prevents background music and only allows emergency and PA tones only.
"If the school already has an analogue system in place, a hybrid solution can allow both systems to be combined as a cost-effective option.
He said he has noticed a trend "moving towards SIP enabled IP/PA systems, which offers more flexibility and allows integration with existing systems".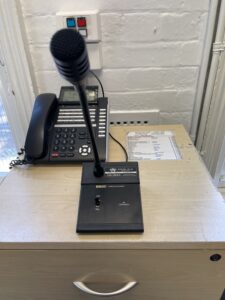 Michael offered three central questions schools should ask when looking to upgrade their system:
Is the new system compatible with the existing infrastructure?
How will it be used? Do you require a single zone or multiple zone paging system for announcements and bells?
Can it be expanded if required as the school grows?
He also emphasised the importance of outdoor PA systems, "which are ideal for any event including school carnivals, sporting events, outdoors fetes etc., and portable PA systems are beneficial to schools as they link together wirelessly and cover a much larger area if required".
A "fixed COLA PA system is another great option for all year-round use, including outdoor assemblies and school plays".