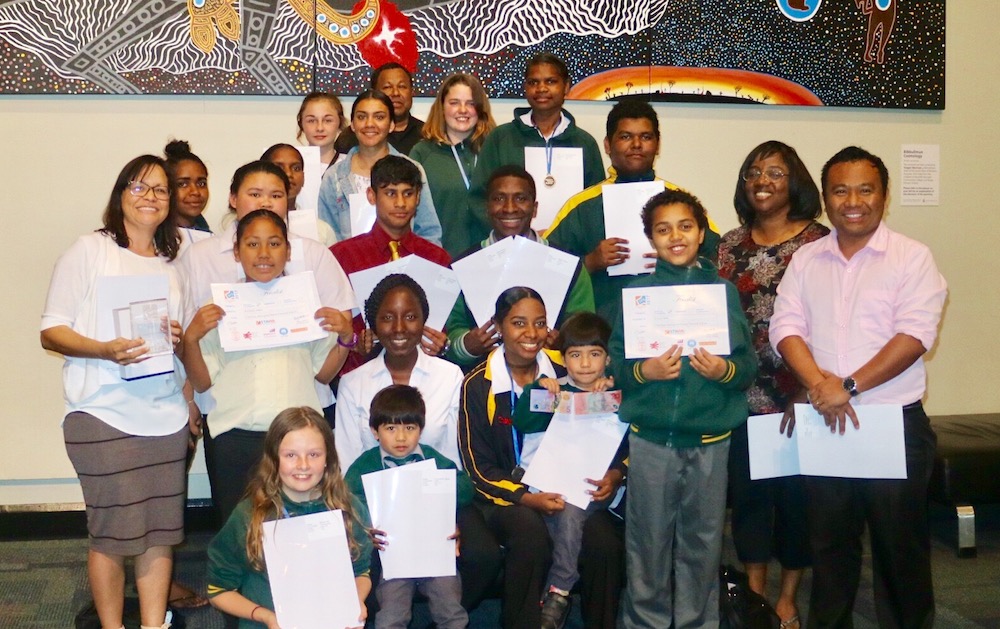 CAPS Coolgardie is an independent school with 110 students enrolled (85 percent Indigenous). Principal, Mr Kurtis Leslie, told School News that the school was started in 1981 by a group of Christian Aboriginal parents who wanted a high school where their kids would be encouraged to go to university. The vision was to create pathways so students could pursue careers and go back to their communities to make a difference to their people.
The school began as a boarding school, and now enrols both day students and boarders, and has expanded to include primary years. Mr Leslie says the K-12 school has boarders coming from communities in the Northern Territory and the Kimberleys, and local students from Kalgoorlie, Coolgardie and surrounds.
The parents involved raised money to purchase a building, they had to buy their own bus, and the first teachers didn't know if they would be paid or not but they came because they believed in the school."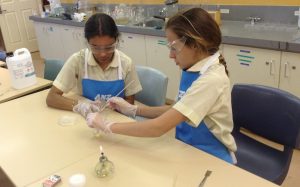 Christianity is at the core of the school's foundation, and this group of Aboriginal Christian parents decided that "the Lord could do more" for their children.  Well, these parents decided to do more for their children as well.  "They didn't have high school education, only reading and writing, but they came with a real desire to create something.  It was a huge achievement," Mr Leslie said.
The parents had to raise the establishment funds; manage negotiations with the education department about their program; and liaise with local council for permits to purchase the buildings, before opening the doors as a registered school.
The school has been producing graduates set for success ever since. The school values innovation and student engagement and has programs in everything from coding and robotics, to sports courses and specialised arts program.
The school is now preparing for their recycled fashion extravaganza – all the clothing modelled by the students will be produced using recycled materials and designed and made by students.
"We also run our life skills curriculum program, Amazing Shake. Kids get used to being interviewed by professional people they don't know, such as board members." The program offers students valuable training in professional communication and confidence.
With so much going on, it's a wonder they have time to pursue an innovative science curriculum, but Mr Leslie says that since Mr Allan Alipio joined the school, science curriculum at CAPS Coolgardie has exploded into a project based learning bonanza that has students coming back to school again and again to participate.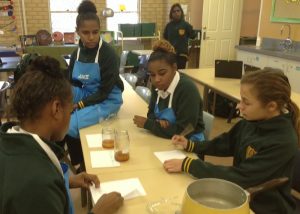 "I've always loved science," Mr Alipio admitted, but the understatement of his galvanizing influence is obvious, when you consider their STEM success. Mr Leslie said, "we've always focussed on literacy, numeracy and science as really important subjects, but Allan made it exciting and offered the kids all these opportunities. We wouldn't have had the success we've had without him – once he came with a vision of how to do it…he changed everything for us."
Mr Alipio was adamant that it had been a team effort and attributed much of the success to the leadership of the school's principal: "It wouldn't have been possible without the support from our principal, Mr Leslie – our success has been a collaborative effort."
Among their achievements are eight place awards at the 2017 STAWA Science Talent Search Awards, State Level; and at the 2016 STAWA Science Talent Search, they took first place for 'scientific investigation'.
The school was named Secondary School of the Year by The WA Science Teachers' Association. The competition, now in its 59th year, had never been awarded to a school outside Perth before CAPS took gold.
Mr Leslie says the experiences open students' eyes to possibility: "They think, hey, if I can do this, it means I can do other things. I can compete on the same level as everyone else."
"They've been on the news, in front of cameras, politicians have visited, they've had an opportunity to talk about their projects. They're growing in confidence, which is encouraging to see. This is what we want them to see; that they are capable and success if possible."
Mr Alipio says the students focussed their research on the antimicrobial properties of Aboriginal bush medicine. "We worked with maroon bush, sweet potato leaves and crimson turkey bush. We extracted the chemicals and then tested those chemical compounds against E. coli bacteria." When the compounds were successful in inhibiting the growth of bacteria, the CAPS research tea m could conclude they could fight other pathogenic microorganisms as well.
"They are also excited to show the results of the experiment and that the knowledge can benefit a lot of people in the Aboriginal community."
Mr Leslie said, particularly in science, there's so much knowledge there about bush medicine in their communities, so let's celebrate what they possess on their own Country: "Let's test it out and see the properties and what can be cured. They know what is needed in their own community, they have that knowledge – they can create things that they know their people need."
"They are excited about their achievements and looking to the future. Most of the kids are planning to go to university to study medical related courses to become nurses or doctors and one would like to become a vet," Mr Alipio reported. 
The school has been supported by industry through sponsorship from the mining companies who operated in the region. "We have had sponsorship from the Australian Institute of Mining and Metallurgy to assist with purchasing some equipment."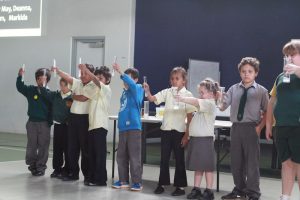 "We held a science fair locally this year for our high school students, who showcased their experiments," Mr Alipio said. He says the 22 judges from private companies donated their time as well as prizes for students.
So, what's in store for CAPs in 2018? Next year's vision includes expanding further into the field of medicine and technology. "We want to research about cancer, and conduct malarial research," Mr Alipio revealed. 
"We will enter seven investigation and engineering projects into the 2018 BHP Billiton Science and Engineering Award to represent Western Australia.  Winners of the BHPBSEA will represent Australia to the 2018 INTEL ISEF Grand Finals in Pittsburgh, Pennsylvania USA."
They won the Secondary science award in 2017, and in 2018, Mr Alipio wants to add the primary division to their list of achievements: "We also plan to enter engineering and robotics competitions."
The school plans to upgrade their science space to a purpose-built laboratory, to give students a taste of science beyond high school.  "We want to them to learn how to use certain equipment, because we are about to add more research areas – including looking at diabetes and cancer cells," said Mr Alipio.
"We want to be the school of science and medical research and have these pathways in place for our students to go on to bigger and better things," said Mr Leslie.
"We will partner with the University of Western Australia next year through a program that will allow senior students to complete a one week residency at the university and work with a mentor from the university: "They will do lab testing and work with university level equipment – it's a chance to be a scientist for a week."
Mr Leslie wants the same opportunities for his little school in remote WA as "the big wealthy schools" around. "Our students deserve the same opportunities, just like every student in the country deserves the best start from their education." 
"We don't have the resources some of these schools have though, so we just have to find creative ways to make that happen."