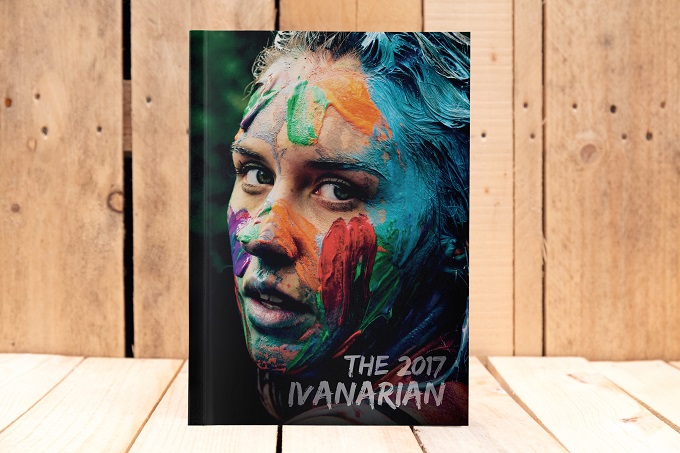 Yearbooks are one of the most versatile high school keepsakes.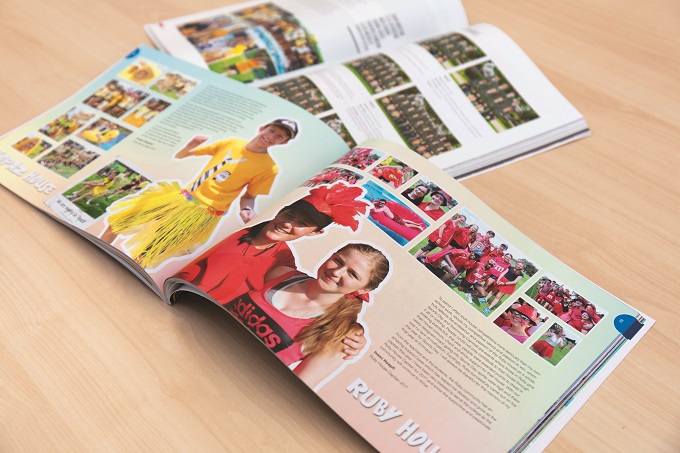 In fact, middle schools and primary schools are starting to take part in the yearbook trend as they are particularly effective in branding  for a school, on top of packaging nostalgia and memories for students. Like any other big school project though, planning a yearbook should begin as soon as possible. Depending on the size of the yearbook, it can take as little at two months to put together, but students and the yearbook committee should begin collating photos from the beginning of the school year.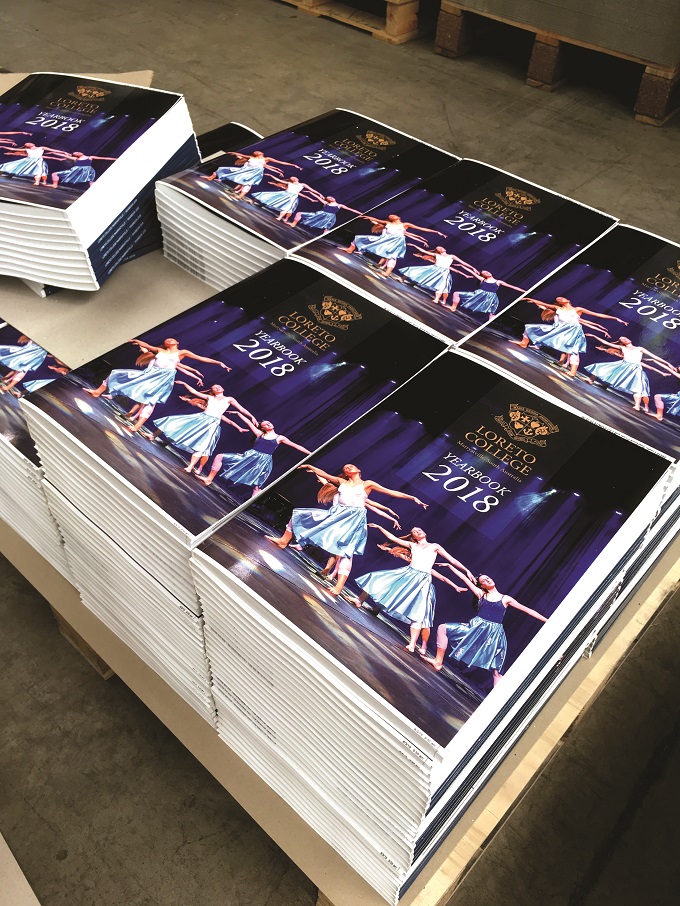 Deciding on a printer early will take some of the headache out of archiving photos because many yearbook businesses offer software or archiving systems through which to store images for easy access. Of course, the most important part of putting a yearbook together is making sure you capture those milestones and special moments throughout the school year. With so many people owning high-quality phones, the quantity of images available is unlikely to be a problem; however a photographer will be able to provide consistent quality at different school events and cooperate with your yearbook designer and/or supplier.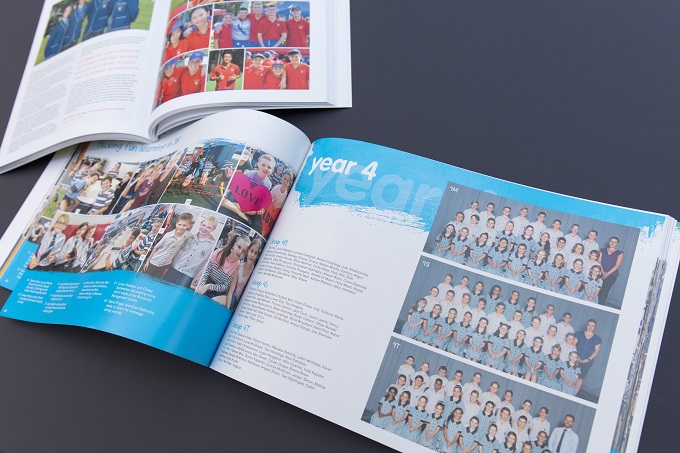 Yearbook design decisions include everything from the size and shape of the book, paper thickness, whether printing colour or black-and-white, cover artwork, page layout, and font type. Hiring your own graphic designer can be expensive because they often charge by the hour, including time spent on alterations and fixing mistakes. A number of software programs are more user-friendly while specific yearbook software programs offer templates that allow users to drag and drop photos and text into boxes.
All-in-all, yearbook providers offer choice when it comes to design options, catering to different budgets and each school's level of design expertise.
A word on yearbooks from an industry expert…
Openbook Howden representative David Lock takes us through some school yearbook trends, new and evolving.
We are certainly seeing the 'less is more' design trend, as schools have determined that the yearbook is really about moments in time and parents wanting to 'see' their children. The design has moved to more quality images, more white space and less downloading of information. There has been extensive research undertaken within the readership cohort of school yearbooks, with parents and graduating year 12s clear on what they want: "Great photos and clear layouts that make it easy for us to navigate and find what is relevant to us." More student-driven content is also a popular and well-received trend.
Paper stocks are shifting, with growth in uncoated stocks and fair sourced paper that guarantees the entire procurement, production and manufacturing process is ethical, sustainable and environmentally responsible.
With each school having a unique requirement and budget, the use of quality yet simple and value-driven templates has grown while there has also been considerable growth in the bespoke high-end.
The yearbook creating process really begins with 'thinking with the end in mind' defining a clear picture of what the yearbook will communicate, to whom and what the school's goals are in producing the yearbook. When commencing the process, it is best practice to start by determining a release date and then reverse engineering the stages from there; think content, school events, persons responsible for the content, and the all-important collation and editing of content. Some schools will have the resources and capability to undertake all of this work whilst others will need much more support. The creation of a wonderful yearbook that is worthy of being the reflection point of the year is really not that difficult, collaboration and consultation between designer, printer and school are the cornerstones of success.
With quality images being the hero of the yearbook, ensuring photos are print suitable is critical. Modern smartphones have excellent cameras; however, the file transfer size is paramount. Avoid unnecessary and excessive word counts and try to minimize any information downloads. Use the yearbook as a printed celebration of the student's journey and the school's success and values.
Create a responsibility matrix: who, for what, and by when. This helps break the significant task of an impactful yearbook down into clearly defined and manageable actions. Set controls around wordcounts, proofreading, image quality, and have a designated go-to person or 'editor in chief' wherever possible. Your design and print partner is, or should be just that, your partner in the process so don't be afraid to lean on them and ask for advice.