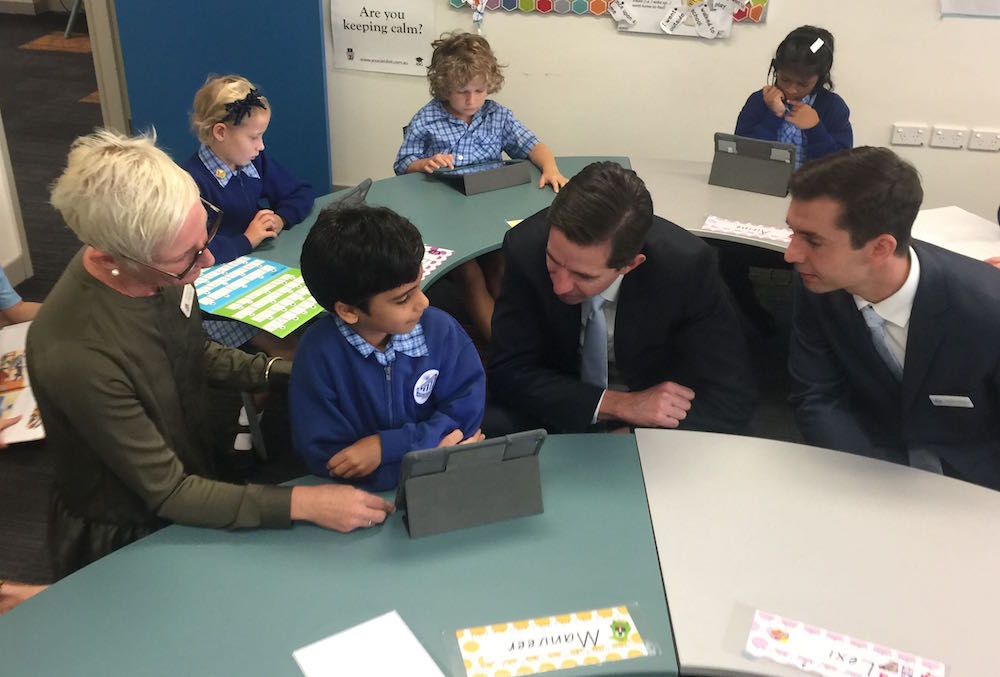 Education minister, Simon Birmingham spoke at Windsor State School in Queensland this week about Gonski 2.0, year one phonics testing and "no special deals". 
"Our reforms will make a difference because they are acting comprehensively on the David Gonski review handed down six years ago. We are going to deliver fair, needs-based, sector-blind funding for Australian schools that treats government schools across Australia consistently according to need, and non-government schools across Australia consistently according to need. No special deals."
"We're really thrilled though that David Gonski is going to support us, not just in terms of delivery of his funding recommendations and reforms, but he is now going to do a further piece of work looking at how it is that we best achieve educational excellence across Australian schools – the types of reforms that are necessary."
[pro_ad_display_adzone id="5852″ align="left" padding="3″]
He said that reforms such as the year one phonics skills check is an example of this. He said it's a "soft-touch skills check between teacher and pupil that ensures students are learning to read properly, that they're developing the skills to identify phonetic sounds; to make sure they can decode words; to understand basic numeracy."
He says the Gonski review will not just look at "how we fairly distribute record funding across Australian schools, but how we most effectively use it to get the best bang for our buck in terms of lifting student outcomes and performance".