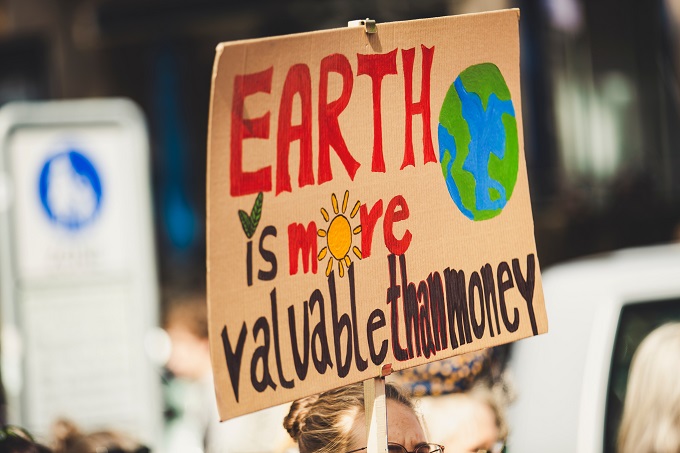 On the 21st of May, the School Strike 4 Climate is having their first national strike since 2019, organised by students around the country and now Australian businesses are joining them. 
Scott Morrison addressed the climate summit with no clear policy or action while the rest of the world pledged stronger climate targets and concrete policies to curb carbon emissions. 
Year 12 student Sophie Chiew, a School Strike 4 Climate activist said, "The Morrison Government could be protecting our climate, land and water, and creating thousands of new jobs by growing Australia's renewable energy sector and backing First Nations solutions to protect Country.
Instead, they are lining the pockets of multinational coal and gas companies, which are fuelling the climate crisis, devastating our land and water, wrecking our health and creating very few jobs.
"On May 21, all of us need to stand together – students, young people, organisations, adults and businesses – and say enough is enough. We cannot keep throwing public money at coal and gas."
Over recent months, Australia has attempted to pivot on climate policy, saying it hopes to achieve net zero as soon as possible, preferably by 2050, but has not explicitly committed to anything. 
COVID notes for schools
Strike events are COVID-Safe and events are registered with local authorities – we ask that attendees follow local restrictions. Bring face masks, hand sanitisers, practice physical distancing 1.5 metres. If you are experiencing cold & flu symptoms please stay home. You can still in solidarity with the students by pledging or writing a letter to your Local Member of Parliament 

If your school doesn't want to strike, consider taking time out to write a letter to local members of parliament 

Take a long lunch break and pledge to the School Strike 4 Climate  
Not Business as Usual and the School Strike 4 Climate are urging businesses to allow their employees to strike.
Not Business as Usual is urging other Australian business leaders to join them on May 21 2021 by publicly allowing their staff to strike.  Led by Future Super, Atlassian, Canva, Patagonia, Athena Home Loans, Marque Lawyers, Who Gives a Crap, Intrepid Travel, Amber Electric, Huddle Insurance,  the alliance includes over 300 businesses who are standing in solidarity with the students. 
Simon Sheikh, CEO and founder of Future Super, said about the alliance.
"The number one reason that people won't strike isn't the pandemic, it's work. By supporting our employees to strike, we are allowing them to stand up for what the majority of Australians believe in: climate action."
While the rest of the world is addressing climate change and building towards a future that doesn't rely on gas and coal, Australia is the only country to double down on fossil fuel investment. 
Mike Cannon-Brookes, Co-Founder and Co-CEO, Atlassian, said, "The climate crisis demands real leadership and action to enact change. Unfortunately we are lacking in both in Australia. Luckily we can draw inspiration from the next generation who are refusing to accept the status quo and are stepping up to urge our government to take a stronger stance on climate change, and we want to stand in solidarity with them. That's why we're giving Atlassian's our full support to attend the upcoming strike if they choose to do so, to help send a united message – Don't @#$% the Planet."
Canva's co-founder and Chief Product Officer, Cameron Adams, said, "Climate change is the defining issue of our lifetime, and in the absence of political leadership on the matter, particularly here in Australia, it is going to take individuals and private organisations to campaign for the change we want to see. We strongly believe in the social and moral responsibility we have to champion climate and environmental responsibility and absolutely encourage our team to have their voices heard as part of the upcoming climate rallies."