Events
How to Organise an Author Talk for Book Week
Engaging an author to speak to students can foster a sense of excitement about reading and writing.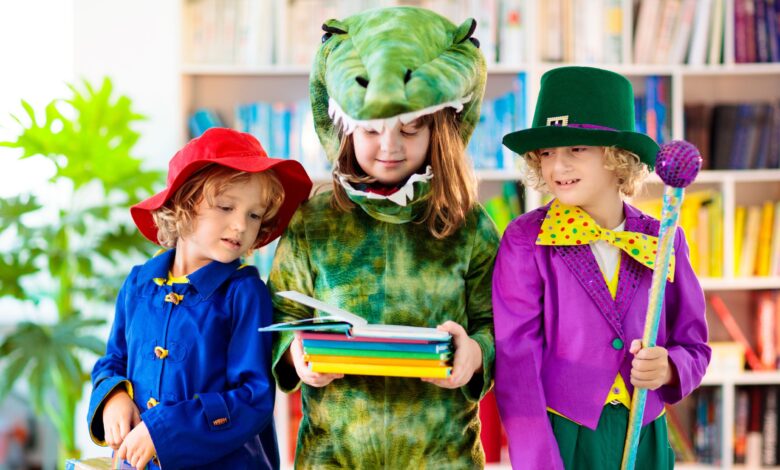 Benefits of author visits
Bringing authors and illustrators into your school is the quickest way to connect students with a love of reading and books. Meeting the creators behind a favourite book, not only opens children's eyes to the processes involved but can also allow them to see possibilities – and potential career paths – they may have never considered.
Award-winning children's and YA writer, Nadia King, says that author talks provide the opportunity for creatives to engage with students and often give them the chance to talk about how they feel about the world and what they want to do with their lives. Meeting a real-life author is something most children remember long after the school year is over.
There are many other benefits of organising an author talk:
Increasing reluctant readers' motivation to read
Promote discussion about writing processes
Raising awareness of a particular theme or issue
Motivate students to read and write more
Some authors may provide materials for use in the classroom
Making the connection that the names on book covers are real people and creative careers are possible.
How to book authors
Authors can be booked for talks through a variety of means, and it pays to be organised if you want someone for Book Week (August 20 to 26, 2022). Some writers can be contacted directly through their website, others will need to be booked via their agent or publishing house.
Authors and illustrators are small business owners and need to be paid for their time. Writers will put weeks of preparation into each school visit and offering payment in 'exposure' or potential book sales is a quick trip to blacklist town. Check the Australian Society of Authors website for a general idea of what it might cost to book an author for a single session or up to a full week of residency, although individuals may charge more or less than these suggested rates.
What to expect from an author visit
Best-selling author Nat Amoore has been giving author talks for many years and is passionate about encouraging kids to read, write and explore their imaginations. She says that one of the essential things to remember when booking an author for a visit is to be clear about your expectations. Do you want the author to talk about a specific book of theirs you are studying in class? Do you want them to talk about the writing process in general or specifics such as setting or character? Do you want them to run a workshop? Is there a theme? Do you just want the kids to be amused for an hour?
Similarly, be clear about how many students will be at the talk – a presentation to a single class will be very different to one to the whole school – and the age of the children. Do you want them for a single session or multiple sessions across the day?
Post COVID, you will find that many more authors are able to give virtual school talks via Teams or Zoom but make sure your school has the technology to support this.
Practical Considerations
Authors and illustrators are professional presenters, not teachers, so ensure adequate supervision is provided during their sessions.
Consider the timing of the presentation. A visit scheduled for the end of the day may mean students are tired and not able to engage.
If you are offering presenters the chance to sell books, or allowing students to bring their copies from home to be signed, let the author know this in advance. Provide a table to display books and have a teacher or staff member who knows the children write their names on a sticky note, so the author can spend more time talking one-on-one with the kids rather than worrying about name spelling.
Give presenters a chance to arrive early to test out any tech equipment before the kids arrive. Ask if they require a microphone or whiteboard. For workshops, ensure students have adequate desk space and a quiet place to work.
Promote the presentation to students and families in advance. Nadia King says that she has walked into school libraries where her books are on display, and a picture of her has been printed along with some of the teacher's or students' favourite quotes from Nadia's books. Marketing to students beforehand goes a long way to making the visit successful.
Conclusion
The powerful fact that every single author standing in front of a class is there because they have followed their passion should never be underestimated, and the opportunity to meet individuals who have achieved their dream can be inspiring for students of all ages.
Links
School appearances rates of pay: ASA Recommended rates of pay – Australian Society of Authors (ASA) (asauthors.org)
CBCA Book Week CBCA
Author Nat Amoore About – Nat Amoore Children's Author and Podcast Host
Author Nadia King Good Children's Books | Nadia L King, Author | Australia