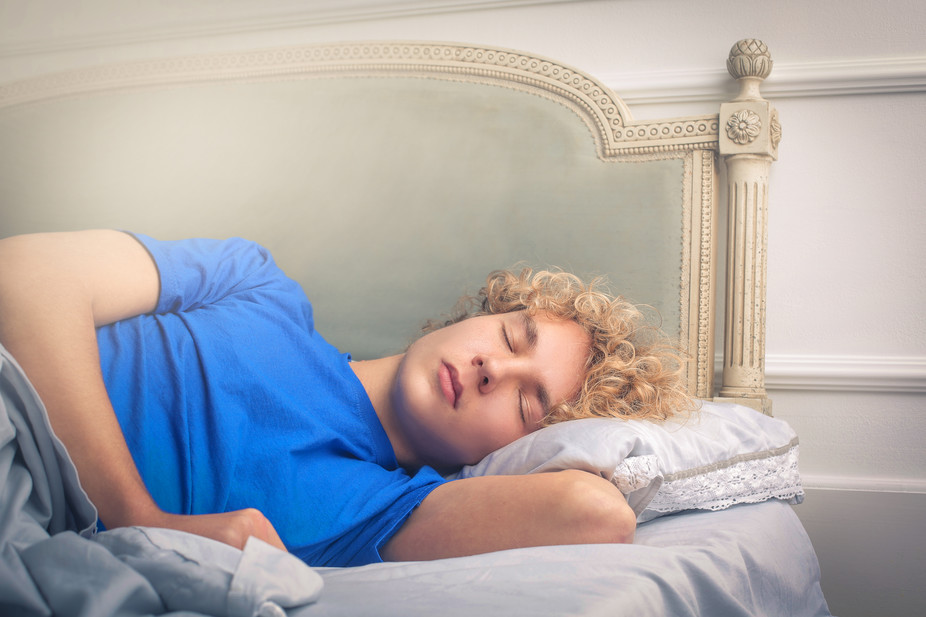 As PISA results continue to plummet, and dissatisfaction with the school system grows from all stakeholders, researchers worldwide are looking at the very structure of the school day as we know it.
After years of trying to make students fit the system, many say it's time to make the system fit the students. Later starts for teenagers, or more play time for younger children: how can we make school work? The following article was published on The Conversation and makes a case for a total rescheduling of school days. 
A typical school day in the UK starts around 8.30am. This is often even earlier elsewhere in the world, with students sitting down to their first lesson at 7.30am in the US. 
But these early start times can play havoc with teenager's natural sleeping patterns – with research showing that waking a teenager at seven in the morning for school is similar to waking an adult at four in the morning. And while many adults wouldn't relish such an early alarm call every working day, it's a "non-negotiable" expectation for teenagers. 
The average teenager ideally needs eight to nine hours' sleep each night, but in reality a lot of teenagers struggle to get this much – which can then impact their performance in the classroom.
A lot of the problems arise because our sleep patterns are not fixed, and they change as we grow. For teenagers, melatonin – the sleep hormone – doesn't start being produced until 11pm. This is why teens don't start feeling sleepy until late at night, and why simply telling a teenager to go to bed earlier doesn't work. 
This has led to calls for later school start times for teenagers to align more closely with their bodies' biology.
What the research shows
A major study published in 2014 examined the impact of later start times on 9,000 US teenagers. Researchers found that:
Grades earned in core subject areas of math, English, science and social studies, plus performance on state and national achievement tests, attendance rates and reduced tardiness show significantly positive improvement with the later start times. 
They also found that with less sleep than recommended, the students reported that they had:
Significantly higher depression symptoms, greater use of caffeine, and are at greater risk of making poor choices for substance use.
In the US – where teenagers can legally drive from the age of 16 – the research also found later start times led to a decrease in car accidents involving teenage drivers.
Why teenagers sleep differently
To understand why a later school start time can make such a difference to teenagers' lives, we need to take a look at the biology that governs their sleep wake cycle. 
We all have a sort of hardwired "clock" in the brain – this is often referred to as our body clock. This "clock" controls the production of the hormone melatonin, and in turn, melatonin controls sleep. Melatonin is naturally produced in the brain and starts the process of sleepiness by telling your body that it's time for bed.
Once asleep, we normally go through five sleep stages a night. And one of the stages – the REM (Rapid Eye Movement) stage – varies significantly with age. 
REM sleep is linked to learning, and it's during REM sleep that we dream. It is characterised by quick, random movements of the eyes and paralysis of the muscles. REM sleep normally makes up around 20-25% of an adult human's total time spent asleep – or 90 to 120 minutes. We get to REM sleep about 70 to 90 minutes after falling asleep. And if we don't achieve REM sleep, we wake up feeling tired. 
Studies have also shown that lack of REM sleep can impact our ability to learn. And this is what happens to teenagers who do not get their full allocation of sleep. They fail to get to REM sleep and then wake up feeling tired, which can then impact their ability in the classroom that day.
The benefits for late starters
So a later school start time could help to solve this problem, by ensuring teenagers get their eight plus hours of sleep and react properly to their body's natural rhythms.
The American Academy of Pediatrics, said in a policy statement in 2014 that:
Delaying school start times is an effective countermeasure to chronic sleep loss and has a wide range of potential benefits to students with regard to physical and mental health, safety, and academic achievement.
I believe we should also look again at the timing of the whole school day and see if we can make it better for everyone. Because in my experience, there has been a general shift over the past 25 years to shorten the school day. 
This is not at the cost of teaching time (which has remained constant) but at the cost of natural breaks, which has led to reduced lunch times and lesson breaks. 
This is mainly because it makes the management of children easier. Supervising hundreds of children "playing" requires effective staffing. And there is always the fear that behaviour deteriorates during breaks. So the theory goes that having them in class and strictly supervised must be better.
But this means that students barely have enough time to absorb what they were doing in maths before suddenly they are thrust into ancient history. And teaching staff also transition from one class to another, with hardly a rest or time to refocus. 
Clearly rethinking the school day could benefit everyone involved. Yes, there may be challenges in terms of parental work patterns, transport to school or changing childcare arrangements, but it could also lead to better achievement in teenagers and less of a struggle for parents in the mornings. For teachers, it could also mean a less stressful day all around – and what could be better than that?

This piece was written by James Williams, Lecturer in Science Education, Sussex School of Education and Social Work, University of Sussex. The article was originally published on The Conversation.