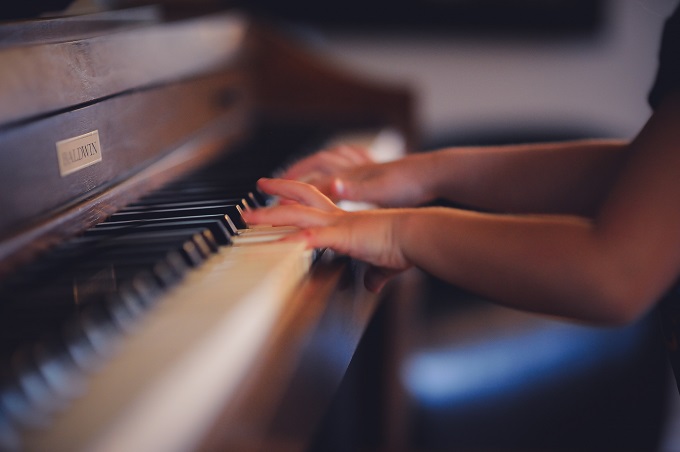 However, as globalisation becomes the norm, and we begin to welcome people from countries with vastly different backgrounds, experiences, ideologies, values and belief systems, how can we harness the power of education to develop intercultural competence and enhance social inclusion?
Education is a powerful medium that can bring positive change. A reconsideration of what we teach, and how, is required in order to account for the social, cultural and economic differences and similarities embodied within the changing society and contemporary student cohort. 
Recent changes to public university fee structures announced by the federal government will see a 113% increase in the cost of humanities degrees from 2021. 
This will disincentivise students from seeking careers in the creative arts and music – a huge blow to not only the arts sector, but to the wider education community. 
Arts and music must remain a critical component of curriculum and school programs. Governments can no longer discount the critical role a music and arts-based education has on not only developing students' critical thinking capacity, but in promoting social inclusion and intercultural competence in the classroom.
Marching to a future beat 
Music and the arts are essential to the very fabric of humanity, contributing not only to society as an expression of personal and collective identity and social relatedness, but are among the most powerful ways to connect with each other. 
Creativity and critical thinking, innovation, communication, collaborative learning, intercultural competence and socially-inclusive behaviours are non-negotiable 21st-century skills and attributes embedded within the disciplines of music and arts.
Most importantly, music and the arts provide ways for non-English-speaking and refugee students to succeed in the Australian school system, and unite with fellow classmates. 
My recent study, published in the International Journal for Music Education, explored the perceptions, experiences and practices of teachers directly or indirectly involved with the music education program in three Australian schools that have a high percentage of young people with a refugee background. 
Key findings from this research indicate that intercultural competence and socially-inclusive behaviours are embedded in the music learning activities that are student-centred, active, practical, experiential and authentic.
The three Australian schools involved in this 30-week case study have more than 1500 students combined from a number of countries, including Iran, Sudan, Afghanistan, Thailand and Burma. 
All schools delivered the standard Australian curriculum, as well as intensive English-language courses and cultural-immersion opportunities for refugee students. 
Noteworthy contribution to creative and critical thinking, social skills
The music teachers interviewed indicated the experiences and opportunities provided by the practices involved in music-making contributed to their overall academic achievement, and the development of positive personal and social outcomes for all students.
One music teacher said: "Beyond the dots on the page, there is an expressive quality to music that transcends cultural boundaries and academic limitations … engagement with lyrics builds vocabulary, comprehension and pronunciation." 
Another remarked that some students who found literacy or numeracy difficult, and somewhat confronting, have a chance to excel in music. They said music gave students the chance to develop important personal and social skills, such as self-esteem, confidence, communication and teamwork. 
Creative and critical thinking are embedded within music-making, where experimentation, risk-taking and productive failure are normalised and accepted as an important part of the learning process. 
Students were able to engage with what might otherwise be perceived as risky endeavours in a way that encouraged innovation and different ideas, motivated students to their best, share personal experiences, set personal learning goals, while building confident, resilient and respective behaviours and attitudes. 
A third said: "I have a responsibility to create a learning environment that acknowledges and respects individual differences. So the music program provides a safe and supportive learning community where all students are given opportunities to develop personally, socially and academically. 
Music and the arts can play a critical role in the future of inclusive, practical, and life-changing education.
"Socially-inclusive practices are central to the program, as well as providing creative opportunities that encourage risk-taking in an authentic way … Interdisciplinary learning such as literacy and numeracy are addressed throughout the program as students develop a range of musical skills and knowledge."
A non-arts teacher interviewed as part of this research had a diverse range of experience. 
One of the most impactful statements came from an English teacher with more than 15 years' experience, who remarked: "The development that many students have made, and how this [music learning] transfers to other subjects like mine [English] can certainly be attributed to the literacy work addressed in music classes. It is astonishing … I am working with the music teacher to integrate some of these strategies."
A powerful way of developing social inclusion in the classroom
There was acknowledgement from each of the music teachers about the value of music learning as having both intrinsic and extrinsic value. 
Increasing pressure to justify the value of music in schools has led to the distinction of extrinsic benefits of music as related to academic and/or cognitive development and psychosocial wellbeing, as opposed to intrinsic benefits that relate to direct musical and aesthetic values. 
It was encouraging to observe that in each of these schools, the music programs are designed on the premise that musical participation affords opportunities to enrich human experience in holistic and integrated ways, valuing a balance of intrinsic and extrinsic benefits.
A reconsideration of what, and how, we teach is required in order to account for the social, cultural and economic differences and similarities embodied in the changing society and contemporary student cohort. 
Music and the arts can play a critical role in the future of inclusive, practical, and life-changing education.
The Australian government can't afford to neglect music and arts as an important tool to develop social capacity, and foster intercultural learning opportunities for all students in the classroom. 
Renee Crawford, Senior Lecturer, Faculty of Education, Monash University is an educator with several years' experience in higher education, and as a secondary music classroom, instrumental and ensemble teacher. She teaches across secondary discipline methods, teacher education, and research education units. This article is shared from Monash Lens, original post accessible here.