Administration
Health & Safety
Why some learners thrive in lockdown
Multiple studies have shown that rates of anxiety and depression among the general population have skyrocketed since the pandemic began.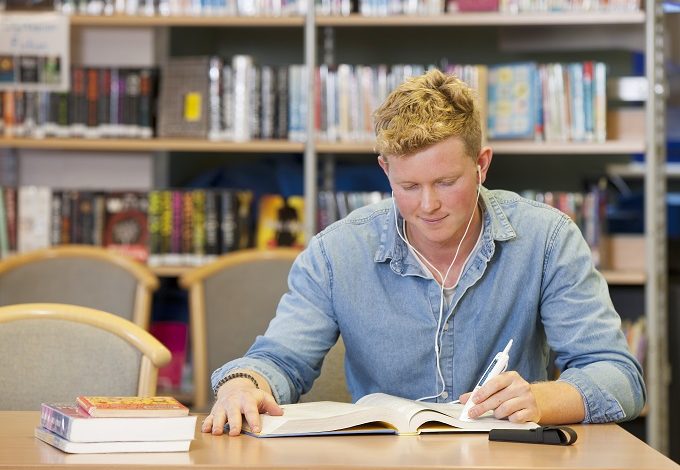 Written by Mandy Clarke, Industry Reporter
Our pandemic-provoked anxieties might allow us to better empathise with some of the feelings children and adults with Autism Spectrum Disorder (ASD) manage as part of their day-to-day. Recently, I complained to a friend who has ASD about my frustration, having to continually shift my work schedule to meet COVID-19 restrictions. She shot back: "Welcome to my world!"
This got me thinking about how different the experience of remote or online learning is for students with ASD and other learning needs.
As context: For almost two decades I worked with children who had dyslexia, dyspraxia, and ASD, specialising in behaviour management. I remember how a sudden change in routine would dramatically escalate anxiety. The build up to school holidays had to be pre-planned in detail; if we had experienced a sudden pandemic lockdown in those pre-tech years, a smooth transition from carer to teacher would have been virtually impossible.
Back then, 'best practice' for educational consistency and communication was limited to an entry in a home/school message book, the odd emergency phone call, and a yearly multi-disciplinary meeting. Technology has vastly improved communication between teachers and parents today! Because of my background, I wondered how the COVID-enforced routine disruption would challenge students with disabilities and prove stressful for parents and carers.
In one ASD Facebook forum, I heard from three parents who actually expressed concern about their child returning to school because they had found lockdown so beneficial. One parent described the return to school as "very stressful" and a mother of a Year 8 boy with ADHD told me she was now considering permanently transitioning to remote learning.
Anecdotally, it seems some learning styles suit isolation and the return to 'normality' could prove a bigger source of anxiety. Teachers should consult with their students who have ASD and other learning differences, along with their parents, to find out what has worked (or not) for them. Perhaps bringing elements of their remote learning routine into the classroom will help with the transition.
Technology has transformed special needs education and enhanced communication tools to boost student engagement in classroom settings. The use of computers, tablets, an array of software, teaching and communication aids, games, live content, and streaming platforms have changed the experience for many learners. Children with different learning needs, especially those with ASD, dyslexia and communication differences, benefit greatly from the level of agency they can achieve with these tools.
I recently read a paper published in 2019, called 'The Impact of Technology on People with Autism Spectrum Disorder: A Systematic Literature Review', which found: "People with autism spectrum disorder (ASD) tend to enjoy themselves and be engaged when interacting with computers, as these interactions occur in a safe and trustworthy environment."
The paper reviewed 94 studies that show how technology used in education helps people with ASD to develop a variety of skills. "Several studies showed that most people with autism show a natural affinity for technology and a good disposition for using technology and learning through the use of computers. This is because the environment and context that these experiences provide are predictable and structured, which helps people with ASD to maintain their routines and repetitive behaviours without affecting their comfort."
As technology continues to advance, there are an increasing number of tools at our educational disposal, from sensors and augmented reality, to geolocation and video games.
While we navigate remote learning, it's a valuable time to rethink our teaching strategies and cater more explicitly to students with different learning needs by exploring a wider range of teaching tools and aids.
Industry Voices:
Spectronics' Michael O'Leary took us through some of the latest innovations in assistive technology, including mouse access to iOS13 iPads and iPhones.
"Many of the popular, inclusive software titles are now offered as a universal, multi-platform subscription, which works well for schools that have adopted a BYOD (bring your own device) policy. While subscriptions have a recurring fee, they are typically less expensive than the cost of major software upgrades every three years or so. These universal software subscriptions are often bundled with additional content at no extra cost, whereas previously such add-ons were purchased separately.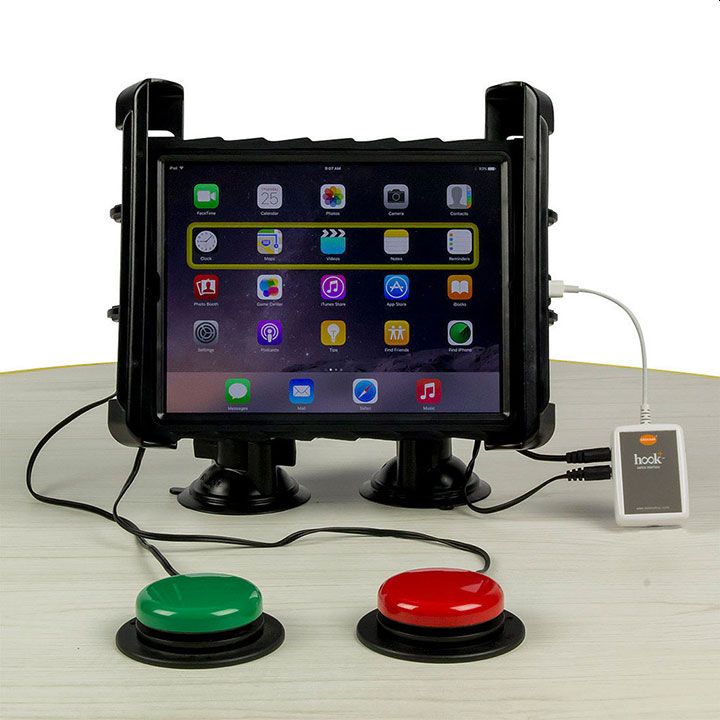 "Some education departments have taken advantage of state and territory-wide district subscriptions that greatly reduces the cost per teacher/student.
"Tools and programmes that appear most popular with schools include wireless or Bluetooth alternative access options such as keyboard and mouse alternatives, plus switch access. These are popular because they are more portable and less cumbersome to set up.
Schools often purchase inclusive software for students with special needs and then realise all students can benefit from the application, and so they upgrade to a whole-of-school site licence, which of course makes the application truly inclusive!
"Tablets remain popular because they are less expensive, quite robust, and avoid the lengthy boot, charge and login that laptops often have. Even more so now that tablets have a full range of alternative access options for students with special needs, including eye-gaze.
"Students with  specific educational needs, such as Autism Spectrum Disorder, ADHD, or dyslexia can benefit from multi-media software applications that offer exciting sounds, video and graphics, with which they can interact. Shared, wireless, computer keyboard and mouse alternatives allow these students to participate with projected class-room activities.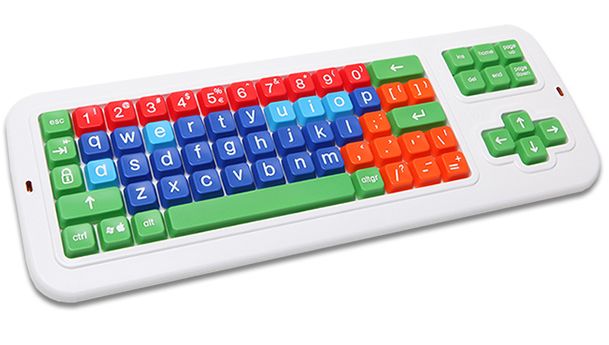 "Recent online multi-media software applications require significant bandwidth, which makes them frustratingly slow in schools with poor internet access. For this reason, a number of popular software subscriptions offer free application downloads so they can be used off-line as well as online. These are especially important for itinerant teachers and therapists who are not assured of reliable internet access when they travel.
"NDIS is funding many special needs technologies that students can use at home. This has been very helpful during the pandemic as schools opt for distance learning. A number of software developers are to be congratulated for making their online subscription software available free of charge while schools were closed down."
Advances in hearing systems and technology have blossomed in recent years. Hearing Loop director Ian Riddle spoke to us about a recent collaboration with St Lucy's school in NSW and the importance of classroom hearing inclusivity.
"As we see the introduction of Bluetooth into more and more hearing aids and the ability of direct connectivity to mobile devices and tablets, we tend to forget about the conversation over distance and noise.  While it is great to be able to give access to mobiles and tablets in social situations this does not necessarily assist learners and teachers in classroom settings. On the other hand with children using 2.4Ghz technology; the use of remote microphone technologies with access to multimedia that the teacher plays through a projector and/or televisions in the classroom can be a gamechanger for classroom interaction and student engagement.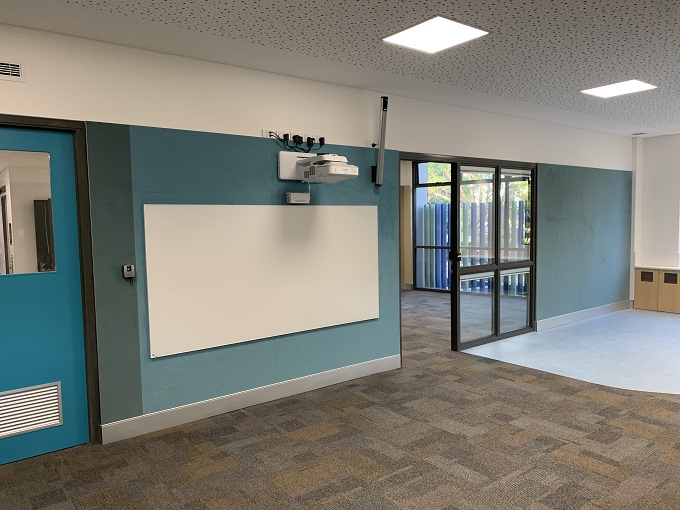 "Remote microphones are a crucial tool for hearing assistance in classroom settings. Ian explained that remote microphone systems specifically designed for the classroom provide many benefits. "They have:
Easy to use microphones with touchscreen display, preferred by teachers and school staff
Easy connections to multiple students
Connectivity with equipment being installed by most education departments in the new and refurbished buildings.
Ability to connect with multiple students simultaneously meaning simplicity for the teacher to ensure the system is being used.
One microphone for transmission of voice to students' device and speakers, providing a quieter classroom for all.
Pass-around mic for access to other students' conversation in the classroom when group work and presentations are taking place.
"With all the flexibility and connectivity these systems can provide in conjunction with equipment being installed by education departments now as part of their infrastructure program, students with all learning styles can gain access to the content they need to at school."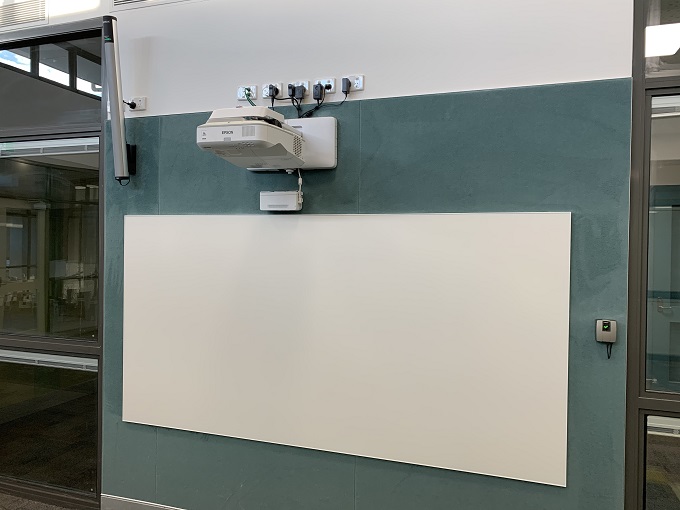 Scanning Pens Australia representative, David Campbell told School News about the looming benefits of sensory tools for students with different learning needs.  
"The use of assistive technology is just as important in today's COVID-19 environment with many children learning remotely but many students with a diagnosed disability are unsupported, with little or no accommodations at the school level.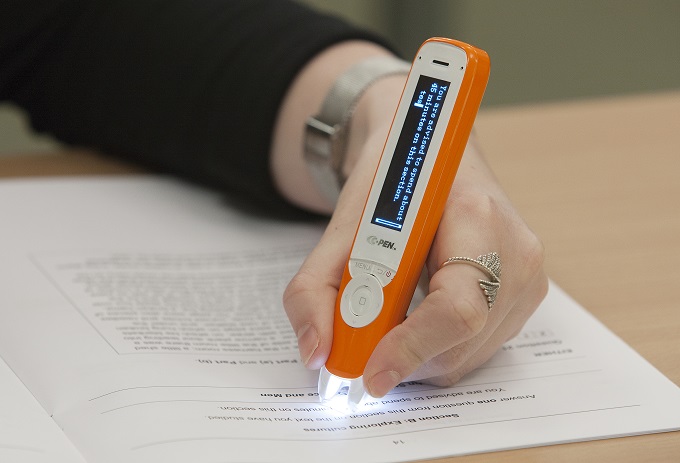 For students with dyslexia, the best kind of technique and strategy is simple re-purposing everyday tools to fit their needs. For example, using a paper folder as a reading slope/stand or an elastic band around a pencil to create a good grip (for those whose motor skills are challenged). Ensure their needs are met by carefully paying attention to what that student requires, then adjust your teaching strategies accordingly, even something small as placing students in a good place in the classroom to receive positive peer support.
Speaking to classroom trends, flipped learning has revolutionised the teaching strategy with assistive technology and videography. An example of this is recording a lesson or teaching point for students to take home and revise from. For hearing impaired students, types of scanning pens with voice recognition capabilities are a great tool and can work with a number of hearing aids/hooks as well as headphones.
One of the key dos for implementing assistive technology is doing it right. Using the tools that you have to the best of their potential and listening to how your students individually respond to them. A big don't is ignoring this assistive technology aspect or handing it over to someone who isn't passionate about it.
A cupboard of shame is common in many schools, where a variety of useful assistive tech tools may go unnoticed by staff over the years. Make sure to look at every device you have at your disposal and you might be surprised at what you already have available.