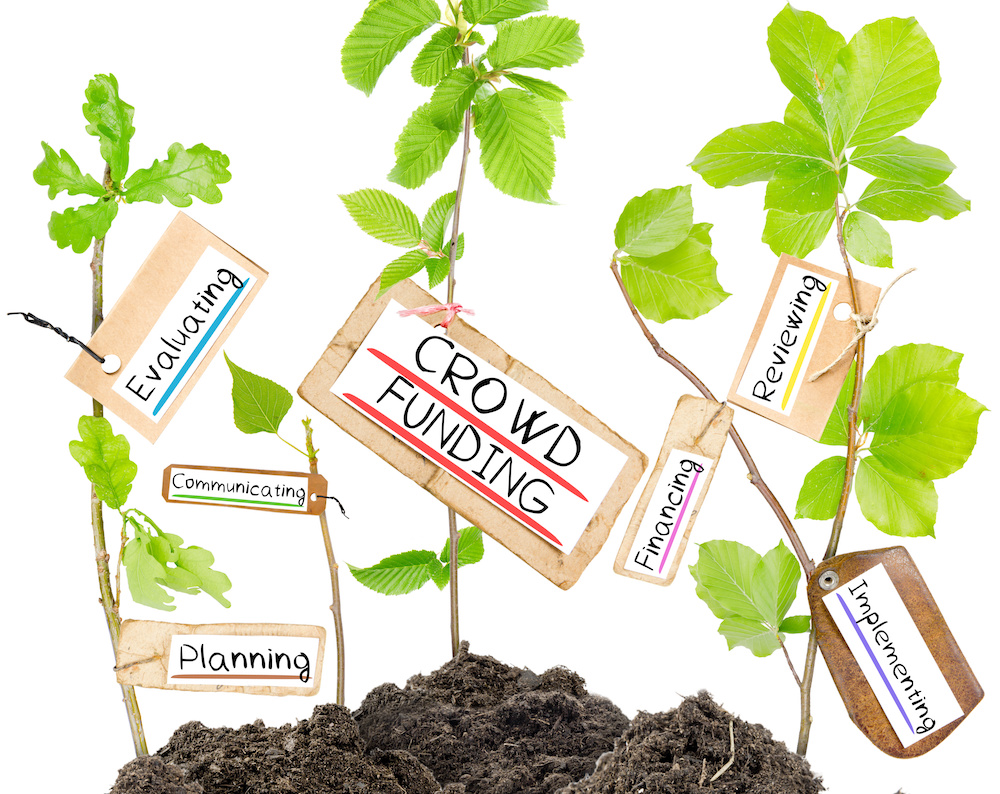 Cake stalls, sausage sizzles, the classic lemonade stand: while the old faithful fundraising approaches endure, there is plenty on offer for schools who want to shake it up a bit.
Saturday morning car-wash can impress your local community with its sustainability plan. Granny's sugar-laden lemonade recipes might be replaced with a pop-up lemonade stands, and why not use coconut sugar and cold pressed organic lemon juice, poured over a biodegradable cup with artesian ice cubes? Entertaining extremes aside, the trend is positive, and the choices endless.
Multimedia has also marched onto the fundraising stage with all the aplomb of any master of entertainment, and with an educational benefit to boot. Contemporary fundraising could include students making promotional videos presenting their cause or event; older students engaging in social media marketing, and setting up GoFundMe campaigns have become commonplace. 
Students not only collect required funds, but also real-life marketing and fundraising experience, not to mention accolades for their initiative. Incorporation of merchandise such as the iconic glow-ware products, or a high use consumable can add a fundraising opportunity to any school event.
Arts and crafts ideas can range from recycling old plates for mosaic-style pieces, to making paper by hand. As sustainability is front and centre in many school communities, ideas involving gardening and food production gain traction. A mini farm production selling eggs out of the agricultural department has boundless potential.
While the primary purpose of a fundraiser is to 'raise funds', educational outcomes are varied and extensive. Aside from the obvious mathematical applications of dealing with money, there are business applications. Financial projections and budgets; advertising and marketing campaigns; public relations and publicity; and operations decisions all feature in school fundraising when students are involved at the foundation stage.
There are opportunities for learning through forming committees, as well as allocating and fulfilling roles.
For a generation that will need all the innovation they can muster, and whose lives are more 'managed' than any other generation, another benefit exists – an opportunity for autonomous industry, with the backstop of adult guidance. Fundraising can bring a school community together across generational lines, all the while fostering skills and attitudes in planning, creativity, and that critical ingredient for success… follow-through.
Sustainable fundraising for the new world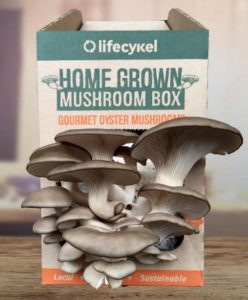 If you're ready to ditch the chocolates and choose a sustainable and delicious fundraising program, read on. Schools and clubs across Australia are raising money in a sustainable and educational way. Ryan Creed, founder of Life Cykel told School News that "kids love and learn" from nurturing their own mushrooms and watching them grow. "It's bringing that food curiosity back into their lives," he enthused. The company provides fundraising options that allow children to grow gourmet oyster mushrooms right out of the box in 10 to 14 days. "Just spray, eat and repeat," Mr Creed elaborated. "Let nature do its thing, with love and care the mushroom crop will continue to yield multiple times," he confirmed. Life Cykel has met the market, accommodating all scales and styles of fundraising activity. Tailored solution with zero start-up cost: "we provide personalised order forms and can work around the selling process you want to use. We have no minimum order quantity, and you can pay after your supporters have paid," he concluded. 
Flowers of tomorrow are in the seeds of today: Indian Proverb
Today's children will inherit custodianship of the earth, and fundraising with Seed Creations encourages kids to delve into the wonderful world of gardening. "With schools embracing the joys of gardening, schools and childcare centres want products that encourage kids outdoors, and promote learning about positive food habits," explained avid gardener and Seed Creations sales manager, Karen Jones. Seed Creations provides growing kits for children to grow their own plants from seed. There are seasonal offers including Easter chicks, Mother's Day Garden Gems flower pots, Santa, Rudolph and snowman plants, and even zombies for Halloween. "The grow-hair kits are complete with seeds, soil, instructions – everything you need to start growing, and they're very cute," Karen added. Seed Creations is "not so much in the business of fundraising; more in the business of helping kids experience growing a plant, starting from a small seed," Karen clarified, "and if there is fun and magic and the opportunity to raise funds along the way, even better".
Engraved bricks create school 'hall of fame'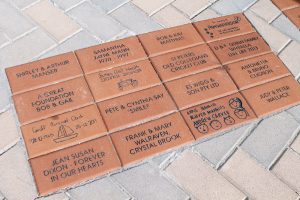 Richard Newbold of Signature Engraving told School News that educational institutions are experiencing increasing pressure to develop their own sources of income. "Engraved bricks and pavers are one very effective method of achieving high profit margins for fundraising – typically greater than 100 percent," he advised.   With no upfront cost or minimum order requirement, the fundraising campaigns are flexible and straightforward to administrate. "Some customers run their campaign over a few weeks or a term, while others campaign for a year," Mr Newbold expanded. With growing concern about childhood nutrition, and food allergies on the rise, many schools seek alternatives to 'chocolate-drive' fundraising. Engraved bricks offer a safe universal option that won't be forgotten. Naturally, design preferences vary, so Signature Engraving offers a broad range of engraved bricks, pavers and tiles for any taste or setting. The bricks have a 'hall of fame' appeal: "They provide permanent recognition to donors, are a permanent installation; and create no waste, providing an environmentally friendly fundraising option with lasting appeal."
For a school fundraiser where Everything Glows!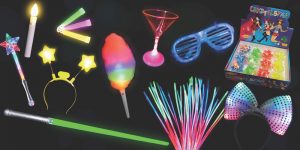 Everything Glows! has been importing glowing items and servicing Australian and New Zealand schools for nearly 20 years. "We understand the challenges," Paula House, the company's general manager assured, and Everything Glows! offers school groups the opportunity to purchase directly at the 'real' wholesale price". Opting for a special something from their large range of flashing keepsakes eliminates allergy concerns often associated with food-related fundraising products. An exciting, fun and child-friendly fundraising option, Ms House suggested, framing a photograph of children adorned in flashing products "makes for an amazing photograph for the school website or journal". Ms House told School News, "Everything Glows! provides material data sheets for all products; checks all products for compliance with Australian Safety Standards, and will advise clients about any restrictions that may be relevant for schools". Schools require flexibility, and "Everything Glows! delivers it, by offering payment flexibility, advice on excess stock, custom printing, or bespoke stickers for that special event."