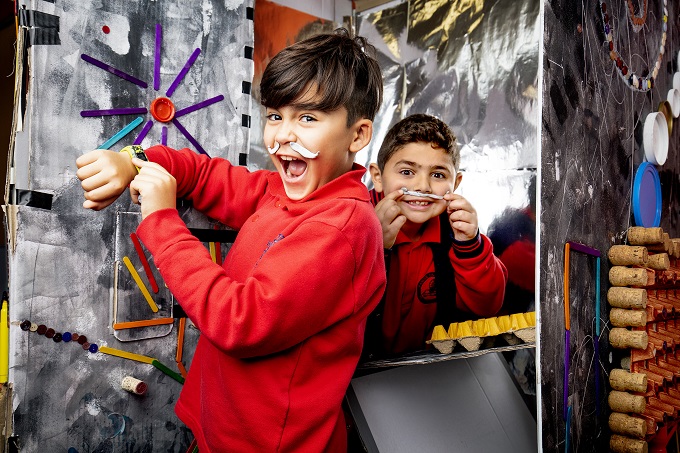 Meet the Australian primary schools that have won their share in $21,000 worth of cash and prizes in the Bostik Smart Schools program.
Full list of Smart Schools winners:
Age 5-8 Category Winner: Pascoe Vale North Primary School, VIC. Project: Time Machine.
Runner Up: Bellerive Primary School, TAS. Project: Recyc-hill.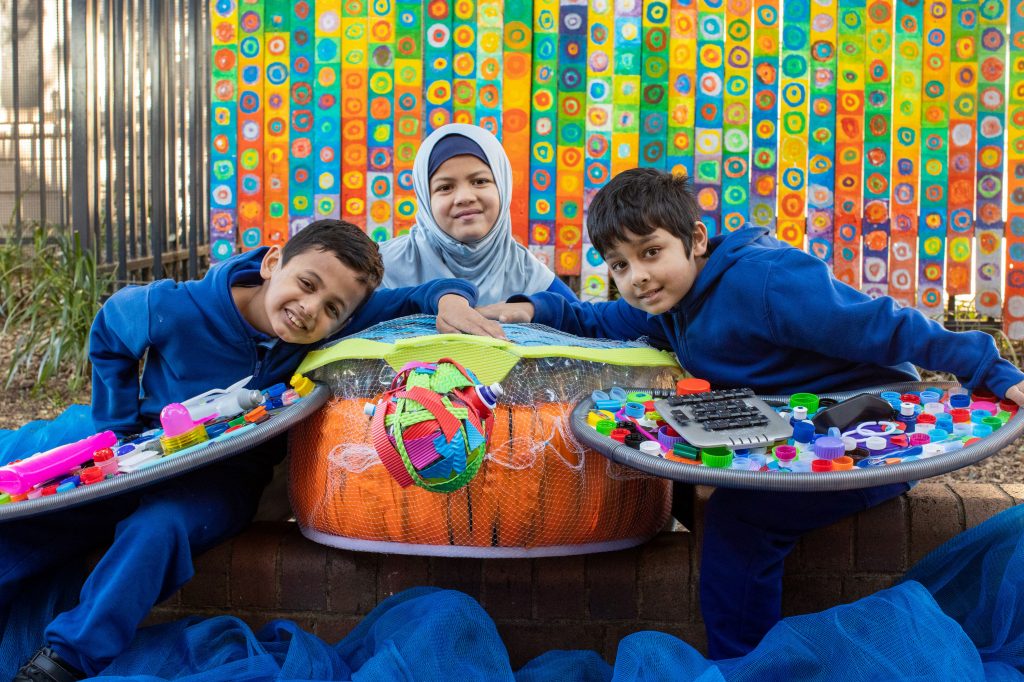 Age 9-10 Category Winner: Belmore South Public School, NSW. Project: Strive to survive.
Runner up: St. Bernard's Primary School, VIC. Project: Clag Bottles In Bloom.
Special mention: Dandenong North Primary School, VIC. Project: Eco-Mansion.
Age 11-13 Category  Winner: Leschenault Catholic Primary School, WA. Project: Precious Oceans.
Runner Up: Drouin Primary School, VIC. Project: The machines take over.
People's Choice Category Winner: School of the Good Shepherd PS, VIC. Project: Collaborative Collage.
Launched on 22 April and closed on 14 July, three winners were chosen based on selection criteria in  each age group category: 5-8 years, 9-10 years and 11-13 years, each receiving $5,000. The Runner's  Up of each category also received a $1,000 product pack and the People's Choice Award collected $3,000.
This year's environmental theme was selected to support education around sustainability and  recycling while aligning with key school curriculums. Bostik's Category Manager, Mellissa Coulter, says that introducing grants like this is a great way to  help schools raise much needed funds while allowing children to participate and lead in the process.
"The aim of the Smart Schools program is to support learning outcomes within school curriculums  and help stimulate creative thinking and problem solving in the classroom," she says.
"By asking our future leaders to create these projects, it encourages discussion around the importance of caring for the environment.
"It's been fantastic seeing so many schools across Australia submit stand-out projects that showcase  students' creativity and inventiveness. It made it very difficult to choose the winners!
"Creative projects around the environment, climate change and sustainability, allows kids to  understand how our eco-system works and helps them become more conscious of their everyday
actions. This competition is just one of the ways we hope to give back to our school community."
The Bostik Smart Schools program was in collaboration with Winc and OfficeMax. Primary school students across Australia could enter a unique craft project to win one of three first prizes of $5,000 for their school.