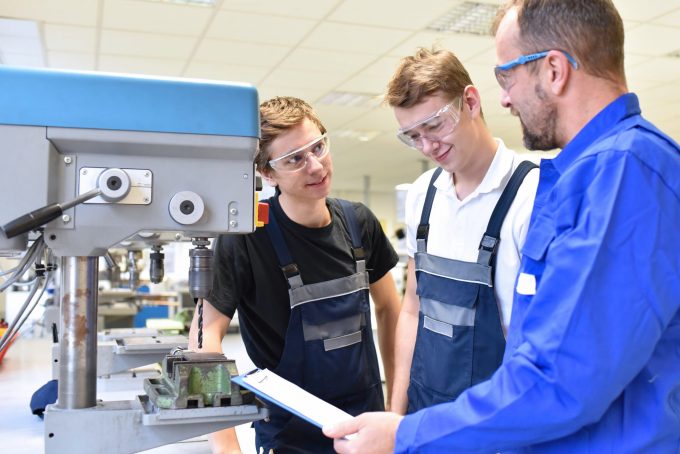 Future jobs need skills that many schools struggle to develop in students.
The latest report by Mitchell Institute at Victoria University finds schools must be supported to partner with industry and community to better prepare all students for work and life.
Mitchell Institute director Megan O'Connell said many students don't have opportunities to connect with the world of work, despite this becoming increasingly vital to transition smoothly to further education and employment.
"Schools alone can't foster the many skills and capabilities students need to thrive in the digital age," Ms O'Connell explained.
"Some students have valuable experiences like industry mentoring and entrepreneurship programs across a number of different year levels, but this isn't the case for all students.
"Partnerships between schools and industry is one of the best ways to make sure students understand and develop the skills they need for their future careers, so this needs to be a priority for all Australian schools.
"Young people today are staying in education longer than ever and might not connect with the world of work until they're in their twenties.
"We need to make sure every student can access meaningful experiences that provide connections with people outside of usual school and family networks. All students should be able to think about how the world of work aligns with their passions and interests at school."
The report finds that bringing the worlds of education and work closer together would benefit all Australians, not just young people. Effective school-industry partnerships could create smoother transitions from training to careers, help address skills gaps and increase national productivity.
Schools could benefit by building staff leadership and accessing industry standard technologies to enhance learning and teaching. Industry partners would be able to better match workforce supply with demand, increase engagement with employees and nurture innovation.
The future workforce needs employees with STEM, digital and transferable skills – people who can use different technologies in creative ways across emerging platforms. But these are not the only skills that industry partnerships can help develop – there is growing evidence of other learning benefits resulting from increased student engagement, including improvements in literacy and numeracy.
However there are barriers preventing all schools from forming industry partnerships. Australia's schooling system is designed to focus on things that can be widely measured, like NAPLAN and ATAR, instead of students' transitions to life after school. Vocational courses traditionally include industry exposure but participation rates are declining.
The report says to move forward, governments must improve systems to ensure all students have quality experiences with the world of work at school.
"Currently there are complex administrative requirements getting in the way of partnerships working – we need to do more to simplify these across the country," Ms O'Connell said.
"To achieve the benefits, we need a system that supports industry partnerships alongside the curriculum in all Australian schools."
The report, Connecting the worlds of learning and work is available at www.mitchellinstitute.org.au